NEHS has been overwhelmed by the number and quality of submissions to the second round of the 2022-2023 Writing Contest.
Students and Chapter Advisors were charged with crafting short letters of no more than 150 words to actual individuals, living or deceased, or to fictional characters that have lingered in the mind of the writer and have had an impact upon them in some way.
NEHS received incredibly creative and thought-provoking submissions from around the world. Letters were written to a wide variety of well-known individuals including writers Fyodor Dostoyevsky and Roald Dahl, Justice Ruth Bader Ginsburg and singer Harry Styles. Many other submissions focused on the important role that parents, grandparents and teachers play in writers' lives. To quote student writer Adele Ballantyne, all submissions "opened [the] eyes" of the evaluation team and allowed them to understand the impact these individuals have had on the lives of students and Chapter Advisors.
All submissions published automatically become finalists for "Writer of the Year", which brings together the winners of each round of the NEHS Writing Contest in a final contest with monetary prizes.
The next, and final, round of the 2022-2023 NEHS Writing Contest takes place between April 10 and April 24, 2023, and requires student members and Chapter Advisors to submit short personal narratives that focus on a unique event or experience in the life of the writer. The evaluation team looks forward to receiving high quality submissions via the NEHS AwardSpring platform.
Continue reading to enjoy the December/January winning submissions!
December/January Winners: Letters
Maggie Carrigan
Dear Mom,
Everyday you show me what it means to think with an open mind and open heart. You always show me a Brightside, display what it looks like to have grace and strength and represent what it means to be a woman of God with such abundance. The kindness you display everyday is what I desire to have, and your everlasting love is something I will cherish forever. I'm so thankful for all our countless memories and laughs. I can confidently say you're my best friend and biggest role model, and that's something I am so beyond thankful for. Thank you so much for the constant comfort, support, wisdom, and overflowing love. All your characteristics have altered the way I think and live my life in such a positive way, and I would not be the person I am without you. I love you.
Maggie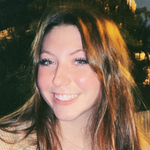 Maggie Carrigan is a senior at Kingwood High School in Kingwood, TX, and has been a member of National English Honor Society for two years. She's also involved in Class Officers (where she serves as the Class Historian), Student Council Executives, Soccer, National Honors Society, and National Charity League. English has always been her favorite subject in school, and she loves reading. Next year, she plans to attend the University of Arkansas and study Communication Sciences and Disorders, in hopes of getting her masters in speech pathology.
---
Just a Number
To Eleanor (age 7):
As of October 14, 2022, you are ten years younger than me. Your sneakers are secured with Velcro straps. You wear a Little Mermaid swimsuit around the house no matter the weather. You refuse to eat peas.
As of October 14, 2022, I am ten years older than you. I smile when people tell me I am more mature than other kids my age. I have not cried in months, even though you did every day for the first three months of your life. I eat peas because I have to.
Everything I've done, you did first. You are a memory I wish I could travel to. You are a reflection I'd give anything to see in the mirror. You are thirteen years and 100 pounds lighter than me and I hate you for it. Then again, age is just a number.
Regards,
Eleanor (age 17)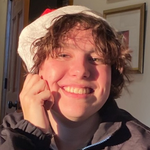 Eleanor Buchanan is a Junior at Western Albemarle High School in Crozet, VA, where she is a member of the Edgar Allan Poe chapter of NEHS. She has been writing since before she knew what writing truly meant. As a child, she spent a lot of time in hospitals for various surgeries and had to find ways to entertain herself. Writing stepped into the free time she was unable to spend on the blacktop with the rest of her classmates and never left. A decade later, she's become a voracious reader who loves any book involving fantasy, sci-fi, and (weirdly) fictional famous people. Some of her favorite authors are R.F. Kuang, Taylor Jenkins Reid, Tamsyn Muir, and V.E. Schwab. Her dream is to publish a novel one day.
---
Dear Mr. Roald Dahl
Roald Dahl
Roald Dahl Museum
Great Missenden, England
Dear Mr. Roald Dahl,
In elementary school, my teachers encouraged me to read James and the Giant Peach. I found your writing funny, a little crazy, and thoroughly engaging. Your books provided me with the joy that my peers derived from iPads and XBoxes.
You write from the perspective of a child in every story, which makes the books relatable. Coupled with the humor and absurdity of the tales, reading your books is the most sensational creative experience a child could imagine. I credit my literacy, passion for learning, and unquenchable curiosity to the adoration I have for your books. On behalf of all other children like me, I want to say a profound thank you. You have shaped generations, and your legacy will continue to be celebrated for years to come.
Sincerely,
Aniket Martins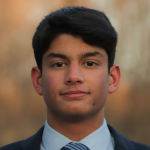 Aniket is a senior at Fairfield Ludlowe High School in Fairfield, CT. He loves reading and writing and has won numerous awards in the Connecticut Writing Contest. He serves as Senior Vice President and Director of Tutoring for his school's National English Honor Society. He is also passionate about debate, international relations and Model UN where he is the President of Fairfield Ludlowe's Model UN Club and has won many delegate awards at various conferences.
Aniket's passion for literature started in elementary school when his teachers introduced him to authors like Enid Blyton, Roald Dahl, and Carolyn Keen. He is an editor for his school's student-run newspaper, Prospect, and has written several expository/research pieces across disciplines as well.
---
Amanda Dolan
Dear Coach Lisa,
The nervous 8-year-old little girl trying out for a high-level soccer team would be proud of the young 17-year-old woman I have become. I would not be the strong-willed, determined, and relentless person I am today without the lessons you have taught me on the field that apply to all aspects of my life. When running eight 300-yard shuttles you taught me how to push myself out of my comfort zone. You taught me the game of soccer that I love and helped me succeed in a team and individual setting. I have learned how to be a leader under your coaching and critiques.
When the game of soccer turned cutthroat and scandals engulfed the game. You were always there for me and allowed me to just enjoy the sport. I am forever grateful and am indebted to have such an amazing coach, mentor, and role model for the past nine years.
Thank You,
Amanda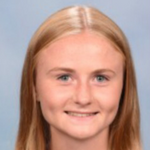 Amanda is a senior at Saint Anthony's High School in S. Huntington, NY. She enjoys writing because it allows her to express herself. Her teachers and English classes have inspired and developed her writing skills.    
---
Kathryn Ortiz
Good morning!
I'll admit that greeting is a cop-out because for the life of me I cannot remember your name. If I could, I doubt I could pronounce it, let alone write it. Whatever familiarity I ever had with the Greek alphabet would not suffice. But I don't feel bad about my absent-minded amnesia, for I am certain you don't know my name any better than I know yours. It was only a taxi ride after all. But despite forgetting that one simple syllable, I could recite our whole parable of a drive around the hills and honey farms of the isle. From the monastery, to the cyclops' throne, to your own home, you painted the life you called dear, but did not gloss over its hardships with sweeping brush strokes. You may not remember me, but the simplicity of your speech will never leave me.
Best regards,
Your passenger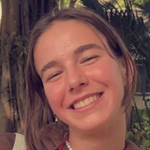 Kathryn Ortiz is a senior at Our Lady of Lourdes Academy in Miami, FL. She participates in the Cross Country and Track and Field teams at her school. In her free time, she enjoys reading with her book club, making art, jewelry, and clothes, and playing the guitar. One of her favorite pastimes is making playlists with different themes. She loves hiking and photographing the views. Her favorite book is The Little Prince by Antoine de Saint-Exupery. She spends time with her friends listening to music, going to dinner, or watching movies. In college, she hopes to study computer science and specialize in artificial intelligence.
---
Adele Ballantyne
My dearest Fear,
I see you've washed off the blood again—do you still wear sweatshirts in the summer? The last time we spoke, your vitriol was scraped raw, crimson stained across your jeans and your violent accusations. Now, you take your history notes while I claw at the cream-colored walls of that dirty bathroom stall half a year ago. You walk with your friends, and you laugh and laugh, and I wonder if one of these days, I'll be sending my regards to a tombstone.
It's all I can see now: every smile breaks at the edges, and every voice festers with hidden rot, the bitter taste of death. They still tell me stories, but all I can do is read between the lines. You opened my eyes, and now I can't stop looking.
I hope you've been well. I can't tell anymore.
Forever yours,
Afraid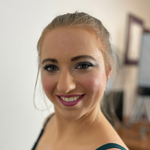 Adele has been writing stories ever since she was three years, when her mind, still young and fragile, found itself captivated by the uniquely human innovation that is language. In the years since, she has never once stopped dreaming up fantastical stories and putting them to paper, nor has she ever stopped stringing words together in the hope of making something beautiful. Nearly thirteen years later, as a sophomore at Joseph Wheeler High School in Marietta, GA, she's become impossibly more fascinated by language and the bizarre art of ordering symbols on a page in such a way that warring countries can find peace and young children can find hope – to the point where she spent five years writing a 100,000-thousand-word novel and is in the process of approaching publishing houses.
---
Madison Kelly
Dear Mom,
It wouldn't be possible for me to be the person I am today without you. You are there to fight for me, laugh with me, cry with me, and listen to me when I need you most. You have taught me to be kind, loving, thankful, hardworking, and so much more. You've been my biggest cheerleader throughout my entire life and show me every day how to love people and life. You taught me to chase my dreams no matter how big or small, and that I can do anything I put my mind to with determination, hard work, and passion. You showed me how to be selfless and put others before myself while being supportive and showing me unconditional love. You're my best friend and taught me to always be myself and appreciate every day. You're the biggest blessing life has to offer, I love you.
From,
Madison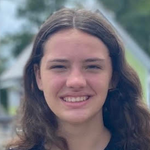 Madison is a junior at Western Albemarle High School in Crozet, VA. She likes writing because the topics are unlimited, and you can create your own story without any limitations. Her favorite author is Colleen Hoover because she takes real-world issues and makes it into a story that her audience can understand. She also enjoys reading Mike Lupica books because of her love for sports. Her favorite things to write about are sports, family, and experiences she encounters.  When writing about her family she loves talking about different trips they went on together, in addition to the funny and embarrassing moments they face.
---
Paola Maldonado Montelongo
Dear grandpa:
Do you remember when you went to pick me up from kindergarten and took me to your favorite restaurant? I was feeling really sad, and you hugged me until I stopped crying.
It's funny how this world works. Lots of people fear death, yet it's the only thing we know will happen.
You said that we don't appreciate what we had until we lose it. I used to think that I understood, but today I realized I didn't. Two days ago, I was hugging you; today, I was hugging myself while I watched your coffin disappear underground.
I've always admired the way you clung to life despite your illness; now it's time for you to take some rest. You taught me many things, but there is one I'll never forget: Life is the only thing we have, make sure it's worth it.
Thanks for everything,
Paola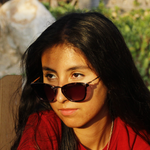 Paola Maldonado Montelongo was born in CDMX, Mexico. She is in her sophomore year at PrepaTec Esmeralda and is part of Chapter Esmeralda. Paola has many hobbies, she enjoys playing volleyball, listening to music, drawing, and photography, but what she loves to do the most is reading and writing. Her love for books began when she was 12 years old, when she received a book as a birthday present. Her favorite author is Alexander Dumas, and her favorite book is The Count of Monte Cristo. When writing, she disconnects from her reality and can be just herself. Her dreams come to life and the words become her safe place.
---
A Letter to an Anguished Soul
Fyoder Mikhaylovich Dostoyevsky,
I write to you in a state of melancholic bewilderment, unable to comprehend the insufferability of my character. All I have become is a cold gaze, dreading book after book. All that is warm has lost its initial value. Were you the crippling addiction of my sickly brain as I tried to grasp the last warm feeling inside of me? I am nothing more than your reflection, a product of complete absurdity, an ounce of madness driven from frustration and sorrow, a crude existence led by a crueler personage. Trepidation for my inability to succeed in sanity steadily washed away, merging me into a disastrous man—a prodigy long dead. For as ghastly as I've become with each rising sun, I know my cynical eyes will return to reading the horrifying words of your written artistry, wondering how much longer I can bear the fear, crippling pain, and maddening terror.
Mirror of your soul,
Ameerah Wilson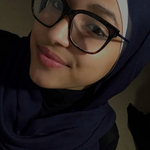 As an older sibling, a writer, and an honors student, Ameerah Wilson has always been committed to her involvement in several communities. From a young age, her love for reading had grown into an infatuation, providing a sense of appreciation for reading and writing as an art. Having written children's books as an entry-level writer, Ameerah has expanded her skills such that her newest artwork, a poetic collection, is in the works for publication. Aside from her hobbies and interests, Ameerah aspires to continue her education with a focus on science, as she hopes to pursue a career in psychology and forensic science soon. Ameerah attends Al-Mamoor School in Fresh Meadows, NY.
---
Sharmila Green
Grandma,
Your funeral was this morning. The service went for hours, and it seems all anyone could talk about was how hard your life was. You were widowed at 25, and again at 36. You raised fifteen children, most of whom weren't your own. You moved endlessly between Idaho and Utah. You struggled financially and later mentally, your memory deteriorating. And yet, I only remember the cookies you baked, the children you raised, and the presents you sent each holiday, to every grandchild.
You were buried in Idaho, next to your first love. On our way back, we stopped off the highway, in one of the dwindling dark sky places on the Idaho-Utah border. Looking up, I could see every star in the Milky Way, sprawled across the night sky. And in the distance, a coyote pup was howling, calling for its mother.
Love always,
Your Mili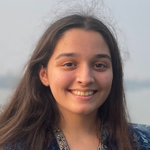 Sharmila Green is a senior at Staples High School in Westport, CT. Growing up she always had a big passion for writing and writing: when she was little she would sit on her mom's lap and orate stories so they could be typed out, and once read her school library's entire historical fiction collection. She finds a lot of inspiration in being Indian American, and an intersectional feminist; she's a big fan of writers like Jhumpa Lahiri and Zora Neale Hurston. She's also very interested in science, technological advancement, and what it could possibly mean for our society.
---
Athena Misewicz
Dear Tiny,
I think about you quite often. I remember trips to New York and the dusty pages that changed my view on motherhood and mental health. I regularly see large eagles perched on steady power lines as I drive home, and I think about how lucky you were to have an owl baby of your own. I've never seen an owl in nature, and I find myself relating to you, unconsciously creating a false reality to satisfy my dreams.
Motherhood can come slowly or all at once—creating Chouette was the only way to cope with a quickly approaching birth and disapproving family. Outside desires to repair, ignore, correct, and shame left you feeling alienated. However, Chouette wasn't broken; neither were you. I wonder how you are doing after Chouette left, and where you are now with everything you know disappearing.
Sincerely,
Athena Misewicz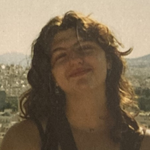 Athena Misewicz attends Dunwoody High School in Dunwoody, GA, as a Junior. She is a member of her school's NEHS chapter. Athena's love for writing comes from her desire to express her emotions about memories, often writing about family and traveling. Her Greek heritage plays an important role in her identity as a person and a writer, choosing to connect her cultural experiences in her writing. Athena loves reading fiction and fantasy, especially novels focused on individual experiences of women. The novel Chouette inspired Athena to write a letter to the main character Tiny in order to show appreciation for Tiny's experience with motherhood that many relate to; the alienation of it.
---
Madison Lilly
Dear Justice Ruth Bader Ginsburg,
Though you will unfortunately never be able to read this letter, I nonetheless feel it important to tell you about everything you have done for me.
When I was young, I rarely saw myself represented. The little girl who dreamed of being a lawyer so she could fight for others wondered if she could ever succeed in this male-dominated world. But your fights against sex-based discrimination always inspired me and gave me hope.
You unapologetically fought for what you believed, dissenting views without apologizing. In doing so, you inspired a generation of younger women–including myself–who will strive to follow in your footsteps for the rest of our lives.
So, once again, thank you. Thank you for giving me the courage to fight for what I believe, and thank you for ensuring that I have the right to do so.
Sincerely,
Madison Lilly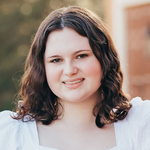 Madison Lilly is a senior at Jamestown High School in Williamsburg, VA. This is her second year being a part of the Jamestown National English Honor Society chapter and currently serves as the Vice President of this chapter.
Madison loves writing to relieve stress, especially writing poetry. Through the many turmoils of high school and illness, she has found an outlet for emotional release in describing her feelings on paper. Whether she is composing new poems, reading her favorite Maya Angelou works, or reflecting on her old writings, Madison finds peace in writing and hope in looking back at her growth since she first began.
---
Massima Ponce
To the intrepid Santiago,
While many undervalue the importance of your travels, inhibited by preconceived notions about the subjective journey called life, I see the path which I will choose to follow. With courage, stamina, trust, and spirituality as your guiding principles, I admire the path you have taken and the choices you have made. Searching for oneself is a tale as old as time, yet your voyage serves as a timeless reminder that what is meant for us will come; there will be no reason for hesitation, nothing to tie us down or stop us in the grand scheme of things. After all, when our personal legend calls, it is our duty to answer.
Thank you for kindling in me the fire that will propel me in the direction of my dreams.
Sincerely,
Massima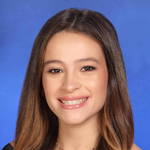 Massima Ponce is a senior at Our Lady of Lourdes Academy in Miami, FL, and an active member of the school's NEHS chapter. She has fostered a love for reading and writing from a very young age and currently dabbles in poetry. She draws inspiration from her favorite authors such as Kate Chopin and Paulo Coelho, as well as Ernest Hemingway. Living in South Florida, she is often inspired to write about the nature around her, particularly the sea.
---
Layla Ritscher
Dear Teta (Grandma),
When I visited Lebanon this winter, I felt a hole where your lively energy should have been. We had a relationship that transcended the language barrier between us, a communication system of broken phrases and physical gestures of affection. Your sweet personality was infectious; you positively radiated joy.
When I first saw you respond to your verbally abusive in-laws with kindness, I felt angry; they didn't deserve your affection. But I've come to realize that's just who you are: one of the few people lacking a single cruel bone in their body, who stays positive even in an arranged marriage. Watching you remain so high-spirited while battling cancer (twice) was inspiring. You taught me that happiness is not circumstantial, but, rather, a choice. You were never upset at the world for the hardships you had to endure, and I aspire to live like you every day.
Love,
Layla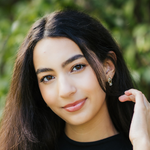 Layla Ritscher is a member of the National English Honor Society Chapter at Burlington Public High School in Burlington, MA! Her love of writing first started as a love for literature. She would devour novels in elementary school, hiding under her covers with a flashlight when it was supposed to be lights-off. This love for reading later manifested into a passion for writing during middle school, which only increased during her time in AP Language and Composition. She is inspired to write the most during the times when she is also reading the most, and her current favorite authors are Elena Ferrante and Donna Tartt.
---
Maryam Dawod
Dear Alterum,
I do not know when you came to fruition, but the abysms of my mind pivoted like a weaving loom until your figure culminated from the bundle. You bore no name, no face, and no identity, not yet. A bloodied mesh of every character, classmate, mentor, and individual I adulated in the slightest stood before me. Thereupon I would discover that this simulated persona anointed an alter ego. As my counterpart, you thrived antagonistically, mentally, and physically. You were adored by all, alacritous, attractive, assertive, and, most notably, nothing like my meek, wretched self. Your execution of my drab drudgery allowed me to presume a backseat in life, entrusting my more adept copilot to maneuver the wheel. An effervescent smooth-sailing passage became the criterion. As the turbulence that jostled my journey alleviated, the clear sky edified the fitting label of my alterum: my potential.
Forever grateful,
Maryam Dawod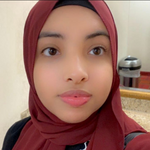 As a senior at Al-Mamoor School in Fresh Meadows, NY, Maryam Dawod serves as the Founding President of the inaugural NEHS Writer's Honor Society. Her numerous extracurriculars center around education. Maryam coaches fourth-grade students every Friday afternoon on NY State Exam subjects ranging from Science, Math, and English lessons. She is also a Saturday schoolteacher to kindergarteners, where her lesson plans and activities gauge their interests while counseling them on the basics of religion. Her passion for writing emanated from her inability to articulate her introspections as a diffident individual. The transpiration of the pandemic during her Freshman year forced her to assume a hiatus from writing until her 11th-grade English teacher rekindled her forsaken talent through the establishment of the Writer's Honors Society.
---
Eleanor Connelly
Dear Margaret,
You live 18 hours, 1,208 miles, and a time change of 1 hour away. Yet, I ignore these numbers as I daydream about the five weeks we spent in Asheville, North Carolina, this past summer. I reminisce about the 840 hours we spent together, laughing, crying, and discussing the generation of friendship we proudly continue. Once we leave the safe place that is Camp Greystone, we discuss our lives over the phone. We gossip about our family lives, friendships, and relationships. We are reminded of the hot and humid summer days by the mountains, watching fireworks on the Fourth of July, and making lifelong memories we would later look back on through the dull quality of digital cameras. I miss you and those days dearly, but I am grateful each day for the hidden joys of my life that I will never take for granted.
Lots of love,
Ella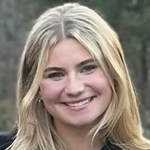 Eleanor Connelly is a high school junior at Western Albemarle High School in Crozet, VA, and is a member of the English Honors Society. She is the middle child alongside her two siblings: her older sister Abigail and her younger brother Luke. She has a golden doodle, Shep, a lively companion whom she loves dearly. Her appreciation for the world around her consistently inspires her to read and write about her observations and opinions. She is optimistic about her future and aims to continue writing as she actively explores the world around her. For this piece, she was inspired by a memorable time at camp in North Carolina with her friend. By spending time collecting her thoughts on the experience, she was able to formulate a heartfelt recollection through a short letter.
---
Sabra Hirsch
Dear Papa,
I'm only given wine on Passover and other special occasions; Eden's college send-off dinner fell under the latter. Nana served mushroom pastas with tall helpings of Pinot noir. I was sipping on my second (maybe third) glass when I explored your foyer. I noticed an edition to your stack of coffee table books—an extensive photo album of you. Your hair was so brown. But then it turned red. That's because I spilled my drink on your forehead. I cannot forgive myself but I like to think you would've pardoned me. I can still remember your kindness.
Sabra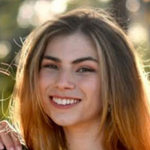 Sabra Hirsch, an aspiring writer and coder, is a senior at Dunwoody High School in Dunwoody, GA. Before National English Honor Society, Hirsch would submit her written works to various school wide competitions. She now utilized NEHS as a creative outlet for her passion. Hirsch spends most of her time with her two dogs and friends who she met through the honor society. She hopes to continue writing in her future and plans to study literature in college. Most of Hirsch's inspiration comes from her Jewish background, but she also credits much of her writings to the media she encountered during her childhood years.
---
Bela Hillman
Dear YA Fantasy Protagonists,
The first time I picked up and read one of your stories, you changed me. Your independence and bravery inspired me to emulate that behavior in my own life. Inej Ghafa, your strong moral compass despite the horrors surrounding you led me to hold onto my own beliefs even when those around me did not. Annabeth Chase, your intelligence and confidence allowed me to find my own confidence and be outspoken when I have a solution. Aelin Galathynius, by never stopping in the face of constant failure you taught me that determination is the first thing needed to accomplish anything of importance. To these and the many others who grace the pages of the books that changed my life, thank you. You led by example and all I had to do was follow to reach change.
With Love,
Bela Hillmann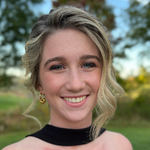 Bela Hillmann is a senior at Stone Bridge High School in Ashburn, VA, and is a member of the English Bulldogs chapter. Her love of writing stems from a lifelong love of reading and often reads outside of school. Her 11th-grade writing teacher, Ms. Stender, inspired her to write more and changed the way she looked at writing, her own and others. Bela's favorite authors are Ray Bradbury and Leigh Bardugo but is always looking to add more to her list.
---
Nathan Pokov
Mom,
My mind, often clouded with doubt and crippling anxiety, is never as still as when I think of you. I close my eyes and see your freckled face, the corners of your mouth folded up into an easy smile. I hear your laughter and suddenly things are not as bad as they seem. Your words linger in my mind encouraging me to trust myself, a challenge I don't easily embrace.
It was not long ago that I could not speak at all and you were my voice. You read to me for hours, weeks, years, without fail. You laughed and cried, pantomiming the words until they made sense. Now, thanks to you, words that had no meaning, mean everything. I can feel and see them with a profound depth I didn't know could exist. Your voice made mine possible and I will forever be grateful.
Love,
Nathan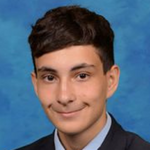 Nathan Pokov is a high school junior at Gerstell Academy in Finksburg, MD, and a member of the Harper Lee NEHS chapter. He is an amateur herpetologist, avid musician, novice skier, and budding writer. Suffering from early expressive language difficulties, Nathan found a great catharsis though writing, which allowed him to share his thoughts and feelings with his family and friends. His love for all forms of literature, especially Greek mythology, and historical fiction, has inspired him to write his own short stories and poetry. Nathan's favorite writers include Edgar Alan Poe, Alexander Pushkin, and J.D. Salinger.
---
Toby Goldfarb
Querida Natalie,
I still remember our first Zoom call—using my very best Spanish, I reached out to your mom to coordinate a meeting time. From the moment we met, I was in awe of your determination to succeed. Despite stumbling over a few English words, you quickly became comfortable with me and acknowledged the mistakes as part of our learning process. You analyzed books with such a complex lens that I began to reevaluate my own thinking.
Within all the uncertainty in the world right now, you have taught me that one thing is indisputable—the value of camaraderie, resilience, and a good book. During our three years together, our relationship has evolved from tutoring to two friends. Thank you for inspiring me to view both literature and life from different perspectives. I am forever grateful for our Mondays, and I can't wait to see the global citizen you become.
Tu Amiga,
Toby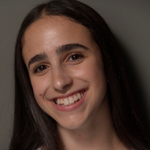 Toby Goldfarb attends Staples High School in Wesport, CT, and loves to write for her award-winning school newspaper, Inklings, where she serves as the web managing editor. Her favorite articles to write are human interest stories and sports opinions. Toby's passion for writing articles and other essays was ignited by her passion for reading. Ever since Toby was young, she would read for 30 minutes before bedtime. Her favorite genres of books are young adult novels, romances, and mysteries. One of Toby's passion projects includes tutoring a bilingual high school freshman in English comprehension in order to further enhance literary analysis skills. In their three-year relationship, they have read over 15 novels.
---
Sylvie Friedman
Dear Ms. Nicole,
I never thought I could enjoy the thing I love. Youth theater is paradoxical like that; insecure children easily mistake artistic coexistence for competition. When guided by mentors subscribed to the toxicity of self-interested art, young performers are vulnerable to a path of comparison and unnecessary rivalry.
But, luckily for me, I was taught by you.
It was you who taught me, through your astounding wealth of compassion and overwhelming lack of judgment, that theater is an art meant to be shared, not fought over. You instilled in me the knowledge that everyone has an artistic voice deserving of celebration–a line of thinking that was once foreign to me. With your help, I grew from an insecure child, exhausted from fighting to prove her worth, into an excited, inspired artist.
With much love,
Sylvie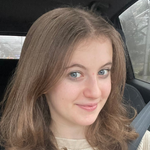 Sylvie Friedman is a current junior and member of the Livingston High School (Livingston, NJ) National English Honor Society. She is the daughter and granddaughter of English teachers and grew up on books. A quiet kid, she lived the early years of her life within the pages of her favorite novels, instilling a deep love and dedication to literature that has followed her through high school. Books that will always stick with her include the Harry Potter novels, The Great Gatsby, The Bell Jar, and The Scarlet Letter, and the author she is most inspired by is the great poet, novelist, and activist Maya Angelou.
---
Susanna Vazquez
Dear Harry,
Even though I've never met you, I wanted to say thank you. Thank you for reminding me through your music and words that I always have someone who cares for me, understands me, and is there for me. Thank you for helping me feel accepted and comfortable in my body and in who I am. Thank you for showing me through your actions and words that kindness outshines all, and even when some don't deserve it, I should never show them less than that. Thank you for being my role model, for giving me such a loving, kind, accepting, humble person to look up to. You'll never know how much you mean to me; how much you have saved me. You've been such an inspiration to me, and for that, I will always be grateful, and will always remember to treat people with kindness.
All the love,
Susy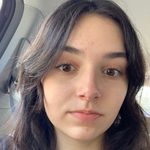 Susanna Vazquez, a junior at Our Lady of Lourdes Academy in Miami, FL, and member of NEHS, has been an avid and enthusiastic reader since she can remember. All her life she has been surrounded by books, both figuratively and literally, and a love for writing stemmed naturally from that. J.K. Rowling, Leigh Bardugo, Chris Colfer, Soman Chainani, Maureen Johnson, and more talented authors inspired her writing with their fictional universes, relatable characters, and captivating plots. Through writing, Susy found a way to create her own world, a place full of characters and universes where she felt seen, comfortable, and understood. Writing and reading made her who she is, bonded her closer to friends and family, and opened her eyes and mind to the wonderful worlds of fiction, fantasy, mystery, romance, and comforting literature.
---
Dear Horse Girl
Dear Horse Girl,
I'm frog girl. It's not nice to meet you.
I greet you with plastic frogs, ceramic frogs, stuffed frogs, wind-up frogs, decals and stickers of frogs—all to be quirky, I think, because I do not want to be you, who according to mashable.com, is "blissfully clueless about the world . . . Horse girl energy isn't defined by liking horses, either. Anyone can have horse girl energy if they enjoy the following activities: "using Pinterest, going to Target, swimming at night, and calling shotgun from across the parking lot while running to a car." And I do not want to be THAT girl.
Gimme a frog girl any day. Someone short, squat, maybe even slimy in her originality and observations of the world.
Love,
Maria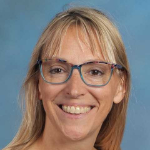 Dr. Maria Fischer is the NEHS Advisor of the Joliet Catholic Academy chapter in Joliet, IL. She is not a fan of 50-100 word biographical statements. She feels they are a bit like vanity plates on a car. There's just so much more that can be said than what can be read on a piece of metal flying by at 55 miles per hour.  
---
To the Silent Gardener
To the Silent Gardener,
"Yo te llevo dentro, hasta la raíz. Y por más que crezca vas a estar aquí."
I carry you in the deepest corner of the garden in my heart. Growing behind my proud tomatoes, rebellious thyme, and elegant rosemary. The memory of your time with me stays close and gives a fragrant aroma when it rains. I know you are the strong, resilient roots underneath my dreams; the foundation I stand on when I reach for new heights. You are as much a plant in my garden, as a silent gardener by my side, tilling the soil, minding the water, guiding my hands through the dirt of each day.
From your Growing Rose,
Erica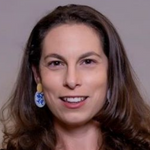 A passionate professional educator with 12 years of experience, Erica is the Senior Honors English teacher at St. Brendan High School in Miami, FL, and the chapter advisor for the National English Honor Society. She spearheads the school's Oral History Project, which records the immigrant narratives of families in the South Florida community. Erica earned a BA in English Literature and Education and her MA in Journalism from the University of Miami. She earned her EdD in Education with a specialization in Reading Education from Nova Southeastern University. Her doctoral thesis focused on the effects of Digital Game-Based Learning on reading motivation, engagement, and comprehension in high school students, specifically in Hispanic communities. Erica is grateful to give back to the South Florida community, especially since she was born and raised in Miami.  
---
More from NEHSXpress: February 14, 2023
NEHS Alumni Profiles: Sabina Angeles
Is it Important to Clean Out Your Bookcase?
International Chapter Protocols
Common Reader Survey