The memoir Flash Fiction Writing Contest has been the most popular of the 2022-2023 student and faculty writing contests and also the most popular contest ever!
Our team of evaluators was awed by the quality and variety of submissions received. The evaluation team selected the texts published here as the strongest of all the submissions received. NEHS is very pleased to be able to publish this selection of texts, which truly reflects the diversity of the NEHS community.
Students and Chapter Advisors were charged with crafting short personal narratives that focused on a unique event or experience in the life of the writer. The quality of the submissions was very high, and the evaluating team was very happy to be able to read such thought-provoking, reflective, and analytical submissions from student writers. The texts below come from many different contexts, and their writers from many different backgrounds. Many of the pieces discuss very personal experiences, which may have been difficult to share. We are proud of our student members and Chapter Advisors for crafting such wonderful texts; texts which are critical and analytical, but which will also inspire and encourage their readers.
Congratulations to all those published here, and thank you to everyone who shared their memoir with us. All submissions published automatically become finalists for "Writer of the Year", which brings together the winners of each round of the NEHS Writing Contest in a final contest with monetary prizes.
The Day the Hamster Fell Off the Wheel
Emma Reisch
I woke up on the floor of my history class. The sirens were getting closer as my mind faded in and out of consciousness. In the blink of an eye, the overwhelming smell of hand sanitizer enveloped my body. I was in a hospital.
There are parts of the day that I will never forget, but it's fascinating the parts my brain took away from me. Various people tell me they were in the classroom and saw everything, but I remember nothing. The room was full of my friends when I walked in, but when I left, it was haunted.
A man in a long white coat uttered the words that would change my life, "You had a seizure."
The doctors ran many long and painful tests and attempted to figure out the cause, but there was no conclusion. For months I went to check-up after check-up, and always the conclusion ended with someone telling me, "It was probably just the hamster falling off the wheel" or "Some people just have one seizure." I felt imprisoned in a new reality. Even though it was a fluke, no driving. I needed an escape from the undeniable suffering the lack of answers caused me. Nevertheless, my life went on: I got my license back, I went to work every day, and before I knew it, senior year began.
If a thousand stethoscopes couldn't figure out what caused "the incident," I at least wanted to understand my body better. When I walked into anatomy and physiology class, I knew this would become my favorite class. If I can help people and further what we already know about the human body, I want to do so. I love helping my peers in any way I can: from helping people in class with homework to comforting those around me in need. The seizure I experienced was able to shape that love for helping people. It helped me realize that while wearing scrubs every day might suck, I will be bringing relief to people of all ages.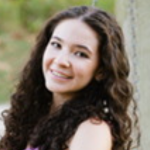 Emma Reisch is eighteen and a senior at Western Albemarle High School in Crozet, VA. She plans on studying nursing in the fall in hopes of eventually becoming a nurse anesthetist. Emma has been a camp counselor at ACAC for the last two years. She is a part of the National Honor Society, National English Honor Society, and Rho Kappa the National Social Studies Honor Society. She spends her Sunday mornings volunteering at Hopes Legacy Equine Rescue.
---
Disobedient Daughter
Rebecca Moore
This story is not allowed to be shared. To give you some context, I grew up in a strict religious and conservative household where I was taught that evolution was a grand conspiracy created by Satan, women must ultimately submit to men, and of course, homosexuality was a road to hell, and would therefore not be tolerated. When I finally came out to my parents, I was given some new rules, which included the rule that I cannot disclose my queer identity to anyone else. I, however, am a disobedient daughter. My queerness will not be quieted, and my story will not be stifled.
I've always known I'm not straight, and I think my parents always suspected. Even before I came out to my parents, they brought me to a "Christian counselor," and every week for two hours, I sat in a room where a man told me I was on a road to hell, a disappointment to everyone, and there were "treatments" for my sinful condition. I still wonder how my mom felt when she would drive me there every week, tears running down my face, and somehow think that she was doing the "right thing."
Coming out to my parents was even more difficult. I had been blackmailed into it by my sister and was prepared for the worst; I had a bag packed and had contacted some close friends. When I looked up from my carefully prepared speech, I saw my dad clench his jaw, and his brows furrowed in anger. I looked at my mom, and saw her wiping away tears, and she reached out for my dad's hand. They always told me they would love me unconditionally, but at that moment I did not feel their unconditional love.
It's been a little over two years since then. Our relationship is a complicated game of chess: We're each planning for the other's future moves, and likewise moving around things that haven't happened yet. When I move out for college this summer, I imagine the game will change, but at least we're still playing.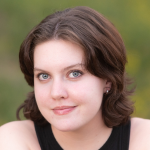 Rebecca Moore is a senior at Desert Vista High School in Phoenix, AZ. She plans to major in physics and astronomy and minor in Spanish at the W.A. Franke Honors College at the University of Arizona next fall. Rebecca enjoys writing a variety of material, from research to narrative to poetry. A reader from a young age, many books have inspired Rebecca's writing style. Some of her favorite authors include George Orwell, Oscar Wilde, Sylvia Plath, and Suzanne Collins. Rebecca enjoys the creativity the writing process allows her and plans to continue writing for the rest of her life.
---
Mr. TV Repair Man
Leonora Wood
To some, my father goes by the title of "Mr. TV Repair Man," a name earned when a wad of duct tape was his chosen method for the survival of a dysfunctional TV. It was an easy fix, lasting or not, that held all the trembling pieces together just long enough to live another day. The duct tape was simple, tolerant, and unabashed, and my dad was the same. The moment was too precious to waste.
As he continued taping his way through life, his methods began sticking to me, too. The duct tape method worked because my father believed in it. He believes in the bright side; in the inherent goodness of a person; in optimism, love, and nonjudgement; in an unwavering faith that one human and one piece of tape can make anything possible. A strong enough will for anything to hold on a little longer made it so, and sure enough, all the tape withstood the weathering.
My father's influence clung to me as if slapped on with industrial tape. I could feel its gentle pull miles away in the mountains of the camp I called home. Riflery had become my passion, and one of my favorite aspects was that a perfect target, five bullets forming a single hole, has a very specific name: "possible." Does it not make perfect sense that in accomplishing such a feat of impossibility, one earns a possible? The wooden boards below my elbows and the gun cocked against my cheek, I sensed the air around me still. My fingertip soft against the trigger, I waited—I believed. Then I shot. It was a possible.
The moments I have with my father are spent reaching for his inspiration as if I were tape and he was the fleeting piece of me escaping from my grasp. No matter how far I stretch, the bounds of my gratitude never feel sufficiently expressed and maybe never will. It's all I can do to celebrate him and tape—to be kind to people and things, to make every moment count, to defy the odds, to believe.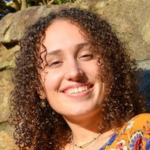 Lenora (Nora) Wood is a senior at Western Albemarle High School in Crozet, VA, and a member of the Edgar Allan Poe Chapter of NEHS. From a young age, she found a love of writing and literature for the beauty and influence words can hold and their ability to express the inexpressible. For these same reasons, she especially enjoys reading and creating poetry, and she takes much of her inspiration from her favorite poet, Emily Dickinson. In this work, she aims to illustrate what she has always felt has been an inexpressible quality in her father through something more tangible and to demonstrate how that has influenced her own values.
---
A New Confidence
Isabel George
"You are so stupid!" These are the words that changed me.
I was in physical education class in seventh grade, and I was not able to grab onto the rope that was thrown at me. Sweat was dripping down my back as I looked at my gym teacher who was watching me from across the room. Her eyes are wide and furious. Every time I look at her, more sweat would run down my back. After many tries, I still could not grab on to the rope. My gym teacher screamed out loud enough for everyone to hear, "You are so stupid!" I have always been terrified of her because every class she always tries to find a way to pick on me.
When I fractured my leg and had a boot she said I was faking my injury and making excuses. She would call me crippled. Every day after physical education, I would go to my orchestra class and slowly tiny water droplets would fall onto my violin case as I opened it up. The only thing I would tell myself is don't let her get to you.
I still remember this teacher now as a high school senior. But I think of it a bit differently. Even though, at first I would cry, I am now grateful for that experience. It has taught me to stand up for myself. It has taught me to speak up and face adverse challenges. It has taught me to never doubt myself. It has taught me a lesson that there will always be people trying to make you feel terrible, and make you hate yourself. However, you should always remember who you are and your accomplishments. Don't let anyone make you doubt yourself.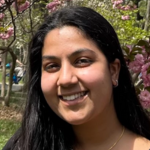 Isabel George is a senior at Trumbull High School in Trumbull, CT, and is part of the National English Honor Society. She has had a passion for writing since she was five years old. She would write stories based on Disney princesses and give them as gifts to her parents. This passion for writing came from her parents. They have always encouraged her to read as a child and to write. She continued this passion in high school by taking part in classes such as AP Language and Composition and AP Literature and Composition to be able to read books in more detail and get a better understanding. Also, this allowed Isabel to develop her writing skills even further.
---
Multiplicity
Sophie Hinderliter
Poet Djuana Barnes never led with her identity; she simply said she "loved Thelma." As people whispered about my sexuality as I passed them in the halls, I thought of her and that space of dis-identification and refusing labels. I saw people form circles in classrooms to discuss the latest news; this time the news was me. I was going with a guy to the school dance, and this didn't fit with people's expectations of me and my past dates. I was surprised by people's inflexibility when they heard this news. Why don't they let an individual experience take precedence over a categorical one?
Students in my school are mostly accepting of queerness, but this apparently did not extend to bisexuality. Why did they denounce me even as they continued to worship Lady Gaga or celebrate Drew Barrymore? Why did they cause such commotion over the sheer fact of multiplicity? In her book The Argonauts, author Maggie Nelson describes her partner's gender transition. She chose the book's name due to her fascination with the ancient Greek sailors who rebuilt their boat after many voyages, yet never renamed it, even as it no longer retained any part of its past identity. They were exemplary in their comfort around multiplicity and change. I too want to sail on this ship.
After this, I noticed the many ways my friends put others' identities in a box as well. Yet, I intuited that they too strained against labels dismissed as not easy to read or which challenged the expected. As I increasingly noticed the many complexities in other's personalities, I began to cherish opacity and refusal. A new conceptualization of humanity formed in my mind; what if we find affinity with others who share similar dislikes as much as we make connections through our shared interests. As I noticed small continuities between my personality and others, I now use this to build relationships with others, connecting in a way that I had never been able to before. Beyond the dualities that dominate our contemporary world, there is a multiplicity of choice.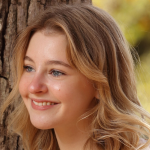 Sophie Hinderliter currently resides in Charlottesville, VA, where she has lived for the past six years. Before that, she lived in Buffalo, NY. She is a senior at Western Albemarle High School and plans to attend university next year. While she has always been an avid reader and writer, her interest in English deepened the first time she read The Odyssey freshman year. She's also enjoyed learning about authors such as Henry David Thoreau, Ernest Hemingway, and Wangari Maathai. Since then, she has taken up the position of Executive-Officer to NEHS, the Edgar Allan Poe Chapter, and thoroughly enjoys it. In her free time, she enjoys painting and drawing, baking, traveling, babysitting, and playing guitar.
---
Fragile Femininity
Esther Ma
Femininity was easier to understand when I was younger. In elementary school, I could hold my friend's hair back at the water fountain or offer a girl I didn't know the only hair-tie off my wrist and feel accomplished. Girlhood was innocent, easy.
Somewhere, sometime, girlhood turned into femininity and the promise of womanhood wasn't so easy. In high school, I spent a weekend in New York City over my April break. I met up with a family friend native to lower Manhattan and spent my time walking with her around Washington Square Park, dodging the unicycle and rollerblade performers, delighting in the street musicians' serenade. On the walk, my friend casually made a remark about my skimpy tank-top and being catcalled on her way from her apartment to Washington Square. There was something sing-songy in her voice, proud. It was foreign to me, so I laughed it off, but the comment stuck with me.
I felt like my understanding of being a woman was slipping through my fingers. I was old enough to understand how beautiful women are treated in a patriarchal society: objectified, sexualized, fetishized, infantilized, catcalled.
In a way, never having experienced these things is freeing.
I'm scared of admitting the truth to myself, which is that I crave male attention and desperately want to satisfy the male gaze. Instead of feeling a sense of relief from being able to walk the streets of Manhattan without a window being rolled down in my direction, I just felt sorry. I felt sorry for myself, that I'm not enough to garner the attention of objectively morally incorrect men, who, at their lowest, most desperate point, wouldn't want to objectify me. I felt sorry for women who have been catcalled, that they can't exist without the weight of male standards on their shoulders.
I don't crave oppression, but when oppression is painted as something that legitimizes femininity, I start to think that maybe I should. It's all confusing, and I wish womanhood could still be matching ribbons and friendship bracelets.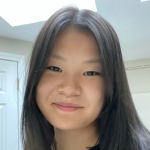 Esther Ma is a member of the National English Honor Society chapter at Burlington High School in Burlington, MA. Her love of writing started in the sixth grade when she ambitiously made plans to co-author and publish a novel with her best friend. Though that hasn't happened, she still nurtures a love for reading and writing. Her favorite authors include Ocean Vuong, Donna Tartt, and Ling Ma, though her favorite books are constantly changing!
---
Growth
Tuleen Abdallah
Jerusalem bells are ringing, birds are chirping, and I can vividly smell the fresh and delicious 'Ka'ak' on the nearby cart infiltrating my nostrils. This is what I envision right before bed as I reach to turn off my lamp. I live with a gnawing desire to see my home and half my daily thoughts are about finally returning.
Prior to 1948, my family lived peacefully before they were forcefully kicked out of their homes with the consequence of being killed if they didn't. My family sought refuge in what is known today as the West Bank. As a Palestinian descendant with hopes of still having a legal attachment to my country, I obtained a West Bank ID, which condemns Palestinians from leaving the confinement of the West Bank borders, and ultimately denies access for Palestinians to go back to their home cities like Haifa, Yaffa, and for my family and me, Jerusalem.
As a child, I knew I had Middle Eastern roots, and my parents and I only communicated in Arabic, but I was ignorant of what that really meant. I couldn't help but feel embarrassed when my mom would pack me Arabian cuisines for lunch. I wished she could read my thoughts about wanting a peanut butter and jelly sandwich instead. I didn't take it upon myself to learn about my roots, even though my parents were adamant about my siblings and me learning about our heritage. With a scarce population of people of color living in my town, I didn't know how to embrace originality and I admit I was uneducated about my true identity. But I now understand the importance of Palestinian culture embedded into who I am from my parents and the active connections I build with fellow American Palestinians.
So, when I had the opportunity to visit my home city last summer, I couldn't believe how much I neglected my background.
I entered the Damascus Gate, not knowing the vibrant colors of beautiful silks, velvets, beads, and desserts would soon evade my sight.
"We're so close," my father reiterated in a cracked voice. My lips hurt so much from smiling that there was no way for me to respond.
Striding with quick and organized steps, we stuck together, as my father said that stopping is dangerous. I heard my own heart beating loudly and my fingers started to shake. Sweat protruded from my forehead as my father reminisced childhood stories about grabbing his favorite foods from the "Souk" before walking home. I barely listened as I witnessed Palestinian children violently shoved onto the ground by Israeli soldiers. The vision of utter peace lay just behind the aged and rocky tunnels ahead of us. I walked across the slippery paths with sunshine blinding my eyes, but that didn't stop the salty tears from skittering down my sun-dried face. Nothing could ever compare to the soul-shattering experience of seeing the golden dome Palestinians are fighting diligently to keep. Nothing could deter my intention of entering the Mosque and expressing my gratitude for finally returning home.
I had never known such relief. I never knew an experience to be as ethereal; a dream to be precise. As I stared up at the vast ceilings I was overcome by how grateful I am for the blood running through my veins, but I only wish I felt this way sooner. I acknowledge the utmost resilience I saw from my people and it taught me to embrace my roots. Going home has only empowered and educated me on just how substantial the opportunity of leaving the West Bank was. I dreamt of being comfortable in my own skin, my identity.
And I finally am, sitting here in John F. Kennedy International Airport. Half an hour left to board Royal Jordanian flight 261 with the mission of returning home once again. Knowing it wasn't a dream, but a lasting memory.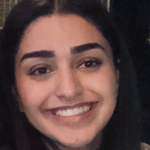 Tuleen Abdallah is not only a first generation American, but she also has many relatives who reside in the West Bank. Tuleen is well aware of the material luxuries and the personal freedoms that she enjoys are not available to everyone. She has developed the ability to determine the best that a society has to offer; consequently, these circumstances and characteristics have blended synergistically to create a commendable individual. At all times, Tuleen acts ethically and compassionately. She delights in commonality and applauds diversity. Tuleen has been a member of a close-knit group of friends drawn both from the local community and those who share her familial heritage. She hopes that as the global community continues to evolve all interactions, personal and political, will be grounded in mutual respect. Tuleen is a student at Kinnelon High School in Kinnelon, NJ.

---
4,885 Days
Margaret Lee
It has been approximately 4,885 days since I moved to America, 2,020 days since I received US citizenship, and 1,236 days since I changed my name and separated myself from my Korean identity.
I don't remember much about living in South Korea. My family and I immigrated to the United States when I was two years old, although I wish it had been a little later—maybe I would've grasped the concept of my surroundings then. My earliest conscious memories relating to my home country have not even been experienced there; dull pictures pasted on pieces of paper were framed to preserve a life I never lived.
When I was younger, my parents would sit down and flip through the black bound albums of my childhood with me any chance they had. Now, they seem to believe that my desire to learn about my past life has become satiated, somehow overpowered and suppressed by my new identity. But this isn't so.
I wish I could reach my fingers out to feel the faded fabric of my mother's hanbok instead of precariously pressing them over a glassy picture frame. I wish I could experience the melodic mix of water splashing in wet wooden bowls as my grandmother gently lowered my frail body down to bathe in the brines of nostalgia. I wish I could remember the sounds of my cousins laughing as we all sat cross legged in circles, passing around red cards with rows of roughened edges lacerating the sides; we would never stop. I wish I could remember these moments as clearly as they had been described.
If someone were to take a dummy doll and strenuously stuff swabs of cotton into their brain, that would be equivalent to what this gap in my memory feels like. Although uncomfortable, I ultimately do not believe that it is anything that sets me back as a person. As I navigate my way through the black bound album that is my current life, I strive to seek solace in the experiences that shape me in this moment.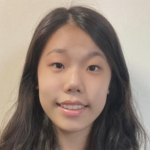 Margaret Lee is a sophomore at Western Albemarle High School in Crozet, VA. Being an active member of her school's NEHS chapter, she enjoys reading and writing in her spare time. Most of her inspiration stems from passions that she already has, such as advocacy and medicine. She equates writing to a form of therapy; when thoughts want to be expressed, it is best done on a piece of paper.
---
The Tie
Isabella Socci
I stood before the mirror, smiling as I examined the outfit I had just crafted. I marveled at my Snoopy tee, dark-wash Bermuda shorts, knee-length leopard print socks, and red low-top Converse sneakers. I was particularly pleased by the way it all paired with my new tie.
This latest accessory was discovered in a pile of clothing my brother was sending to Goodwill. Where my brother saw futility, I saw possibility, and looking at the accessory against my chest in the mirror, I grinned knowing I was right.
Confidence all over my face, I headed out the door and boarded the school bus, excitedly tapping my leg the entire ride.
Moments after hanging up my backpack, I was met with a series of remarks: "What are you wearing?" sneered one of my classmates, "Ties are for boys," another one said.
I felt my cheeks heat up and disappointment swallow me whole. I couldn't understand why my outfit sparked such negative comments from my classmates, and I began to feel painfully embarrassed. As the tie stayed hanging on me, the words of my classmates did as well. I liked my outfit, I liked my tie, and I couldn't fathom why they didn't. My neck grew tired, and I wanted to go home.
That night, I stood before the mirror once again. The remarks made by my classmates clouded my mind, making it difficult to see myself clearly. I could see their faces scour in disgust and ripple in laughter. I could hear them talking and giggling behind me. But then I paused and remembered, I was alone.
The tie was bright in the mirror, and I smiled. It contrasted perfectly against my shirt and was a glorious companion to my shorts. As I stared back at my reflection and the outfit I spent so much time creating, their cries of laughter and taunting tones faded. I was alone with myself, the way I had been in the morning before I went to school. I knew my classmates didn't like my outfit, but I did. To me, once again, it was perfect.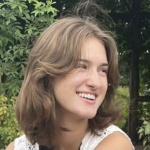 Isabella Socci is a graduating senior and a member of NEHS at Trumbull High School located in Trumbull, CT. She will be attending the Fashion Institute of Technology next year and majoring in fashion business management. Reading and writing has always been a favorite pastime for Isabella, but she has also been writing for her school's yearbook for the last three years. Her favorite book is The Da Vinci Code by Dan Brown because it touches on so many topics of interest to her: art, religion, and crime. Isabella's memoir is an exploration of her first instance of profound self-doubt and embarrassment. She hopes to one day write for a fashion magazine; this story a steppingstone in her journey.
---
Family Portrait
J. Scott Shields
As we prepare for the upcoming estate sale, I notice the porch on my grandparent's ragged white farmhouse sags into a frown—not of anger or scorn, but rather silent disappointment. It mirrors the sepia-toned faces captured in this golden-framed image by some long-forgotten Victorian photographer who shot the picture of our family's homestead when it bloomed with fruitful possibility.
Notice on the left edge of the photo how the wall of pines, which shaded this house during the stifling summer days of my childhood, had already taken root—beside the pasture. See how the grass sprouting along the blurry background fence-row grows high beside the square white posts. This is where countless generations of sheep would graze and multiply until my grandfather grew too stooped and slow to care for them himself. Nor did any of his children desire to carry on the work of growing crops and tending herds. Their legacy would lie in shops and factories, although those ventured enterprises would one day too sit silent and fallow.
Yet here in the foreground are my ancestors: dressed in their Sunday finest on the well-kept lawn; posing for posterity around our long-bearded patriarch. Such steady resolve gazes beyond their own antique lens into the blurred eyes of children they would never know nor recognize.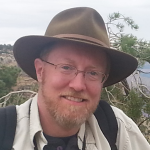 Long ago, J. Scott Shields left the arctic Midwest for the Sonoran desert where he has taught English for the past twenty-six years. Literature and music are his passions, and he strives to share his love of the written word each day with his 12th grade students and the members of the NEHS Black Hawks Chapter at Williams Field High School in Gilbert, AZ.
---
The Revenge
Karen Perez
At last, they heard my name out loud, not the complete full name I was given at birth but my American version of it. For the first time my soles were rooted, owning the imaginary velvet carpet I pictured while I walked tall and proud.
Back in the day, it was difficult to truly understand the meaning of my county's slogan: "City of Homes." Home meant to me the delightful smell of heated corn tortillas blossoming my nostrils, or the delicious taste of platanos fritos mouthwatering my whole being. The beautiful and elegant sound of the ñ; niña, sueños, mañana, Español. The never-ending cooing of the grasshoppers and cuijas at bedtime or the high-pitched sound of the sugar cane mill whistle, which once the child in me thought it was a sign of la Llorona's lurking.
My new home was a Munch-1910-tempera to me. Don't get me wrong, the "City of Homes" was beautiful but most of my teenage life didn't happen at the AMC or the Junction Lanes nor the Municipal Building. It happened inside a classroom.
I didn't understand what they were saying but their actions were etched in my heart. I felt burning cheeks when my classmates rolled their eyes when they were asked to work with me. I understood their roared laughter when I couldn't open my locker because of my dancing hands or when I was lost trying to find my next class period.
I felt the aching hole in my soul when instead of handing me the worksheets they would throw them so I could pick them up from the floor, like I was not worthy.
Hugging my mother, leaving salty pearls on her chest, I promise to seek revenge.
The day came. I learnt their language, I got straight "A"s and I proved I was not only smart but kind. My name was said through every classroom speaker, the whole school heard it. I was called to my Honored Student luncheon by the Kiwanis Club in recognition of outstanding scholarship. I wasn't about to savor food; I was savoring my revenge.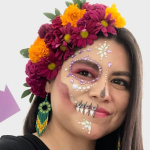 Karen Pérez is a learning experience designer, a broad-minded artist, and a committed agent of change. As the lifelong-learner teacher, she embraces cultures teaching English and Visual Arts. She is also an Empatico educator and ambassador who explores the globe in search of empathetic humanity. She is a big fan of Emily Dickinson's words and enjoys tuning clay into art. She believes mistakes are actually little drops of concealed wisdom. Karen is the Chapter Advisor at PrepaTec Querétaro in Querétaro, Mexico.
---
More from NEHSXpress: May 30, 2023
Eastern Advisory Council Position Open
Chapter Annual Report
2023 Outstanding Advisor: Katie Burnett
Graduation Photo Competition