Where do you stand? Do you de-clutter and get rid of books that you haven't read for a while, or do you try to keep your collection complete—hopefully forever?
There are benefits to opening space for more books and supporting the community, but people are often tied to their own personal collection and history of the texts they've enjoyed over the last decade or so. However, the decision to clean out your bookcase can be made only by the owner of the collection.
Continue reading to learn more about the arguments for and against Clean out your Bookcase Day.
---
Clean out your Bookcase Day is coming soon, on February 20, but is it necessary to pare down your literary collection?
Purists (and hoarders) would say no. Why would you get rid of a book that you've read when you might want to read it again at some unspecified date in the distant future? I tend to fall into this category: happy to tell others to cut the clutter out of their lives and to remove unwanted and unused objects of every kind, but never willing to cull my own collection of books.
Book collections are not only a collection of interesting and inspiring texts enjoyed over the course of one's life, but also a personal history of likes and dislikes, and evolving tastes. They provide a true biography of the owner, hence why collections should be kept together.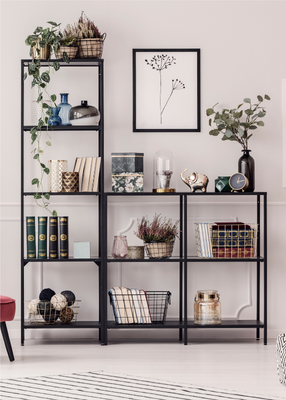 Realists (and Marie Kondo) would say that it is important to clean out your bookcase, and that the benefits are multifarious. Firstly, why dedicate so much space to the past? Yes, there are many literary treasures that you may have loved in your childhood, but the question is whether you should hang on to them or remove them to allow your collection to grow and change. Looking to the future and freeing up space for the books that are yet to come is not only therapeutic but also an activity based on the hope of many wonderful reading experiences to come.
Clearing out recently unread tomes can also benefit your community: Your clutter might be the treasure that someone else has been searching for without success. Donating your books to a local charity, public library, school, or social program will leave you feeling wonderful and will enrich the lives of many people within your community who may not have access to the books you have.
Discarding some texts will also allow you to reorganize those you choose to keep. This is a perfect activity for those obsessed with being able to find their books easily. You could organize them by author, by genre, or by color (in true Marie Kondo style). Your books will look better, will be easier to keep in a good state and your searching time will be significantly reduced.
I see the benefits of opening space for more books and supporting the community, but I am also tied to my own personal collection and history of the texts I've enjoyed over the last decade or so. However, the decision to clean out your bookcase can only be made by the owner of the collection.
I think that I will just buy another bookcase . . .
---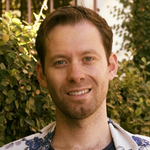 Chris Lockwood
NEHS Director    
---
National English Honor Society
The National English Honor Society (NEHS), founded and sponsored by Sigma Tau Delta, is the only international organization exclusively for secondary students and faculty who, in the field of English, merit special note for past and current accomplishments. Individual secondary schools are invited to petition for a local chapter, through which individuals may be inducted into Society membership. Immediate benefits of affiliation include academic recognition, scholarship and award eligibility, and opportunities for networking with others who share enthusiasm for, and accomplishment in, the language arts.
America's first honor society was founded in 1776, but high school students didn't have access to such organizations for another 150 years. Since then, high school honor societies have been developed in leadership, drama, journalism, French, Spanish, mathematics, the sciences, and in various other fields, but not in English. In 2005, National English Honor Society launched and has been growing steadily since, becoming one of the largest academic societies for secondary schools.
As Joyce Carol Oates writes, "This is the time for which we have been waiting." Or perhaps it was Shakespeare: "Now is the winter of our discontent made glorious summer . . ." we celebrate English studies through NEHS.
National English Honor Society accepts submissions to our blog, NEHS Museletter, from all membership categories (students, Advisors, and alumni). If you are interested in submitting a blog, please read the Suggested Guidelines on our website. Email any questions and all submissions to: submit@nehsmuseletter.us.
---
More from NEHSXpress: February 14, 2023
December/January Flash Fiction Contest Winners: Letters
NEHS Alumni Profiles: Sabina Angeles
International Chapter Protocols
Common Reader Survey