This year's return to the Poetry Contest, encouraging members and Advisors to submit poems centered on various themes, was even more popular than it was two years ago. We have been thrilled with the level of participation the writing contest has generated; it was not unusual for us to receive over 200 submissions for each contest of wonderfully written pieces that reflect the best traits of writing and creativity. Each submission period, the best of the poems were selected for publication; in the past few weeks, all members of the Advisory Council have re-read all of the monthly winners, seeking to select the best examples of student and Advisor submissions. We now proudly announce the Poets of the Year and invite you to learn more about them in the brief bio submissions below, then spend some time savoring the poems that have been selected. Each of the poets being recognized is receiving, in addition to having the poems published, a $45 gift card. When school resumes in a few months, the Writing Contest will again return to Flash Fiction. Look for more information in coming months.
Congratulations to all of these fine writers.
Student Poets of the Year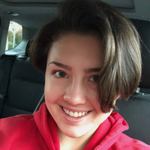 Lindsay Beier
January/February Poetry Contest Winner: Sacrifice
Comma Splices Chapter
Valley Christian High School, San Jose, CA
Lindsay Beier is a Junior at Valley Christian High School and active member of the VCHS NEHS chapter. A California born- and bred- writer inspired by groundbreaking poets like Emily Dickinson, Sylvia Plath, and Wendy Cope, she enjoys exploring various themes centered around mythological romanticism in her work. Previously, Lindsay has been featured in blueprint magazine and other school publications.
Read: "(the blessing of cassandra)"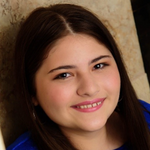 Mia DiGiovanni
November Poetry Contest Winner: Power and Corruption
Veritas Chapter
St. Mary's Dominican High School, New Orleans, LA
Mia DiGiovanni has been a member of NEHS for two years. She is a Senior at St. Mary's Dominican High School in New Orleans. She is an avid reader, writer, and poet, even being honored with Superior Writer for the National Council of Teachers of English Achievement Award in Writing in 2021. Being a fan of theater and having dreams of performing professionally, Mia is fond of plays, even having written a one-act titled "The Worst Enemy." She writes prose fiction about various ideas that come to her in dreams and daydreams, but her poetry is often inspired by or about stories from other pieces of media she enjoys. She also loves analyzing creative works, even outside the classroom.
Read: "Contagion of the Dane"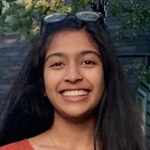 Nidhi Gosalia
March/April Poetry Contest Winner: Writer's Choice
Active Voice Chapter
Livingston High School, Livingston, NJ
Nidhi Gosalia is a Junior and a member of the National English Honor Society at Livingston High School. Nidhi shares a passion for the arts and sciences; however, she encountered a love for writing in high school, finding it an invaluable platform for self-expression and creativity. Experiencing the growing pains of adolescence during what has been a tumultuous period in American history, writing has helped Nidhi to preserve the memory of feelings, experiences, and people, serving as a form of catharsis in times of strife and nostalgia in times of sentimentality. In her free time, she enjoys reading philosophy and classic novels, writing poetry, and journaling. 
Read: "Curry Muncher"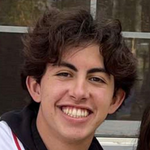 Matt Green
January/February Poetry Contest Winner: Never Again
CRSD North Chapter
Council Rock High School North, Newtown, PA
Matt Green is a a junior from Council Rock High School North. Matt is a proud member of the National English Honors Society whose love for writing come from childhood. When Matt was younger, their dad used to always read Shel Silverstein's poems to them. This, paired with an infatuation with creative writing, has led me to an enjoyment of writing poems today. Additionally, Matt likes to write about the world around them, so this prompt really fit that bill. It is always enjoyable to inform others about their surroundings while also being able to write creatively and express oneself.
Read: "Gone with the Ignorance"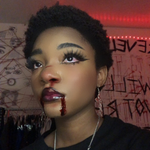 Isis Gullette
March/April Poetry Contest Winner: Writer's Choice
Skull and Jones Chapter
Jones College Prep, Chicago, IL
Isis Gullette is a 17 year old aspiring poet, screenwriter, and songwriter from the Southside of Chicago, IL. Isis is a junior at Jones college prep and a member of the Skull and Jones Chapter of National English Honor Society. Isis first started seriously writing poetry at 13 and fell in love with it. Additionally, Isis has been into songwriting since she was in elementary school and recently has been exposed to the beauty of film and screenwriting as well, writing several full-length screenplays as a result. Isis cares most about tackling difficult topics in her poems such as mental health awareness and her experiences with racism as a young black girl. This insatiable thirst to express her innermost thoughts is precisely why Isis is the writer that she is today.
Read: "Why I write"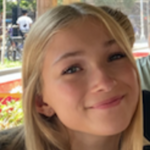 Tori Holoubek-Sebok
January/February Poetry Contest Winner: Never Again
Lynsey Addario English Honor Society Chapter
Staples High School, Wesport, CT
Tori Holoubek-Sebok is a current Senior at Staples High School in Westport, CT. She is a passionate, hardworking student with a dedication to literacy. She is the president of the NEHS chapter at Staples High School. Tori enjoys writing and writing in her free time, as well as for school assignments. Her favorite genre of writing is the personal essay. She does not usually create poetry, but she is always eager to take on new challenges. She began writing after a teacher encouraged her to submit a piece of writing to an essay contest. She is inspired by her mother's best friend, who is writing her own book.
Read: "Enticing Fear"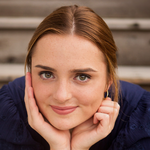 Katie Kempff
December/January Poetry Contest Winner: Individual vs. Society
Fighting Saints Chapter
St. Charles East High School, St. Charles, IL
Katie Kempff is a senior from St. Charles, IL, and is a member of NEHS at St. Charles East High School. She is the Editor-in-chief of her school newspaper, and spends her free time reading, writing, or running track and field. She is inspired to write by many of her feminist idols, and her desire to see women earn the respect they deserve in the world of journalism.
Read: "December discomforts"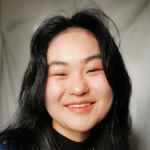 Gina Liu
January/February Poetry Contest Winner: Sacrifice
Cherry Hill High School East Chapter
Cherry Hill High School East, Cherry Hill, NJ
Growing up was a tumultuous experience for Gina Liu. Gina's parents came over from China in 2000 because their father received a job opportunity. Although they had envisioned a bright future (the white-picket fence sort), their plans eventually fell through. It became Gina's mother's responsibility to carry the family through this tough situation. It is the quintessential immigrant story. Strong, hard-working parents allow for their children to have greater opportunities. But at the same time, it isn't. The romanticized idea of the immigrant story often times does not acknowledge the darker truths of immigration. It does not acknowledge the trauma, the pain, and the damage that it can do. And, as an accomplished student, it can feel as though your success was built on the suffering of your parents.
Read: "Mother Decay"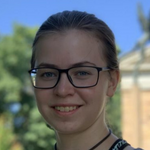 Delaney Marrs
March/April Poetry Contest Winner: Writer's Choice
GRHS NEHS Chapter, President
George Ranch High School, Richmond, TX
Delaney Marrs is a Senior at George Ranch High School and proud member of the GRHS NEHS Literary Longhorns. She writes so that she might see the world clearer, learn from different perspectives, and maybe just discover something new about herself. The writing process is challenging, sometimes torturous, but she finds there is nothing a cup of tea, inspiration from the greats (ranging from Harper Lee to Rick Riordan), and a stroll through a museum can't fix.
Read: "Look at Me."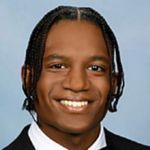 Alias Martinez-France
December/January Poetry Contest Winner: Individual vs. Society
Pax et Bonum Chapter
Saint Anthony's High School, S. Huntington, NY
Alias Martinez-France is a senior at Saint Anthony's High School in Melville. Throughout his adolescence he's always had an affinity toward literature, often drawn to writers such as Maya Angelou and Tupac Shakur as they highlighted the beauty of Black people while also illustrating the resilience each of them possess through their literary pieces. Having four sisters of color and witnessing the injustices Black women face in society globally truly inspired him to write an ode to his sisters as they continue to navigate through life within today's society and to show others that there is more to women of color than what is at the surface. His community is his inspiration, so as they prosper and evolve he will continue to tell their story.
Read: "Stereotypical Black Girl"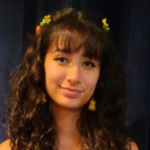 Eliana Mendoza
September/October Poetry Contest Winner: Connection and Separation
Beyond the Book Chapter
Edgewood High School, West Covina, CA
Eliana Mendoza is in the twelfth grade at Edgewood High School. This is her third year as a member of the National English Honor Society and her first year as NEHS President. Eliana is extremely interested in the arts and enjoys creative writing, dance, and theater. She has had an interest in poetry since the sixth grade, but it is only the past 4 years that she has begun to write and perform her own poetry. Her poetry has been influenced by many modern poets such as Amanda Lovelace and Olivia Gatwood.
Read: "Collision"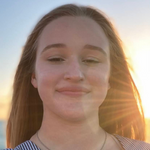 Grace Ogden
September/October Poetry Contest Winner: Good vs. Evil
Charles Dickens Chapter
Saint Mary's Hall, San Antonio, TX
Grace Ogden is currently a junior at Saint Mary's Hall in the Charles Dickens Chapter of the National English Honor Society. She has loved reading and writing since she was little and has written poems, short stories, essays, and even attempted to write novels when she was 8 (though they didn't get very far), and her love of English has grown with her throughout her high school career. She currently takes AP English Language and is looking forward to watching how her skills as a writer continue to improve and develop as she learns more about the intricacies of crafting rhetoric.
Read: "Blurred Opposites"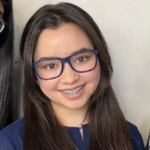 Shania Raimer
March/April Poetry Contest Winner: Writer's Choice
Veritas Chapter
St. Mary's Dominican High School, New Orleans, LA
Shania Raimer is a junior at St. Mary's Dominican High School and a member of its NEHS Veritas Chapter. Her favorite author is Tahereh Mafi, author of the Shatter Me series. In addition to Mafi, she also loves reading dystopian books by Victoria Aveyard and Leigh Bardugo. When writing her own works, Shania likes to write down any ideas that come to her so she can eventually go back and elaborate on what stands out. 
Read: "Thoughts and Prayers"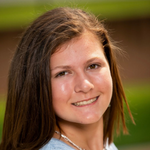 Lindsay Toothaker
March/April Poetry Contest Winner: Writer's Choice
Linganore High School Chapter
Linganore High School, Frederick, MD
Lindsay Toothaker is a senior at Linganore High School. She is involved in both NEHS and National Honor Society chapters at her school. She likes to write narrative short stories and arguments most, but poetry is a nice break and a good emotional outlet. Her favorite book genre is mystery, and she reads a lot of James Patterson's works as well as other crime novels in her free time.
Read: "A Penny for your Thoughts"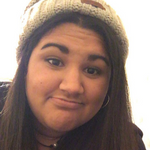 Nicole Vitale
December/January Poetry Contest Winner: Individual vs. Society
Sir Legion's Chapter
Oakleaf High School, Orange Park, FL
Nicole Vitale is a 12th grade NEHS student at Oakleaf High School. For as long as she can remember, she's always had a difficult time expressing herself into simple words. As a result, at a very young age, she found writing and journaling as a way to vent and express herself. Through her writing, she is able to freely express herself and gain a better sense of herself.
Read: "The Silent Killer"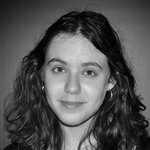 Leah Waessa
March/April Poetry Contest Winner: Writer's Choice
Active Voice Chapter
Livingston High School, Livingston, NJ
Leah Waessa is a junior at Livingston High School and she is proud to be a part of NEHS! She found her love of writing hand-in-hand with her passion for reading at an early age. Inspired by works by Jane Austen and feminist-centered books and films, Leah loves creating her own work as a form of commentary on her experience as a teenage girl in today's modern society.
Read: "Strained by the Pink Corsets of my Time"
Chapter Advisor Poets of the Year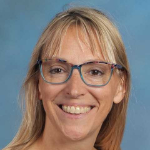 Maria Fischer
September/October Poetry Contest Winner: Connection and Separation
Joliet Catholic Academy English Honor Society Chapter, Advisor
Joliet Catholic Academy, Joliet, IL
Dr. Maria Fischer teaches English at Joliet Catholic Academy in Joliet, IL. She was featured on her school's broadcast channel WJCA for the workaholic trick of moderating not only the JCA NEHS chapter, but also the Accepting Cultural Diversity Club, the German Club, the American Sign Language Club, and the Future Teachers of America. She also reads a lot.
Read: "Outside Connection"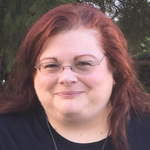 Audrey Nagel-Schoonmaker
September/October Poetry Contest Winner: Good vs. Evil
Cardinal Letter Society Chapter, Advisor
Antioch Community High School, Antioch, IL
Audrey Nagel-Schoonmaker is the Lead Advisor of the Cardinal Letter Society, Antioch Community High School's (ACHS) chapter of NEHS. She has been teaching for 25 years, 21 at ACHS, and is recently National Board certified. She is proudest of creating both the curriculum for her school's Creative Writing course, and initiating/creating the Creative Writing Advanced course after seeing a desire in her students for a place to further their love of writing—and to receive credit for it. Audrey loves dark, lyrical poetry such as Edgar Allen Poe's, and her favorite thing about writing poetry is the language play: finding just the right word, just the right rhythm, to express her ideas. She wants to foster a writers' community for all who enjoy the art form.
Read: "Vampire's Lament"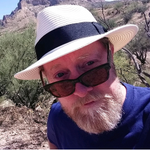 J. Scott Shields
December/January Poetry Contest Winner: Individual vs. Society
Black Hawks Chapter, Advisor
Williams Field High School, Gilbert, AZ
J. Scott Shields is a teacher, drummer, and poet who has been leading his English classes in their study of writing and literature for 25 years. He has spent the past decade at Williams Field High School in Gilbert, AZ, where is also the school's NEHS Black Hawks Chapter Advisor. When he is not teaching or playing music, he may be found exploring the trails and backroads of the Arizona wilderness.
Read: "Westward Ho"