December discomforts
Katie Kempff
"Individual vs. Society"
As the weak winter daylight collects itself into frigid winter afternoon,
my tights itch the backs of my thighs and
the underwire of my bra digs into
the soft skin between my first and second ribs.
My shoes are slightly too small and I can't wiggle my toes,
the seam of my tights making itself known every moment
by resting underneath the ball of my left foot.
The top of my skirt has made an indent across my stomach,
an angry red mark smiling from hip to hip.
It's hard to tell if the clothes I wear are the problem, or the body that wears them.
Sometimes I imagine it's both.
Sometimes I imagine existing as a woman means becoming comfortable with these discomforts.
That being a woman is comprised of bathroom gossip and
half-hearted smiles and uneven eyeliner and locker room meltdowns.
That becoming a woman means learning what my body can do for me,
attention turning to a cold hand pressed into the small of my back,
nails leaving half-moon indents behind.
The December wind blows straight through my sweater.
Goosebumps sprout along my spine,
a trail running over all of my discomfort.
Perhaps I won't become a woman today.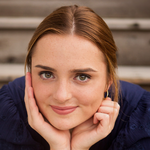 Katie Kempff is a senior from St. Charles, IL, and is a member of NEHS at St. Charles East High School. She is the Editor-in-chief of her school newspaper, and spends her free time reading, writing, or running track and field. She is inspired to write by many of her feminist idols, and her desire to see women earn the respect they deserve in the world of journalism.
---
Buckets and Matches
Alison Powers
"Individual vs. Society"
This is the debate.
You tell your side
I don't tell mine, I mediate
And I wait
I listen and society thinks it knows how
They hear and respond
Hearing words, not feelings, they're too proud
To admit they were wrong
You're raising your voice
Society doesn't accept that tone
Breathe and start over, or feel it's your choice
But this society, it doesn't condone
The behavior of truth
The courage of tears
Which fight to escape
And you fight to hold near
They see arguments coming before they begin
They see dark thoughts arise and emotions trickle in
Censor, censor, censor
We'll get calls from the parents
You'll lose your money
You'll be sent to your room
On the count of three
One, Two, …..
Censor, censor, censor
Or it all falls apart
Dishonesty and complacency
So similar at heart
Society throws buckets of water
At matches unlit
Censor and throw aimlessly
At what you did
Will do,
Would do,
Have done,
Might do,
Could do,
We can't risk uneasy, unkind,
So fragile and so confined
To be polite, to keep up with standards
So censor, censor, censor
Throw buckets of water
At a flame before it ignites
Until everything's soaked
Throwing aimlessly, shamelessly
Because what's right must be what society already knows
Throwing buckets of water
Before the match even lights
I'm a friend, a teacher, a parent, a daughter
So I'll watch the buckets of water fill up the house
And I'll wait for the look on your face when you falter
And realize that you're going to drown
Everyone's yelling and telling and they're still hurting
So why do we still think drowning is any better than burning?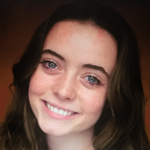 Alison Powers is a proud member of Newtown High School's chapter of the National English Honors Society, Nighthawks Catching Fire, due to her love of literature and the arts. A student at Sabrina's Encore Productions theatre program for ten years, and now a junior at NHS, Alison participates in her school's theatre program and has been cast as Urleen in the spring musical, Footloose. She's been passionate about reading since she was a child and read aloud for her younger sister's kindergarten class. She has always been a lover of books, writing, and poetry. Alison is a dedicated AP Lang student and enjoys participating in seminars and discussions about literature. Alison enjoys speaking to others through her writing and is thrilled to have the opportunity to share her work.
---
In The Heart of a Monster
Hanley Renney
"Individual vs. Society"
In the heart of a monster,
up through the gut, tracking
ridges like intestines, running on
gasoline and black oil along
dripping blood streets.
Where overpass shadows slit
the branching veins,
sluice run funneling down,
some giant machine, humming,
churning.
The city does not sleep.
Orion rising, choking on smoke,
translucent light washes transparent
souls, but not enough to scrub
suffocation, desperation,
packed in like rats.
Thousands of cells, eating
one another, consuming, devouring,
the boiling sea of bubbles and
noise, the shifty Tetris of the
gridlock, interlock, locked in—
Locked in.
Flocking, mocking, masses
to the square, screaming out,
but a crowd of broken pieces does not
make a whole, no escape in the
rolling, no relief from the lights.
And they're pushing, circling,
stalking reflections in neon,
green only in aluminum and thin
paper, paper—all that they are,
all that we are.
All that we are is alone.
To swim against the current
is futile, so let it drag you along,
lies of unity dance like sun water on
concrete, always just a little
further, always just out of reach.
Those transparent souls
will pray for some substance,
blood sucking leeches drinking
flat air, yet still convinced
it will keep them alive—
It will not keep you alive.
In the heart of a monster,
you will be eaten alive,
all roads are dead ends, lost
in circulation, system failure,
total breakdown, total war.
Total isolation, each man for
himself, part versus whole,
trickle down, shutting down,
falling down and down and
down.
If they all fall down, will you fall too?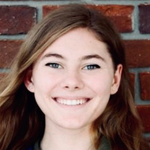 Hanley Renney is a junior at All Saints Academy in Winter Haven, FL, and a member of the Hemingway Chapter. Her passions include writing, the performing arts, literature, soccer, softball, and hunting. She is inspired by many authors, but her favorites include Neil Gaiman, John Green, and Kate Chopin. She has been writing creatively since she was three years old and plans to continue writing as a career.
---
The Silent Killer
Nicole Vitale
"Individual vs. Society"
Nobody knows where it comes from
But surely its presence is noted and acknowledged
Some may call it the green-eyed monster
Others may simply just call it jealousy
But I call it the Silent Killer.
The second I get an ounce of confidence or self-assuredness
The Silent Killer taps on my shoulder
She awakens something ugly inside
She points to others and reminds me of what I'm not
Makes me want to leave myself
I take one look around myself and all I see is what I should be
Prettier and Happier
One look online isn't any better
All I see are girls with gorgeous blonde locks and perfect bodies
Oh how I rather be anybody else
Leave the house and fake a smile
Don't let them see right through you she says
Like an annoying parrot on my shoulder, she follows me everywhere and criticizes
Since she's welcomed herself into my life, all I know is self-doubt, insecurity, and most of all . . .
Jealousy
Wish she would stop following me
Just maybe then I'll be happier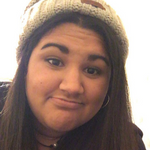 Nicole Vitale is a 12th grade NEHS student at Oakleaf High School. For as long as she can remember, she's always had a difficult time expressing herself into simple words. As a result, at a very young age, she found writing and journaling as a way to vent and express herself. Through her writing, she is able to freely express herself and gain a better sense of herself.
---
Stereotypical Black Girl
Alias Martinez-France
"Individual vs. Society"
What does it mean to be a black woman?
Where should I begin?
Born with a permanent mark from birth,
left constantly feeling uncomfortable in my skin.
Oh how my melanin set borders,
I never knew could exist,
like a weight on my shoulders,
constantly playing society's impressionist.
With a system called "code switching."
one I can't explain,
one young girls are learning,
to avoid being perceived as a pain.
Born with a heart of gold,
and overwhelming patience.
Soon turned stone cold,
from society's anticipation.
The melanin I possess,
brown as coffee,
and sweet as chocolate.
Constantly amazing the rest,
yet we're often forgotten.
I constantly feel inequality,
to answer your question.
I have to work twice as hard,
to pass on my message.
Being black and a woman
I'm already at a disadvantage,
but society views me as another demographic.
Constantly silenced and mistreated,
our beauty is often overlooked.
Being a black woman in society,
is harder than it looks.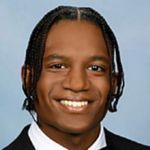 Alias Martinez-France is a senior at Saint Anthony's High School in Melville. Throughout his adolescence he's always had an affinity toward literature, often drawn to writers such as Maya Angelou and Tupac Shakur as they highlighted the beauty of Black people while also illustrating the resilience each of them possess through their literary pieces. Having four sisters of color and witnessing the injustices Black women face in society globally truly inspired him to write an ode to his sisters as they continue to navigate through life within today's society and to show others that there is more to women of color than what is at the surface. His community is his inspiration, so as they prosper and evolve he will continue to tell their story.
---
Immoralism
Mikhail Pyltsov
"Prejudice"
Immoralism is a prejudice,
Epitaph on person's benefice
Ascending to Schmitt's realism
Inveigling and wheedling him.
Life is dialectical,
Unlike ensuing spectacle.
Lensing on the essence
Reveals the evanescence.
Immoralism ascends to the high
Leaving no choice, thereby.
Absolute morality is clear nihilism
Through a muddy prism.
Thorough custody of sophism
Leads to delusion
As Zoller's illusion.
But life goes on
Even if you are gone
Thus, Camus was right
In his life sense sight.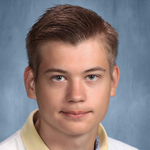 Mikhail Pyltsov is a  studying in a junior at Avon Lake High School and is a member of NEHS. He is very passionate about writing because he's been reading a lot since childhood. His favorite authors are Franz Kafka, Fyodor Dostoevsky, Nikolai Gogol, and others. His favorite poets are Osip Mandelstam, Joseph Brodsky, and Emily Dickinson. He enjoy's pieces of literature from different cultures and in different languages, as he personally admires multiculturalism. In addition, he knows French, English, Russian fluently. Also, he knows German and Ukrainian at the beginner level. He's lived in several places all over the globe and would like to share his experiences and perspectives through poetry.
---
Racing Time
Lila Schlissel
"Individual vs. Society"
A common path is carved
on a road suffocated
with the void of night
By a driver whose shoes
Now pinch toes
and sleeves
Don't reach wrists
I can step out of my
Nestling doll shell
The infant underneath
Recoiling from the cold
Are your running shoes laced?
Where street lights blur
In the puddles
On my face
Droplets from the sky
Pelting my reflection
Embraced by the sand
That rises around me
Swaddled by youth
Throat caught on a nail
Of adolescence
The starting gun fires
Scrambling from my perch
Nail torn through my neck
Shoes still too small
Sneakers laces flailing
Loose and free
Waiting to watch me tumble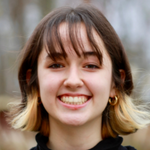 Lila Schlissel is a junior at Danbury High School, and two-year member of the Hatters Chapter of NEHS. Lila continues her passion for literature through the poetry club at DHS and school newspaper, and founded a book club to be able to connect with those sharing these passions. She also has her own English podcast and is writing a novel, in addition to playing softball, dancing competitively, and being a Girl Scout Ambassador. Lila's favorite works of literature are those that provoke thought, and her goal is to be able to channel this through her own writing, by portraying tensions and conflicts she experiences in her own life in an artistic manner.
---
A Beggar's Perdition
Rachel Kapllani
"Individual vs. Society"
I speak in riddled syllables
Sedated and blood escaping out of my mouth
The answers I get are ads through headphones
I'm waiting again
Falling through pavement to filthy tile
LED lights buzz-hiss-sting in my eyes
Flares in my corneas
Filth in the perception of me
Trumpeting pride in the natives
Time is of their essence
Stillness in the tourists
For what is time to a foreigner but arbitrary?
Nineteen degrees put me to sleep
Beetles eating my belly wake me up
Sometimes I wish the snow were a blanket
And I could sleep for a month
And when I wake up,
There'd be a pillow beneath my head
But there's no snow today
The world warms in spite of me
Ice melts into my eyes
Fire to flood
Brimstone to gum-speckled pavement
Let the moon form film upon my eyes
The exhaust flit in freckles on my misfortune
Maybe I took a wrong turn
Somewhere down a bygone road
Walked down the wrong street
Maybe five minutes lost their place when I arrived
Maybe they jumped back when I took my leave
Maybe I am "Paradise Lost"
But truly,
I never erred
The offense was never mine to give
I am a creature in purgatory before purgatory's time
As I sit on the curb
Of the diner on the block
As the waitress pours the coffee
And I wish to be let in.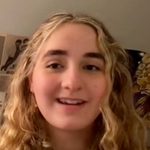 Rachel Kapllani is a junior and member of the Pax et Bonum Chapter of the National English Honor Society at Saint Anthony's High School. Her love for creative writing has been with her from a young age, and recently she has been honing her craft on research writing. Her inspiration for pieces comes sporadically, and oftentimes has no direct connection to the meaning of her writing, but rather offers opportunities for vivid, out-of-the-box imagery. Her favorite authors, as an avid consumer of all types of music, are primarily songwriters: Bob Dylan, John Oates, Daryl Hall, Paul Simon, Art Garfunkel, John Denver, Van Morrison, Robert Plant.
---
Observer in the Dark
Aamuktha Kottapalli
"Individual vs. Society"
I watch her pace
Before tucking herself in
The whites of her eyes light up the dark room
The dark used to scare her
Now it's her friend
The lights turn off
The expectations end
Constant headaches
No time to sleep, or eat, or talk
Tackling her workload, tackling her fears
Steeling her resolve, holding back tears
Everywhere she hears
Every post, video, article
Everything else she must do
Growing up in an age of information
With no filters
Trapped in twenty different worlds converging in her head
I watch on helplessly, watch her in distress
She turns to what's taking it all from her:
Internauts, another world away
She hangs on their words
For her validation
Every setback crushes her
But she brushes it from existence to pretend it never happened
At least on Instagram no one cares she's failing physics
I watch her pay
Nothing in this world is free
She pays the price for validation, for hate
For each emotion that ebbs in her veins
I watch in horror
Her cycle persists
She wants to break it
And yet she herself resists
Every ping is a call to her heart
The technology has broken her
But she'll waste away in-denial
Dark circles under bleary eyes, she falls asleep
Her phone clutched to her chest
If the blue light doesn't wake her
She'll make her way to dreamland
Where none of it exists
When she wakes up she'll check Snapchat
But for now, in her dreams
She's blissfully unperplexed
Content with vibrant visions existing only in her head
And finally
Her first unguarded smile of the day
Spreads across her face
Fills bright dreams with joy
In the dark of the night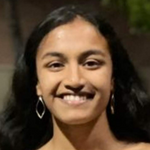 Aamuktha Kottapalli is a senior from Eastchester High School. She enjoys reading in her free-time, mostly YA fiction, and has began fostering a love for fiction-writing. The art of communication and the ways in which words take on different meanings for different people has always, and will ever cease to, fascinate her.
---
Hengchun Night
Hope Yang
"Individual vs. Society"
I clap to the rhythm—
erratic beating of knee-high drums
voice like a whistling arrow
puncturing the Hengchun night
you are not with the group, beaded headband and all
you stand back when they crowd the soccer ball
but you raise your chords to theirs, your hands with ours
I clap to the rhythm—
carrying them back before the sealed Old City Wall,
green tank at northern gate,
youth draining down to the city,
their blood in my veins
through the unpolluted night
you won't explain your brother's hospital visits
laugh when he runs out with fried fish for your neighbor
teach us words in the native tongue, but you forget
I clap to the rhythm—
back before speech betrayed what lay beneath,
identical skin and hair and iris,
a thousand Chinese characters lodged in the larynx.
I know about walls; every word another brick
but not this night
you wave at the blue truck rolling pass, say that's your dad
tug my hand and tell me when you get older you'll drive too—
down this village road. Preferably a race car
steeped into their song, ringing
welcome, welcome
past the Mudan Incident
welcome, welcome
peeling paint of a community center
welcome, welcome
giggling down a pitch black slope
you're only in fifth grade, and he in second
breeze by braying dogs, beer bottles. I lend you my flashlight
thinking all the way down: you are so brave, so brave
I leave through the growth—
bleary sun at my heels,
past the gates they stand behind.
I leave through the stark asphalt,
but I am still in the mountain,
beyond the eyes that don't know me,
over the soccer field and fresh paint
you give me your phone number and I write mine on your wrist
I lost the one hundred pacer pendant and grabbed one with a cross
laughed, then cried on the way home
in a deafening throb the drums stop.
come hands, stinging applause,
my voice released into the air,
and me, above all walls
Our Treasure
Hope Yang
"Individual vs. Society"
What anchors these souls wandering adrift?
Stand on a scale, our weight still rests unclear.
This flaunted gold mine past how we appear
may be the pyrite gleam of fleeting gift.
Are we to be laid out, say, "Let them sift—
put price tags on my deeds, flairs, and career"
to know our iridescent pearls are dear
through transient words held up by feet so swift?
If we are measured like machines what then
becomes of our humanity? As we
concurrently boast of our rights, "given,"
and live in words like "mediocrity,"
we brush off the voice beckoning to when
we knew we were more than the stones we see.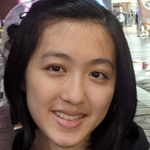 Hope Yang is a junior in NEHS attending Morrison Academy Kaohsiung. To her, writing serves as a way to process her ideas and emotions. Outside of working on the school literary magazine and newspaper, she especially loves writing poetry about her immediate impressions and experiences. She also draws inspiration for her works from art and nature. A writer that she looks up to is William Stafford, as his attitude of acceptance toward writing helps her get through her first drafts.
---
The Falling
Sydney Vazquez
"Prejudice"
I was eleven years old, when I started falling from grace
If Santa was a lie, how do I know God isn't?
"Have faith" they said, and I did
Faith that anxiety would creep in on the shoulders of doubt
Faith that I would see my skin peel and reveal my darkest thoughts in hell
Faith that I didn't have what it took to keep the purity of grace
Why do I look at her that way?
I asked myself that question at thirteen
If god creates all, then why am I so unlucky to have been created this way?
"Resist temptation" they demanded, so I did
Resisted the urge to tell her she's beautiful, in a way friends did not
Resisted the fantasies I'd have in class of us holding hands
Resisted the man that took advantage of my innocence
Why is he allowed to lust over me but I cannot love a girl?
I realized what he had done when I was sixteen
Even though he did it, why do I still feel dirty?
"Your shorts are too short" they declared, so I changed
I changed the length of my shorts
I changed the amount of makeup on my face
I changed the way I saw those in grace
They had always left me with more questions than answers
I was 18 years old when I decided to take control of my own life
I let my mind wonder without guilt
I love whoever I want without restraint
I decided I did nothing wrong and I wear what I want
My fall from grace
has become my fall into freedom
~ falling isn't always bad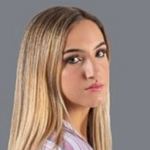 Sydney Vazquez goes to a high school of the arts called Somerset Arts Conservatory. She is a senior in high school who is ecstatic to have so many opportunities to express herself through the art of writing. Sydney has been journaling for as long as she could remember, and those very journals know more about her than anyone else. She is drawn to the beauty of being alone with your thoughts and letting them run wild, and urges everyone to do the same and see what they learn about themselves. Eventually, the isolated thoughts in her journal took the form of poetry and short stories that revealed who she was to herself. These journals taught her more about life than anything else, they raised her.
---
Frosted Glass
Pearl Chia
"Individual vs. Society"
Sitting behind the frosted glass door of the shower
I draw my knees up to my chest
eyes already
dripping
liquid
pain
in streams so constant I fool myself into thinking is must be my showerhead drowning me
and yet
only silence greets my expecting ears.
Shivers wrack my body in bursting heaves
so strong that I fool myself into thinking is from the cold water
and yet
only silence greets my expecting ears.
My throat dries up
my voice becomes scratchy
my arms streak with reddening skin
but this isn't my doing
I tell myself
despite the crescent moon indents in my forearms
mirroring the shape of my nails.
This isn't my doing.
It Is
the hot water scorching my skin to this red tint
and yet
only silence greets my expecting ears.
How pathetic it is
that the only time I have
alone,
the only time in which I am truly and finally
alone,
where I am free of peering eyes
poking, prodding, jabbing at me
I spend in a balled up figure
creating a shower of my own.
Hidden behind this
frosted glass that shields me
this fragmented-looking glass that blurs out the world for me.
Looking through the glass,
everything seems
nicer.
The edges are blurred,
The blows are softened,
The spikes are rounded,
The world is
friendlier.
Past this door,
when I must finally let the inferno I have created escape this tiny enclosure,
when I must dry the wetness on my face
and trick myself into thinking they were droplets from the shower all along,
when the door must be pushed open—
what lies outside will regain its barbs,
what lies outside will no longer be blurred.
For what we are told are lies.
Society will not accept us in our true forms.
We must disguise and dress up,
We must camouflage our emotions.
Lest,
of course,
you don't mind the taunts of
"crybaby"
"emotional wreck"
Lest,
of course,
you don't mind having your emotions invalidated.
Yet I am not so strong
Not yet,
at least.
My short 15 years have not yet hardened me against these insults
these barbs I prefer to soften into rounded edges
hidden behind my frosted glass.
And so this frosted glass continues to shield me from the world.
This frosted glass allows me solitude,
safety, security, acceptance.
This frosted glass separates me from the society whose only good doing is having driven me to my discovery that frosted glass beautifies even the sharpest of images.
This frosted glass separates me from the society in which even my loudest screams
would trickle down to silence
if they were to meet the expecting
deaf.
ears.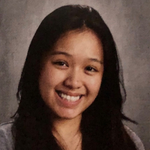 Pearl Chia is a sophomore attending Danbury High School in Connecticut. She is a newly inducted 2021-22 member of the National English Honor Society. Pearl's passion for literature stems from her childhood that she spent surrounded by books. With classics such as Harry Potter and Percy Jackson to thank for beginning her interest in reading, a few of her current favorite authors include John Green, Leigh Bardugo, and Shelby Mahurin.
---
Westward Ho
J. Scott Shields
"Individual vs. Society"
The bearded sage
leading a lecture tour
through the Santa Fe
Museum of Art
stood dressed-up
in colorful cowboy garb
with his snakeskin boots
and shiny belt buckle.
He spoke with conviction
about horses and mesas
or the challenges mimicking
such changeable light.
Yet his tongue betrayed
an Ivy League legacy
and a pedigree rooted
in east coast plazas.
Meanwhile a security guard
in the neighboring room
with his dark skin
and silver badge
stood in stony silence
as the rambling docent
butchered the names of
his tribe's sacred kachinas.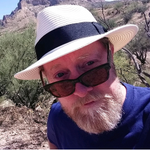 J. Scott Shields is a teacher, drummer, and poet who has been leading his English classes in their study of writing and literature for 25 years. He has spent the past decade at Williams Field High School in Gilbert, AZ, where is also the school's NEHS Black Hawks Chapter Advisor. When he is not teaching or playing music, he may be found exploring the trails and backroads of the Arizona wilderness.
---
Lepidopterist
Audrey Nagel-Schoonmaker
"Individual vs. Society"

A colleague comments as students
file past us into Creative Writing class,
"You really get all the weird ones,"
watching the parade of pale skin
and peculiarly pigmented hair
of frayed flannels and grubby hoodies
and thick glasses and too-short jeans.
She's right, of course.
The odd flock to me like
butterflies to nectar,
like moths to flame.
A Grey Moth—flannel, hoodie, jeans,
even threadbare sneakers all monochrome—
sits alone in a corner, focused on her phone.
A Monarch, hair striped black and brilliant orange,
puts on his makeup in the front row,
powder brush poised between two fingers like a pen.
A Black Witch, hiding smokey eyes
beneath overgrown ebony bangs,
taps shiny black talons against the desk.
A Swallowtail, blond with blue tips,
chatters incessantly about anime to a Polyphemus
with thick round lenses perched upon his nose.
And there is the metamorphosing pupa near my desk,
still stuck in a chrysalis,
starting the semester as "she" and now
thinking about "they" as an option,
still unsure of the final transformation.
These are neither eclipse nor swarm, as each is unique.
They become something else here:
a cohesive collective,
an aggregation of differences
all drawn in by the same desire.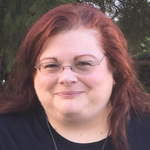 Audrey Nagel-Schoonmaker is the Lead Advisor of the Cardinal Letter Society, Antioch Community High School's (ACHS) chapter of NEHS. She has been teaching for 27 years, 23 at ACHS, and is National Board certified. She is proudest of creating both the curriculum for her school's Creative Writing course, and initiating/creating the Creative Writing Advanced course after seeing a desire in her students for a place to further their love of writing—and to receive credit for it. Audrey loves dark, lyrical poetry such as Edgar Allen Poe's, and her favorite thing about writing poetry is the language play: finding just the right word, just the right rhythm, to express her ideas. She wants to foster a writers' community for all who enjoy the art form.