How do you find out about new books? Perhaps through word-of-mouth recommendations from friends and colleagues or the "new books" section at your local bookstore. There are, though, a growing number of literary podcasts available on different platforms that can also give you an insight into the literary world and books to add to your To Be Read list.
The sheer volume of different content and presenting styles means that no blog will ever do justice to all the wonderful podcasts available, but here are a few of my favorites.
Literary Friction
Publication Frequency: Monthly
Listen Now
Literary agent Carrie and academic (and soon to be published author) Octavia invite an author to discuss their work and the themes that emanate from it. Recent episodes have focused on topics as varied as books about books, East Side voices, satire, and graphic novels. The discussion is always profound and thought-provoking—and there are book suggestions and usually some music, too!
The Penguin Podcast
Publication Frequency: Fortnightly
Listen Now
This biweekly podcast features interviews with the diverse authors published by Penguin Random House. Each author is interviewed about their work and brings into the studio a selection of objects that have inspired them to focus the discussion. Previous interviewees have included novelist Ian McEwan, poet Michael Rosen, food writer and actor Stanley Tucci, and activist Benjamin Zephaniah.
The London Review of Books Podcast
Publication Frequency: weekly
Listen Now
This podcast takes its topics from the pages of the highly renowned London Review of Books (you know you've made it when you're in the LRB). The LRB podcast includes a range of reviews and discussions of literary topics that are so specific that they don't appear anywhere else. Recent episodes have looked at climate, politics, and procreation; the limitations and successes of Roald Dahl; and researching Stalin's purges in the Soviet Union.
The podcast also includes a series of close readings of texts from all genres and historical periods, most recently T. S. Eliot's The Wasteland. An additional highlight is the annual reading of Alan Bennett's diary (Alan Bennett is most famous for writing The History Boys).
BBC Open Book
Publication Frequency: weekly
Listen Now
Open Book invites famous and less well-known authors to discuss their latest works and the inspiration behind them. The most recent interviewee was Bret Easton Ellis, author of American Psycho, who discusses his latest semi-autobiographical work The Shards. Previous guests have included Cormac McCarthy (author of The Road) and Maggie O'Farrell (author of Hamnet). If you're looking for an in-depth interview and discussion of new books, this is the podcast for you.
BBC A Good Read
Publication Frequency: weekly
Listen Now
This podcast invites two celebrities, literary critics and writers to discuss their favorite books with presenter Harriett Gilbert. A Good Read is a gentle meander through the literary world, two books at a time. The interesting perspectives provided by each guest about both chosen texts gives the listener a well-rounded review of each text and different opinions as to its content and literary worth.
Is your favorite literary podcast listed here? If not, send in your recommendation to submit@nehsmuseletter.us or tag us on social media (@EnglishMatters on Instagram or @NEHSXpress on Twitter).
---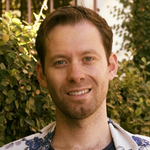 Chris Lockwood
NEHS Director
---
National English Honor Society
The National English Honor Society (NEHS), founded and sponsored by Sigma Tau Delta, is the only international organization exclusively for secondary students and faculty who, in the field of English, merit special note for past and current accomplishments. Individual secondary schools are invited to petition for a local chapter, through which individuals may be inducted into Society membership. Immediate benefits of affiliation include academic recognition, scholarship and award eligibility, and opportunities for networking with others who share enthusiasm for, and accomplishment in, the language arts.
America's first honor society was founded in 1776, but high school students didn't have access to such organizations for another 150 years. Since then, high school honor societies have been developed in leadership, drama, journalism, French, Spanish, mathematics, the sciences, and in various other fields, but not in English. In 2005, National English Honor Society launched and has been growing steadily since, becoming one of the largest academic societies for secondary schools.
As Joyce Carol Oates writes, "This is the time for which we have been waiting." Or perhaps it was Shakespeare: "Now is the winter of our discontent made glorious summer . . ." we celebrate English studies through NEHS.
National English Honor Society accepts submissions to our blog, NEHS Museletter, from all membership categories (students, Advisors, and alumni). If you are interested in submitting a blog, please read the Suggested Guidelines on our website. Email any questions and all submissions to: submit@nehsmuseletter.us.
---
More from NEHSXpress: February 28, 2023
Outstanding Chapter and Advisor Awards
Chapter Spotlight
Advisor Grants
Common Reader Survey