Latin American readers dip into very few books every year. Lectupedia calculates that the average Latin American reads just two books each year, in comparison with US and Canadian readers who get through twelve and seventeen, respectively.
Why is this? Is it a lack of bookstores? High prices? A limited range of literature available?

Certainly, low-levels of reading limit publishers willingness to invest in huge print runs of new and classic texts, essentially pushing the cost per book higher and higher over time. My experience in Latin America is that, aside from independent publishers working with new writers and limited runs of fiction and poetry, many publishing houses tend to focus on celebrity biographies and self-help texts, which are guaranteed sellers. All this contributes to high-quality literature often being hard to find and expensive to purchase.
However, a lack of bookstores there is not. In fact, there are many, many specialist book stores popping up all over cities in Latin America. San Cristobal de las Casas in Chiapas, Mexico (population 215,000) has at least thirteen different shops, some generic but others specialized in feminist literature, history of art, and local and international history. Buenos Aires, in Argentina, has over 700 registered book stores for its 15 million citizens. It has one of the highest densities of book stores, per capita, of any city in the world. The El Ateneo Grand Splendid bookshop has been regularly voted the most beautiful book store in the world. It also has a wonderfully eclectic collection, making a wide variety of texts available to those who want them.
Yes, Latin American book lovers regularly suffer from high prices and limited variety, but the way for this to change is simply for people to keep reading: more reading means more texts published and lower prices over time. Essentially, we, in Latin America, need to bite the bullet, buy the texts that are available and hope that our many wonderful bookstores will be able to provide more affordable books to a wider range of readers in the future.
---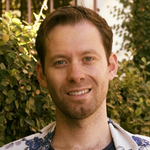 Chris Lockwood
NEHS Director
---
National English Honor Society
The National English Honor Society (NEHS), founded and sponsored by Sigma Tau Delta, is the only international organization exclusively for secondary students and faculty who, in the field of English, merit special note for past and current accomplishments. Individual secondary schools are invited to petition for a local chapter, through which individuals may be inducted into Society membership. Immediate benefits of affiliation include academic recognition, scholarship and award eligibility, and opportunities for networking with others who share enthusiasm for, and accomplishment in, the language arts.
America's first honor society was founded in 1776, but high school students didn't have access to such organizations for another 150 years. Since then, high school honor societies have been developed in leadership, drama, journalism, French, Spanish, mathematics, the sciences, and in various other fields, but not in English. In 2005, National English Honor Society launched and has been growing steadily since, becoming one of the largest academic societies for secondary schools.
As Joyce Carol Oates writes, "This is the time for which we have been waiting." Or perhaps it was Shakespeare: "Now is the winter of our discontent made glorious summer . . ." we celebrate English studies through NEHS.
National English Honor Society accepts submissions to our blog, NEHS Museletter, from all membership categories (students, Advisors, and alumni). If you are interested in submitting a blog, please read the Suggested Guidelines on our website. Email any questions and all submissions to: submit@nehsmuseletter.us.
---
More from NEHSXpress: January 17, 2022
Common Reader Suggestions for 2023-2024
NEHS Scholarships Submissions Closed
Replacement Certificate Charge
Prepare for the African American Read-In 2023