The NEHS Chapter Spotlight project shares examples of outstanding literacy work being undertaken by chapters around the world. Categories for submission are Chapter Innovation, Academic Focus, and Community Engagement. In this edition, Ameena Babtunde, the VP for Publicity of the Society of the Red Masquerade Chapter at Livonia Churchill High School in Livonia, MI, shares details about their website created to feature member writing and share it with the community. Submissions for Chapter Spotlight will be open April 10 – 24, 2023.
At The Society of the Red Masquerade, Churchill's chapter of NEHS, we are constantly looking for new ways to highlight the connection between an artist and their literary endeavors. In hopes of supporting and encouraging each talented chapter member, we developed a website that applauds their continued craftsmanship. Rachel Himelhoch, the first VP of publicity, says "I created the website because we wanted a place to show off our members' work and a blog seemed like the best way to do it because it is versatile, allowing us to efficiently display both long and short pieces of creative writing."
Moreover, our website, The Society of the Red Masquerade, connects the Livonia chapter to the outside world by sharing our achievements as a community. Through posts that showcase society events, works of scholarly merit, and artwork, we are able to earnestly communicate each of our unique experiences and values. One such example of this work is the collection of creative and academic writing that is posted throughout each school year that highlights the individual and collective work of the chapter members. Adviser, David Hebestreit, says that "the website allows us to showcase the inner doings of the chapter, like the yearly plate awards, which is a cool informal ceremony in which E-Board members decorate paper plates and award them to chapter members who have done something worth recognizing."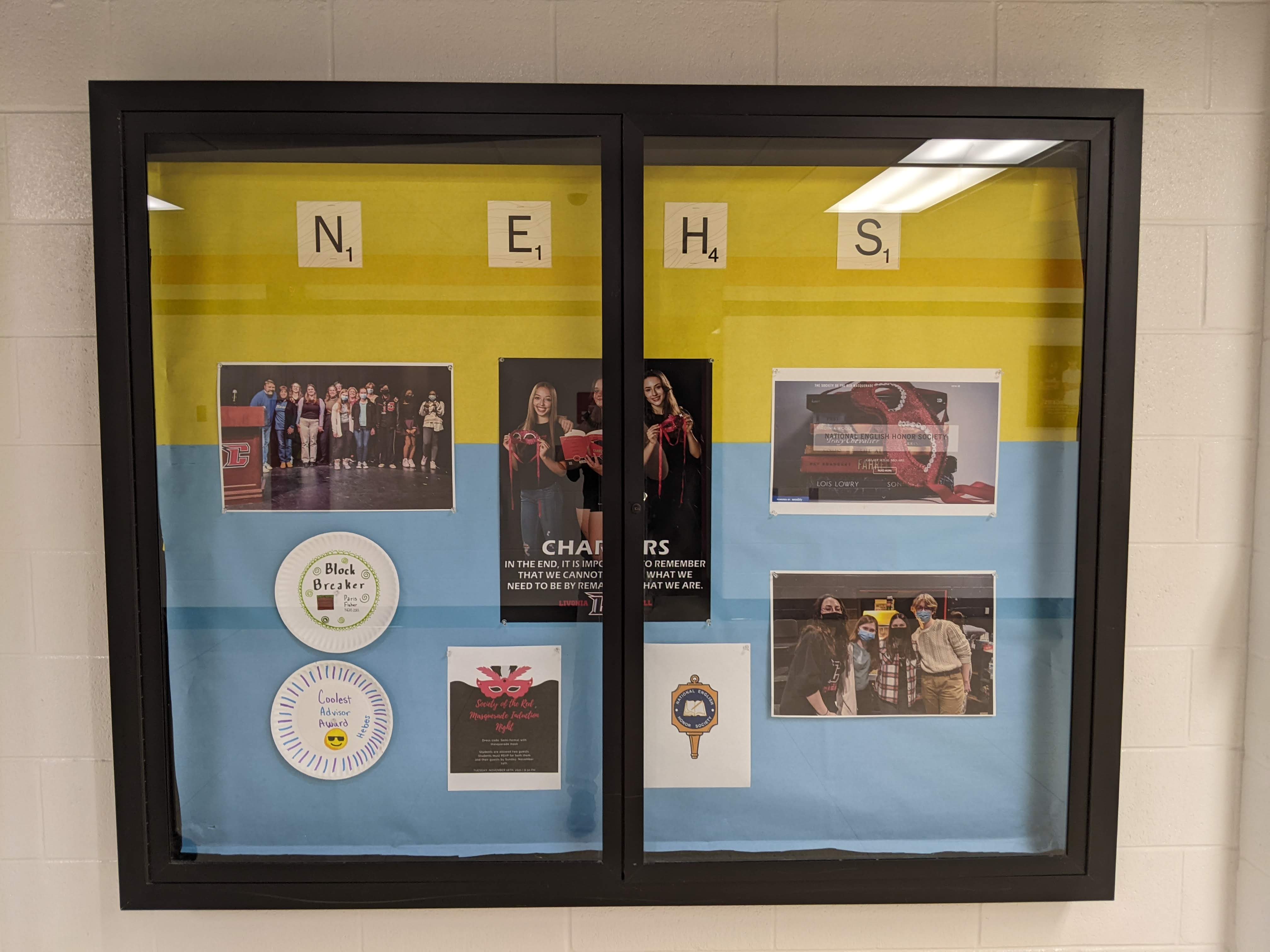 Current VP of publicity, Ameena Babtunde states, "The website allows us to support and encourage NEHS membership near and far by showcasing our talents as a collective." With this website, we wish to inspire fellow creators using the voices our community may not necessarily always hear. "Gelast sceal mid are" is Old English for duty goes with honor and we believe it is our duty to uplift art and artists, both in and out of NEHS.
---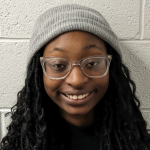 Ameena Babtunde
Chapter Spotlight Recipient, 2022
Society of the Red Masquerade Chapter, VP for Publicity
Livonia Churchill High School, Livonia, MI
---
Chapter Spotlights
NEHS encourages chapters to participate in the Chapter Spotlight opportunity, sharing outstanding literacy work being done at the chapter level across the society. Chapters are asked to send information and documentation in any of the categories listed below. The NEHS Advisory Council will select the best of the submissions as "spotlight" chapters that will be recognized through NEHS social media outlets and the NEHS Museletter blog; selected chapters will receive a $50 award and a certificate.
All chapters submitting documentation of their excellent work automatically become eligible for the Outstanding Chapter Award presented in the spring. Chapters are limited to three submissions in a year, and each submission should be from a different category. Chapters must submit evidence of their work by attaching documents, including pictures and/or videos, to the submission form. Submissions may only be made during designated periods throughout the year (see schedule below). Only active chapters may send submissions; inactive or suspended chapters must become current with fee payments and members enrollments before submitting projects. Members of the NEHS Advisory Council will review submissions and select the "spotlight" chapters.
Categories
1. Chapter Innovation
The Chapter Innovation category is challenging because it asks that a chapter work to implement a minimum of two (2) new ideas each year. This can be
launching a new idea the chapter attempts for the first time OR
revising an old idea to improve participation, effectiveness, or viability of the idea.
2. Academic Focus
A chapter works to establish or maintain a long-range project like a school writing center. Year one might be focused on setting up the center, stocking it with reference books and technology. Year two would then be marked by NEHS members tutoring, interviewing teachers about their written assignments to help students more effectively, etc.
3. Community Engagement
The purpose of this category is to demonstrate the NEHS chapter is focused on promoting life-long learning and the celebration of reading, writing, film, and the arts in the community.
Application Dates
Applications for the spring 2023 Chapter Spotlight cycle will be accepted April 10 through April 24, with acceptances announced May 11.
Learn more about contributing a Chapter Spotlight!
Past Chapter Spotlights
Heritage High School
Bear Creek High School
Best-Shirey-Little Chapter
---
More from NEHSXpress: April 18, 2023
2023 NEHS Scholarship Winners
Evaluator Search
Chapter Annual Report
Chapter Project Grants
Outstanding Chapter and Advisor Awards
Advisor Grants