The NEHS Chapter Spotlight project shares examples of outstanding literacy work being undertaken by chapters around the world. Categories for submission are Chapter Innovation, Academic Focus, and Community Engagement. In this edition, student members of the Best-Shirey-Little Chapter at Sullivan High School in Sullivan, IL, share details of their Community Engagement activities through their wonderful Little Free Library, Santa letters, Pen pals, and School Library projects.
In our NEHS chapter at Sullivan High School, we participate in many activities to keep our members active and uphold the standards of the National English Honor Society:
Little Free Library
One of the tasks we take on with great pride is our Little Free Library. The Little Free Library sits in our town square with 24-hour accessibility to books and general necessities. When stock is low, a member of the Little Free Library committee goes and restocks supplies, and we collect the goods and books to stock in the library. This is a great need and asset to our community.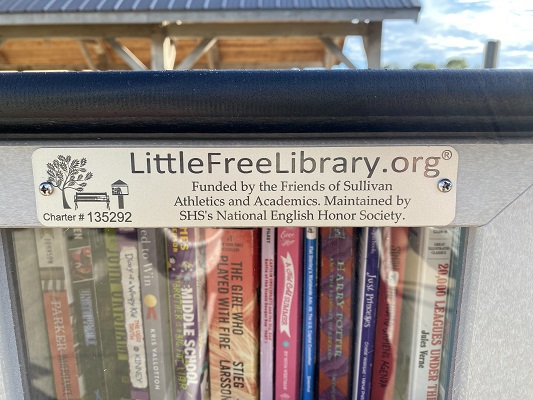 Santa Letters
One of the seasonal activities our members participate in is letters to Santa. This is a two-week project that has our members write response letters to elementary-aged students' letters to Santa.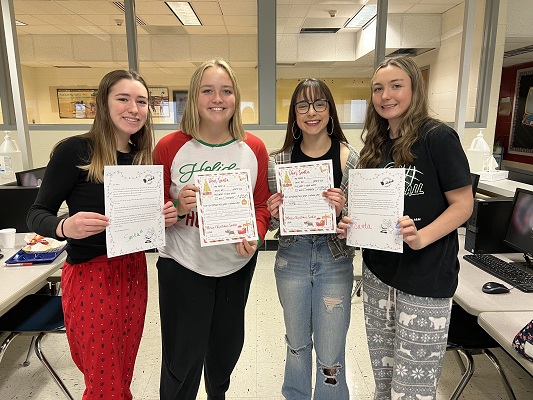 Pen Pals
Along with letter writing, pen pals are also a fun and exciting way for our members to gain a relationship over the course of five months with an elementary student. Every other week our members correspond with one of the students from the elementary school, and then in May there is a meet and greet with the pen pals.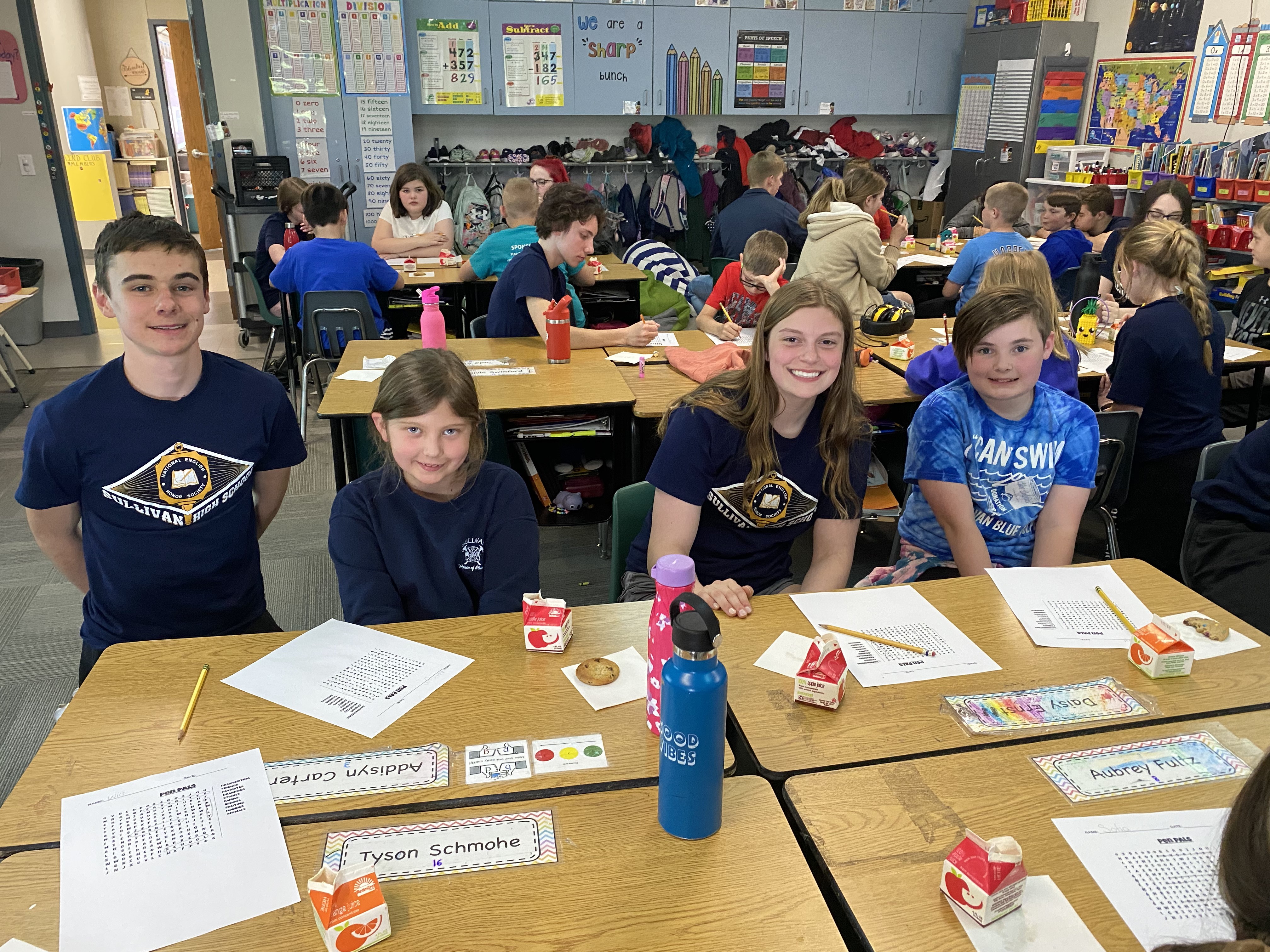 School Library
This is an annual visit to Barnes & Noble bookstore where our members are placed in groups and given a budget to purchase library books for our high school and middle school library. Students consider reading level, age appropriateness, and genre. We end our shopping with a meal at Olive Garden, which is loved by all.
Chapter Spotlight submissions in any category can be made via AwardSpring until January 9, 2023. Read more about submission and eligibility guidelines.
---
More from NEHSXpress: January 5, 2022
2023 Scholarship Window Closing Soon
December/January Flash Fiction Contest
Common Reader Suggestions for 2023-2024
Introducing the New NEHS Director: Chris Lockwood