The NEHS Chapter Spotlight project shares examples of outstanding literacy work being undertaken by chapters around the world. Categories for submission are Chapter Innovation, Academic Focus, and Community Engagement. In this edition, Mia Callahan, the Public Relation Officer of the League of Extraordinary Generals Chapter at Heritage High School in Ringgold, GA, shares details about their holiday literacy event. Submissions for Chapter Spotlight will be open April 10 – 24, 2023.
Holiday magic came to life with League of Extraordinary Generals Chapter's Books with Santa event. This free event was hosted by our Chapter Sponsors and run by NEHS students to promote literacy and culminate the Christmas spirit. We hope to continue this free event in the coming years with increased community outreach and more free books for kids.
At the event, children were greeted by NEHS members dressed as Santa, Mrs. Claus, and elves. After each child spoke to the North Pole couple, an elf presented them with a goody bag of crafts and bookmarks. The next stop was an overflowing table where children could pick a book for themselves and one for a friend. The kids were very excited to choose a book to take home, but they had the most fun choosing one to give as a gift. After many minutes of agonizing over the choices, their books were wrapped by our elves. As the children made their way through the library, there were Heritage High School (HHS) students reading their favorite Christmas books, designing bookmarks, and helping the kids write a letter to Santa. HHS students would read to kids aloud, they could make crafts, design bookmarks, and write a letter to Santa. At their last stop, children made snowmen from powdered donuts and decorated them with candies. After all the activities, the children were hungry, so they had a snack of milk and cookies. "The excitement on the children's faces brought me back to when I was younger getting excited for Christmas," Grace England, an NEHS student said. "This is the cutest thing I've ever done," responded our NEHS President Madison Lankford in the adornment of the children.
Our Christmas characters were played by NEHS students themselves, bringing a unique experience to both the students and the children. Our NEHS student Mark Harris, who played Santa, remarked that "One boy looked so scared to see me at first, but when I started asking him what he wanted for Christmas, he could not stop touching my hand in awe." Being able to interact with these children directly and offer them gifts allowed the students in our society to reconnect with their own childhood and serve their community directly. We hold newfound anticipation for Books With Santa next year.
---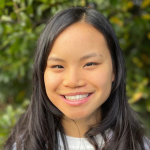 Mia Callahan
Chapter Spotlight Recipient, 2022
League of Extraordinary Generals Chapter, Public Relation Officer
Heritage High School, Ringgold, GA
---
Chapter Spotlights
NEHS encourages chapters to participate in the Chapter Spotlight opportunity, sharing outstanding literacy work being done at the chapter level across the society. Chapters are asked to send information and documentation in any of the categories listed below. The NEHS Advisory Council will select the best of the submissions as "spotlight" chapters that will be recognized through NEHS social media outlets and the NEHS Museletter blog; selected chapters will receive a $50 award and a certificate.
All chapters submitting documentation of their excellent work automatically become eligible for the Outstanding Chapter Award presented in the spring. Chapters are limited to three submissions in a year, and each submission should be from a different category. Chapters must submit evidence of their work by attaching documents, including pictures and/or videos, to the submission form. Submissions may only be made during designated periods throughout the year (see schedule below). Only active chapters may send submissions; inactive or suspended chapters must become current with fee payments and members enrollments before submitting projects. Members of the NEHS Advisory Council will review submissions and select the "spotlight" chapters.
Categories
1. Chapter Innovation
The Chapter Innovation category is challenging because it asks that a chapter work to implement a minimum of two (2) new ideas each year. This can be
launching a new idea the chapter attempts for the first time OR
revising an old idea to improve participation, effectiveness, or viability of the idea.
2. Academic Focus
A chapter works to establish or maintain a long-range project like a school writing center. Year one might be focused on setting up the center, stocking it with reference books and technology. Year two would then be marked by NEHS members tutoring, interviewing teachers about their written assignments to help students more effectively, etc.
3. Community Engagement
The purpose of this category is to demonstrate the NEHS chapter is focused on promoting life-long learning and the celebration of reading, writing, film, and the arts in the community.
Application Dates
Applications for the spring 2023 Chapter Spotlight cycle will be accepted April 10 through April 24, with acceptances announced May 11.
Learn more about contributing a Chapter Spotlight!
Past Chapter Spotlights