At the Opening Ceremonies of Vanderbilt Summer Academy, we were introduced to three words that would guide our experiences during the three-week intensive academic program: People, Presence, and Perseverance. Throughout the three weeks spent in my Novel Writing class, I met some of the most amazing people, became acclimated to dorm life, wrote and outlined my novel, and created and presented a novel pitch—experiences and memories I would not have had without the National English Honor Society's Junior Summer Study Stipend award.
1. People
The first and most prominent word that guided my Vanderbilt Summer Academy experience was people. The interests and lives of my classmates were incredibly diverse. Each day, we spent a significant amount of time outlining and writing our novels. Throughout the course of the program we also completed three rounds of peer edits. My professor paired us based on factors like writing style, narration, and character development. Through these peer edits, I learned more about my personal writing style and was able to further develop my narration and characters. We also spent a considerable amount of time in small groups discussing the writing process during our themed days, such as Character Day, Dialogue Day, Setting Day, and Plot Day. Each class was an opportunity to learn and thrive in an academic environment and our professor and teacher's assistant worked exceptionally hard to encourage us to step outside of our comfort zone and learn more about ourselves and our writing style.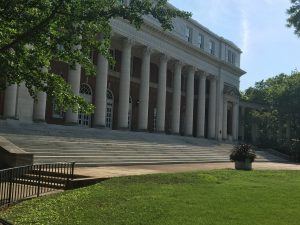 Part of our Professionalism Unit devoted class time to discussing the practical side of writing as a career and included experienced authors as guest speakers. As a part of this unit, we learned how to write a query letter and an elevator pitch, how to be recognized by an agent, and the step-by-step process of becoming a published author. On the last day of class, we presented our novel pitches, which gave us the opportunity to collect constructive feedback from classmates regarding our pitch style and novel outline.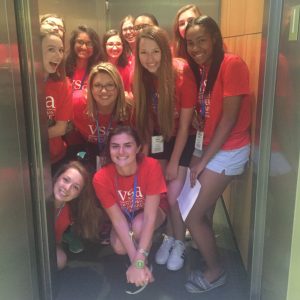 Outside of class, we were structured into "proctor groups," small residential groups led by a college student that provided a sense of community and family similar to college dorm life. My proctor group, twelve of the most supportive and kind girls I have ever met, was certainly one of the highlights of my Vanderbilt Summer Academy experience. My proctor leader, Bianca, was always available for guidance, advice, and laughter during free time.
I will remain lifelong friends with the people I met during Vanderbilt Summer Academy. While we are spread across the country, we have shared experiences and created memories I will carry with me forever.
2. Presence
The second word to guide my experience was presence, a concept introduced to remind us to live in the moment and not through our phone screens. However, the term grew to inspire me to stay present and active in my writing. In our class we were introduced to our "Censors," the name of our inner critics. Class time was spent trying to counteract our Censors in order to reach full creative reign of our writing styles. Every morning we spent 20 minutes writing our stream of consciousness, an exercise meant to deplete our brains of negativity while encouraging more intentional writing. I feel that presence was most applicable to my class time because it encouraged me to consciously recognize themes and tropes in my work, to appreciate valuable class contributions, and to understand the worth of each memory and experience.
3. Perseverance
Throughout my 19 days at Vanderbilt, I probably applied the term perseverance most often pertaining to my comfort zone. My professor encouraged me to break down barriers I had created within my writing style. As someone who loves writing in first person, it was a difficult but ultimately rewarding decision to explore different perspectives in my novel. After working on an exercise completed in second person, I decided to write the entirety of my prologue from that perspective. This decision ultimately developed a theme that hopefully is enticing and interesting to my readers.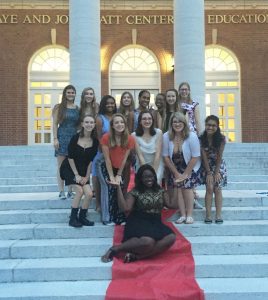 During these three weeks I developed as a writer, a friend, and a human being, and all I can say is thank you! Thank you to the friends I made. Thank you to Bianca and my proctor group. Thank you to my wonderful professor and teacher's assistant. And thank you to the National English Honor Society for enabling me to pursue this life-changing opportunity. I will be starting an education major at Vanderbilt University in Nashville, TN, in the fall and I owe a large portion of that to NEHS. The Junior Summer Study Stipend allowed me to further explore the campus and learn about the wonderful programs there.
2017 Junior Summer Study Stipend
The Junior Summer Study Stipend is presented to members of National English Honor Society (NEHS) who are high school juniors, rising to the senior class in the fall of 2017. This award is intended to support students who have been selected for or who will be attending a summer learning program that is related to English studies in a direct way. Up to two awards for $750 will be offered each year.
Submissions will be accepted through Monday, May 1, 11:59 p.m. Central Daylight Time (CDT).
Junior Study Stipend Submission Criteria and Details
---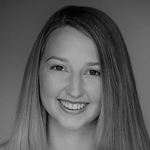 Olivia Horne
2016 Junior Summer Study Stipend Recipient
Cyber Scholar Chapter
Florida Virtual School, Orlando, FL