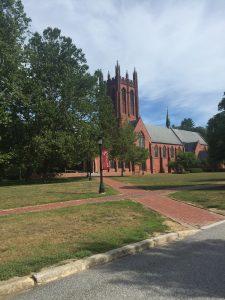 I began my summer at the St. Paul's Advanced Studies Program (ASP), Concord, NH, with one goal: to do something that challenged or scared me every day. I, like many of my peers, fall into routines. I tend to gravitate toward the same groups of people, sports, and clubs at my high school. This summer, I promised myself I would take advantage of every opportunity that came my way during this five-week-long junior summer study program, and to be bolder than I had ever been before.
No two days were alike at St. Paul's. A typical day included breakfast at seven, a non-denominational chapel service at eight, and then classes from eight-thirty to one. Following class, we would attend lunch and then have some free time until recreation at three, and then we ended our night with study hours from seven to ten. Although that was the basic structure, the variety that took place within that structure is what made the experience truly unique. Chapel was thought-provoking and fun, with a different presenter and theme every day. The topics discussed ranged from self-improvement to broadening your world view to happiness, and every day I learned a valuable lesson. Class was broken into 3 blocks, each about an hour long. We alternated every other day between 3 blocks of our major course and 2 blocks of our major course with one block of Writing Workshop.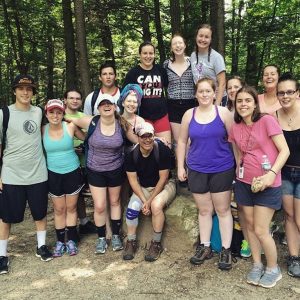 Writing Workshop was an interesting and beneficial experience. It gave me a great opportunity to receive feedback on my work from my peers, specifically on my college essay. We discussed writing tools and techniques that made essays successful, and had nightly reading assignments that supplemented in-class discussions.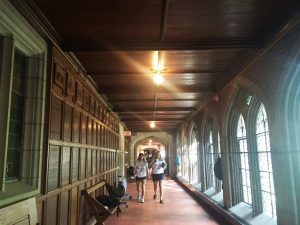 My Forbidden Fictions course was unlike any classroom experience I have ever had. We read challenging texts and had very involved classroom discussions. Classes began with a reflection of discussion points we had thought of independently during our reading from the previous night, and these ideas were what fueled discussions on the text that could last three to four hours. The thought-provoking conversations I was immersed in were not exclusive to just a few members of the class—everyone had a say. For example, even during our heated debate in our Lolita unit about whether or not Humbert Humbert was capable of loving Dolores Haze, no one was disrespectful when they did not agree. We went back and forth for hours with textual evidence to support our opinions, and through this civil, in-depth debate everyone gained a deeper understanding of all of the components of the text. I took away from this class a newfound confidence in sharing my opinion, and our engaging conversations reminded me why I love literature so much.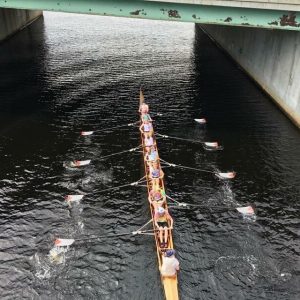 This summer I was presented with at least one opportunity to try something new every day. Whether it was rowing for the first time, talking to a new peer, making a bold statement in a class discussion, or going to any number of various evening events, I was never bored. I tried talking to as many people as I could, and it did not take long to realize how amazingly diverse and accepting the community was. People from all different backgrounds chose to spend their summer at ASP for one purpose: to learn solely for the sake of learning.
The students who attended ASP were wildly passionate about everything they did, and many, like me, wanted to be completely invested in the experience. During a conversation in the dining hall one night, for example, the point was brought up that unlike our normal high schools, everyone at Saint Paul's wanted to dive headfirst into every opportunity that came their way during their time here. You never had to ask if someone was going to a Diversity Alliance meeting, an Open Mic night, or the infamous student-alumni soccer game—the answer was always yes. The community at ASP is one that facilitates immense personal growth, and for me that meant stepping out of my comfort zone and challenging myself. I would not trade my phenomenal learning experience surrounded by so many fantastic peers, teachers, and interns for anything.
2017 Junior Summer Study Stipend
The Junior Summer Study Stipend is presented to members of National English Honor Society (NEHS) who are high school juniors, rising to the senior class in the fall of 2017. This award is intended to support students who have been selected for or who will be attending a summer learning program that is related to English studies in a direct way. Up to two awards for $750 will be offered each year.
Submissions will be accepted between Monday, April 3 and Monday, May 1, 2017, 11:59 p.m. CDT.
Submission Criteria and Details
---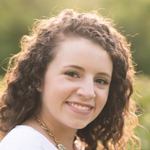 Olivia Montine
2016 Junior Summer Study Stipend Recipient
Nashua High School South Chapter
Nashua High School South, Nashua, NH