Nationwide, more than ever extreme efforts have been made to employ book bans in libraries and schools. Banned Books Week, an event held annually to celebrate the freedom to read, is an important time to reflect on not only the pointed target of this censorship but the ways it impacts communities in critical need. Reviewing the American Library Association Office for Intellectual Freedom's list of top challenged books of 2021, it is clear to see a distinct pattern in this target of censorship. In the top three alone, Gender Queer by Maia Kobabe, Lawn Boy by Jonathan Evison, and All Boys Aren't Blue by George M Johnson, all have stories that focus on the LGBTQIA+ community. Two more books among the top ten are challenged for their LGBTQIA+ content, bringing the banned list's focus to a staggering 50% of challenges.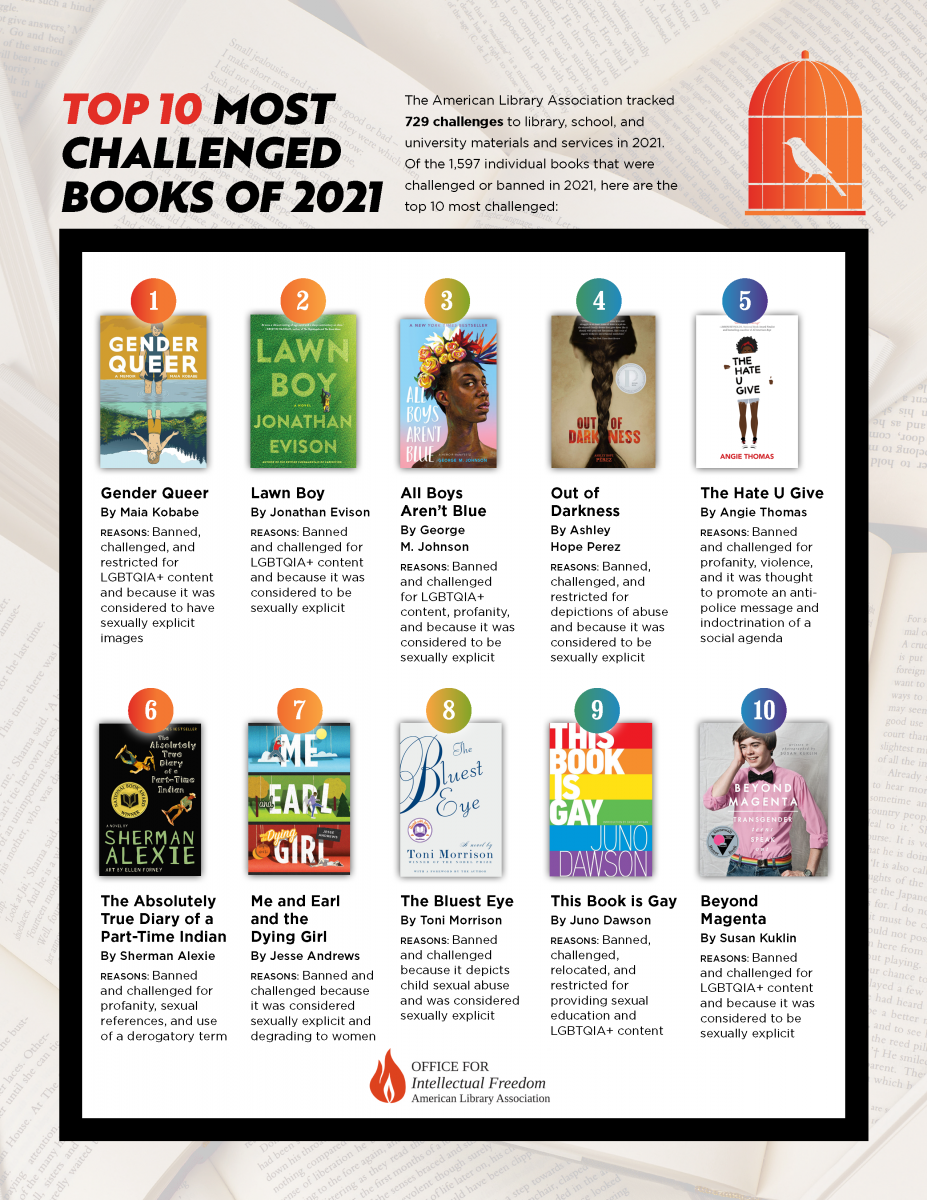 The impact this has on young readers is ineffable. The areas in which these book bans have become commonplace feature queer youth—this is a simple fact. Libraries in schools and communities are so much more than places to check-out books. Rather, these places are representative of the interests, communities, and values of their locale. By the excessive attempts at challenging LGBTQIA+ books not only are youth losing access to these stories, but a dangerous and erroneous world view is being presented where essential hubs like libraries cannot represent the realities of their own locale's community.
Books are a pathway to information, possibility, joy, complexity, roadways to hyperreal worlds that shock you most when you realize that you belong to them—this is not a belief that censorship affirms. If not this, then what is a book's purpose? Among other commonplace book bans are ones that disproportionately impact Black authors as their books are charged for having anti-police or so-called "anti-white" agendas—The Hate U Give by Angie Thomas on this year's list of top most challenged books being emblematic of this trend. These instances of censorship do nothing to support room for books to present new world views, challenge held beliefs, or do anything but placate with conformity to an overly simplistic world view. The ALA has made it clear that book bans are rising with severe regularity.
It is pertinent for Sigma Tau Delta to make it clear that we stand with the freedom of readers, and with this comes encouragement for our members to take action against the mass nationwide move to increase book bannings. One of the biggest ways to do this is to tap into your own community and discover challenges to books that may exist in your spheres. If you find that a book has been challenged, you can contact the ALA's Office for Intellectual Reporting, which seeks to compile these challenges confidentially. Furthermore, they provide an extensive guide with tools on ways to take action when these challenges occur.
Staying vigilant to this troubling rise is essential, to protect both young readers who need it most and above all to protect the integrity of the freedom to read.
---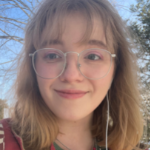 Autumn Koors Foltz
Student Representative, Eastern Region, 2022-2023
Alpha Chi Sigma Chapter
University of Maine at Farmington, Farmington, ME
---
2022 Banned Books Week Social Media Contest
In celebration of Banned Books Week Sigma Tau Delta and National English Honor Society are teaming up to host the seventh annual Banned Books Week social media contest. To participate you must tag us in a post on any of the following social media accounts: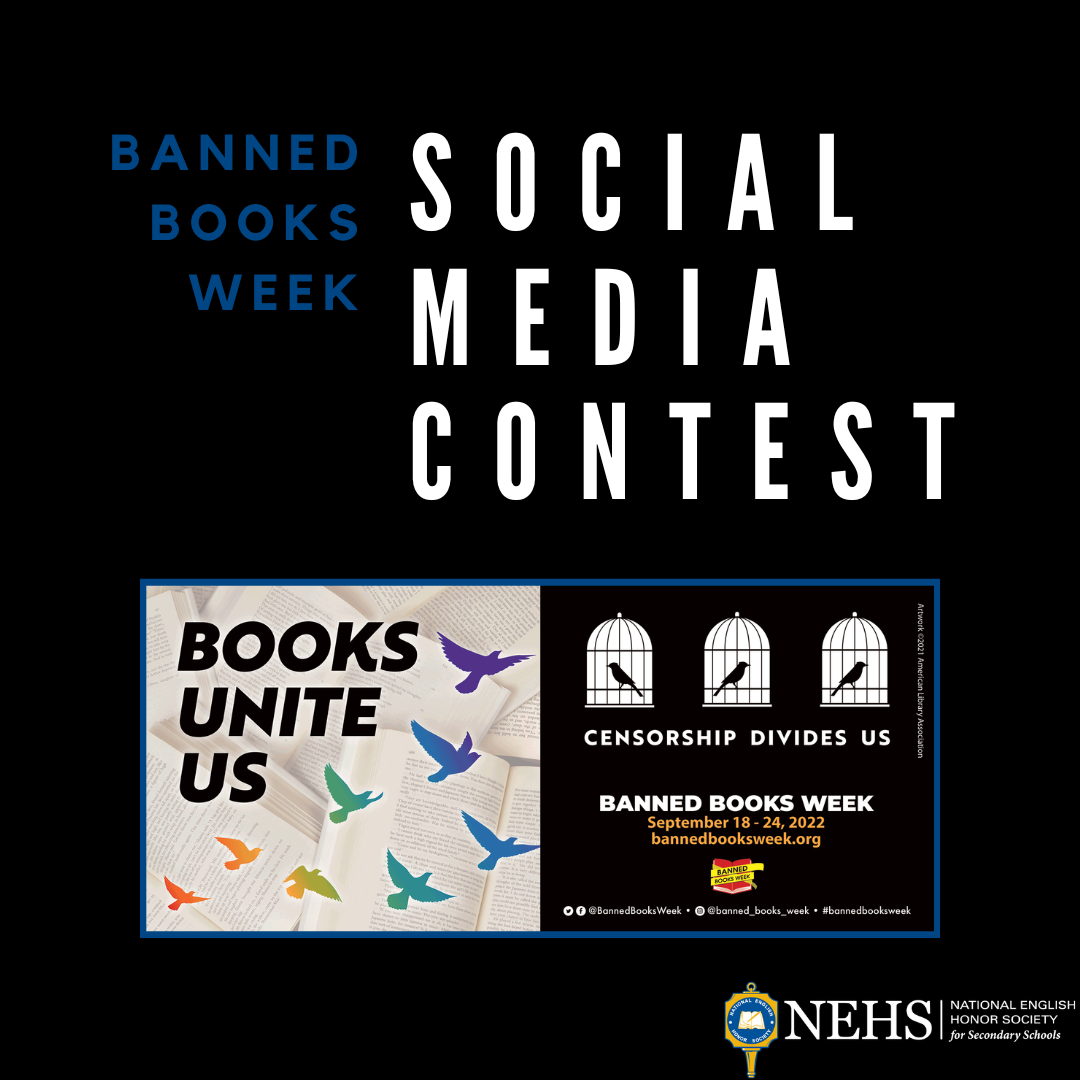 What to do in your post:
Books are banned for a variety of reasons. Take your own original photo of your favorite banned book and share with us (on one social media platform) one of the reasons it has been contested. If you wish to post on a second platform, please choose a second banned book to post about. The contest will run from Sunday, September 18-Saturday, September 24. Everyone who participates during this time frame will be entered in a drawing to win one of three $25 Amazon gift cards. A $45 Amazon gift card also will be awarded for the best overall post. Select submissions will be shared across our social media platforms.
Resources
Milton and Paradise Reimagined: Book Censorship Today
George Orwell and Recent Censorship
Don't Burn the Books
How Old is Holden Caulfield?: Censoring a Teenage Narrator in an Adult Book from Teenage Eyes
Why Books Depicting Violence are Important
Banned Books: Stand Up for What Moves You
Banned Books: Symbols of Positive Ideological Shifts
What Intellectual Freedom Is—And Why and How We Ought to Preserve It