Many Chapter Advisors have been successful in requesting and receiving stipends from their schools and/or school districts to support the valuable work they do as NEHS Chapter Advisors.
To help Advisors apply for stipends, NEHS has put together a list of items to consider when putting together their request:
Make an official proposal to the school or district that NEHS Advisor and co-Advisor positions be added to the list of stipend-worthy activities.
Track the hours you dedicated to Advisor activities during a school year. We also recommend developing a list of duties and the projects completed, meetings held, and planning/organizational work done during a school year as evidence of your continued dedication to NEHS, which can be shared with school or district authorities.
Check the amounts available for comparable Advisor stipends (i.e., National Honor Society). If possible, determine whether the amounts are calculated as a percentage of salaries or if they are flat annual stipends.
Monitor stipends for athletics coaches and whether coaches get raises.
Avoid labeling your NEHS chapter a "club" and the Chapter Advisor a "sponsor"; clubs usually do not pay sponsors. However, chapter advisors for honor societies may be eligible.
Appeal to other advisors within the school or district for support; combine your voices to gain recognition for the valuable work you do.
Ensure the chapter and Advisor have a visible presence around the school; make the activities of the honor society "news" in the building or across the district, particularly if the activities are service-oriented within the school. Good ways to do this are to request inclusion in the school newsletter to parents, share information that can be used in video announcements, and/or create an NEHS-specific bulletin board.
Initiate and maintain regular check-ins with school or district leaders to share your chapter's projects and the impact they have both on students and the local community.
Invite school or district administrators to chapter events, including inductions; local involvement makes them more likely to understand the value of what you do as an Advisor and the time commitment it requires.
Request recommendation letters from the NEHS Director, which can support any application you make for a stipend.
If you are successful in receiving a stipend, please let us know. We would love to share your process with other NEHS Chapter Advisors.
---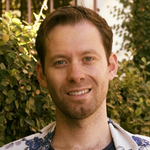 Chris Lockwood
NEHS Director
---
National English Honor Society
The National English Honor Society (NEHS), founded and sponsored by Sigma Tau Delta, is the only international organization exclusively for secondary students and faculty who, in the field of English, merit special note for past and current accomplishments. Individual secondary schools are invited to petition for a local chapter, through which individuals may be inducted into Society membership. Immediate benefits of affiliation include academic recognition, scholarship and award eligibility, and opportunities for networking with others who share enthusiasm for, and accomplishment in, the language arts.
America's first honor society was founded in 1776, but high school students didn't have access to such organizations for another 150 years. Since then, high school honor societies have been developed in leadership, drama, journalism, French, Spanish, mathematics, the sciences, and in various other fields, but not in English. In 2005, National English Honor Society launched and has been growing steadily since, becoming one of the largest academic societies for secondary schools.
As Joyce Carol Oates writes, "This is the time for which we have been waiting." Or perhaps it was Shakespeare: "Now is the winter of our discontent made glorious summer . . ." we celebrate English studies through NEHS.
National English Honor Society accepts submissions to our blog, NEHS Museletter, from all membership categories (students, Advisors, and alumni). If you are interested in submitting a blog, please read the Suggested Guidelines on our website. Email any questions and all submissions to: submit@nehsmuseletter.us.