In February,  the National English Honor Society (NEHS) Cardinal Chapter at Chippewa Falls Senior High School participated in the National Council of Teachers of English (NCTE) sponsored African American Read-In. Members prepared for the event beginning in early February, which was also African American History Month.
After researching several African American writers' websites, members created a shared slideshow that highlighted  those authors. The slideshow was shared within some of our school's English classes along with being included as part of our school's digital daily announcements. The members then met for an official "Read-In Day" on February 14  to share their slides and to listen to Ms. Ambelang, our school librarian, read aloud from Jacqueline Woodson's  book Show Me. Over twenty members participated in the Read-In, and we sent our number count to the official Read-In count.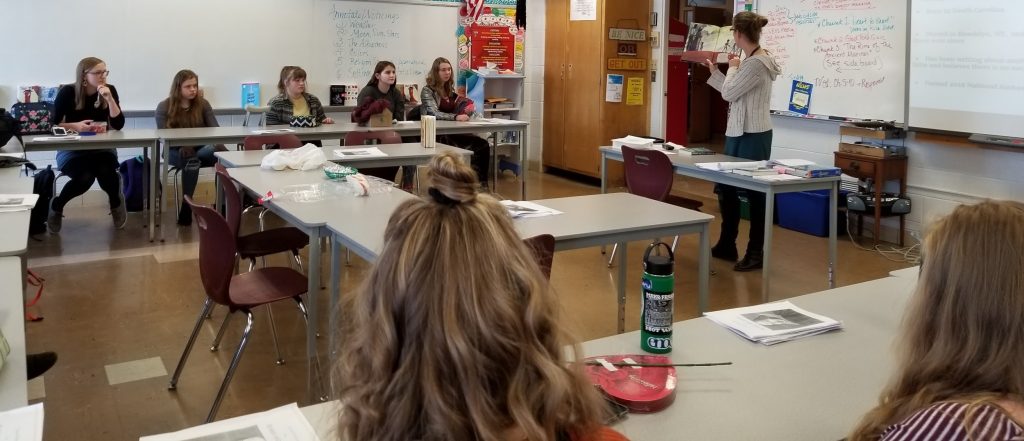 To further the event, other members created a library window display highlighting the books of these same authors. This was a great way to learn more about these authors while sharing our learning with others.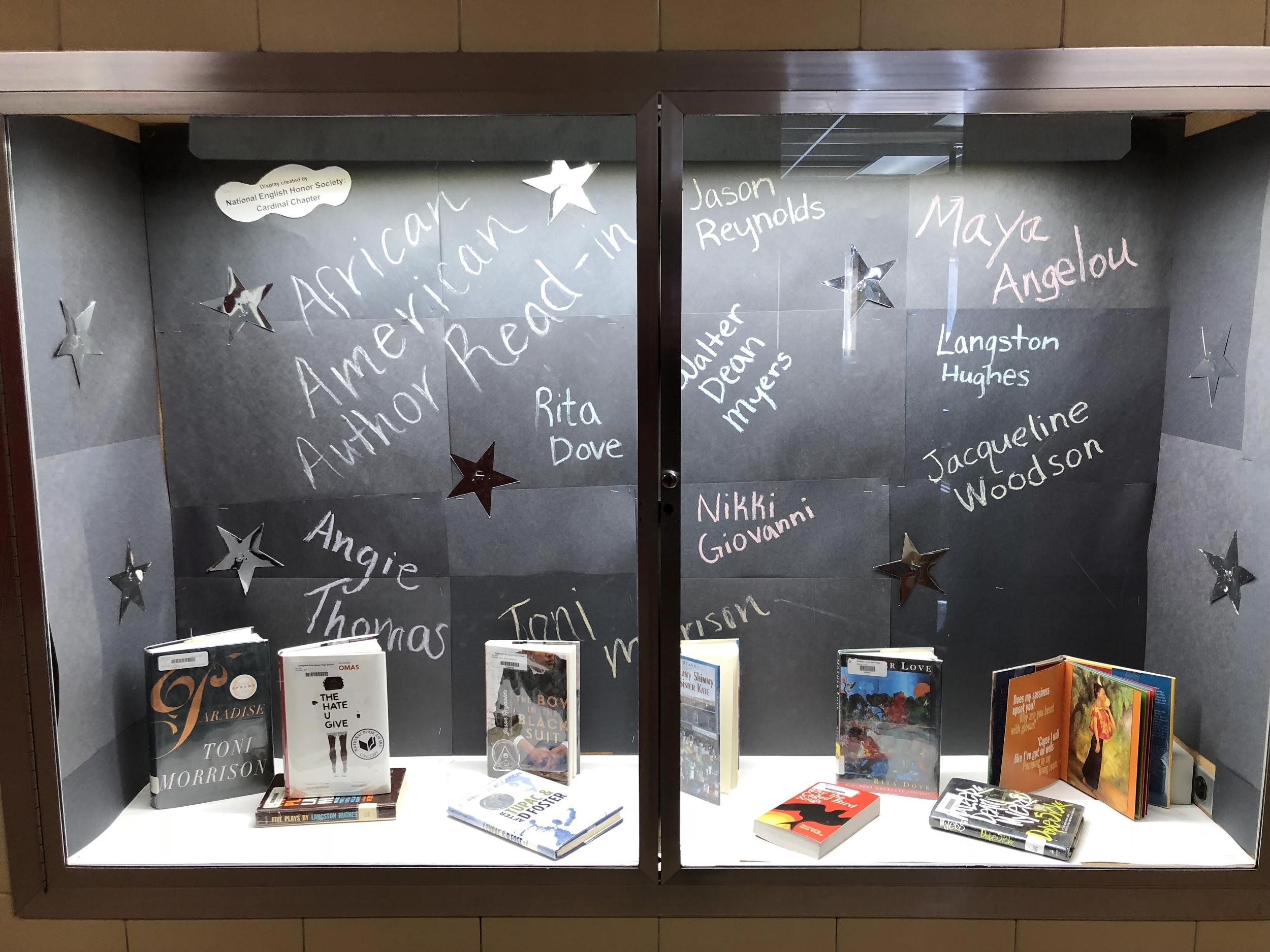 Our Read-In slideshow already has made a difference with at least one of my students. Last week, after I had used the slideshow to teach students about some of these amazing authors, a student emailed me to report overhearing racial slurs that another student in our school had said to one of her close friends. The reporting student told me she was inspired by learning about these authors and felt comfortable reporting this event to me. The power of literature!
How did your chapter participate in the African American Read-In?
---

Pam Bowe
Cardinal Chapter, Co-Advisor
Chippewa Falls Senior High School, Chippewa Falls, WI