Last week, members of the National English Honor Society Advisory Council met at the Sigma Tau Delta Convention in Denver, CO, to formulate plans for the coming academic year.
Dave Hebestreit (Eastern Region), Donna Mitchell (Southern Region), Jessica McCole (Southern Region), Lindsey Ward (Southwestern Region), and Ryan Karpovage (High Plains Region) all traveled to Denver for the annual NEHS Advisory Council meeting.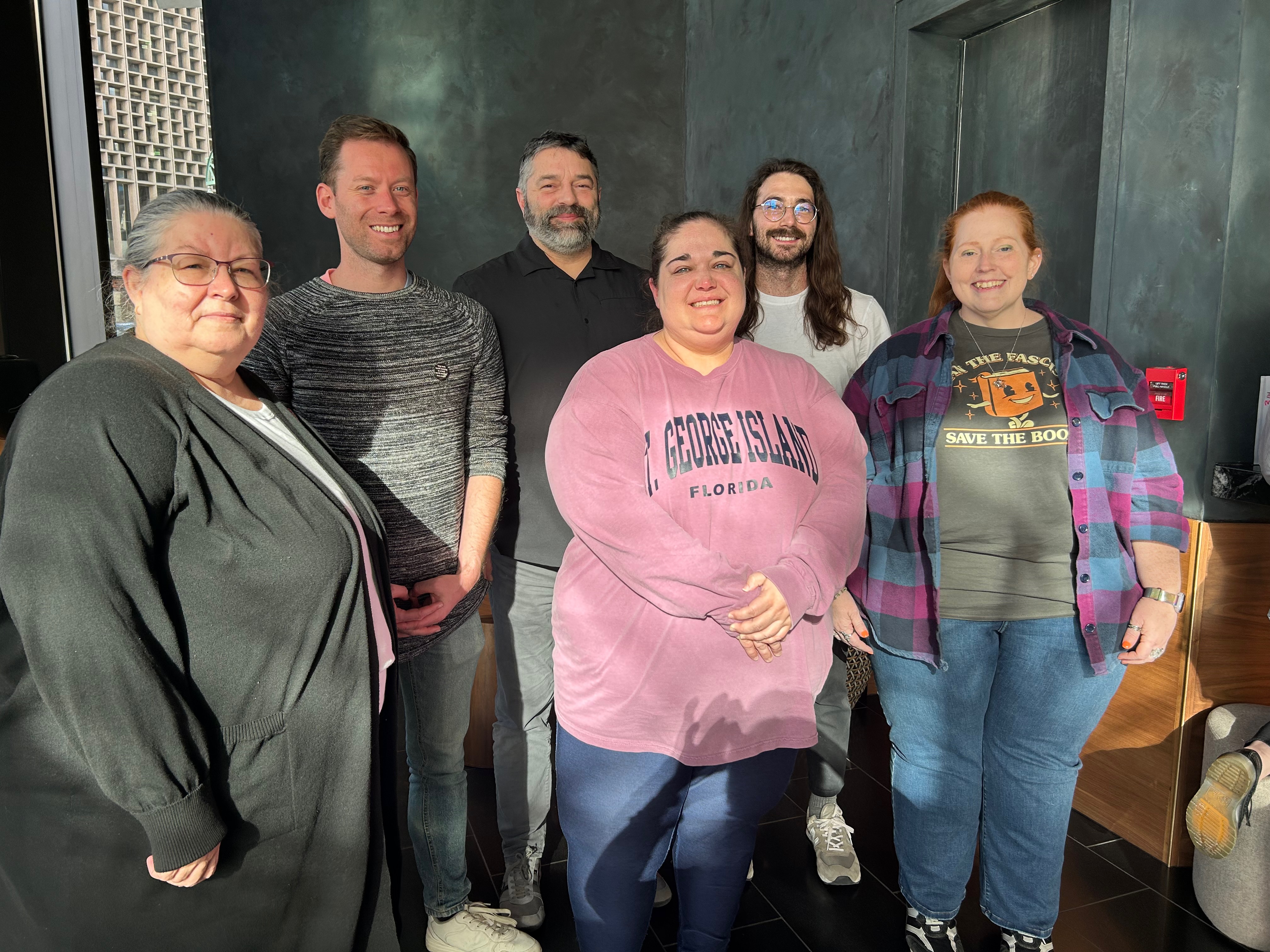 Topics discussed at the meeting included NEHS' mission and vision; the provision of further scholarships, grants, and awards for the 2023-2024 academic year; new student contests and competitions; a student- and Advisor-focused webinar series; outreach efforts at local and regional levels; and many logistical and administrative issues.
The NEHS Advisory Council members were happy to be joined by 8 students and a Chapter Advisor from the Pioneers of Prose NEHS chapter based at Batesville High School in Batesville, AR. NEHS hopes to increase chapter participation at the Sigma Tau Delta convention next year in St. Louis, MO.
NEHS was also happy to welcome Michele Warner, president of the Colorado Chapter International Reading Association (CCIRA), to the Convention to receive a $3,000 donation, which will support literacy initiatives undertaken by local families and schools. The NEHS donation also made a significant contribution to the Colorado Children's Book Award prize fund for 2023.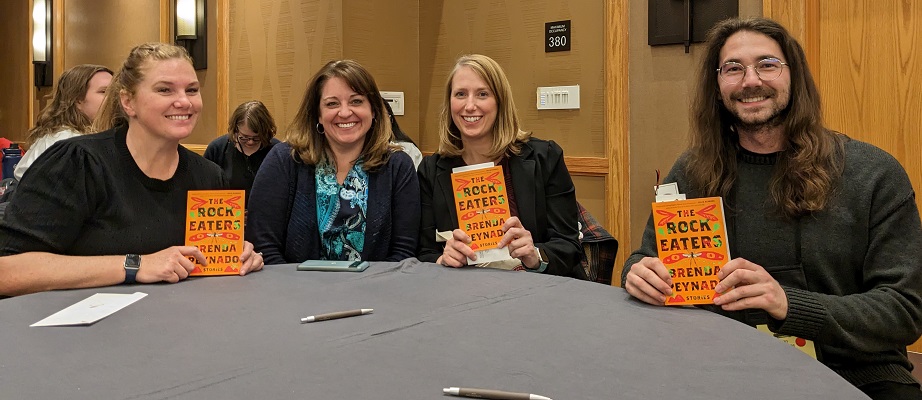 Ryan Karpovage, representative for the High Plains Region on the NEHS Advisory Council, organized a social event for Chapter Advisors. Advisors living and working in and close to Denver were invited to form a team for the Literary Trivia Pub Quiz organized by Sigma Tau Delta Student Leadership. The NEHS team achieved second place and teachers from Bear Creek High School in Lakewood, CO, were able to take home copies of Sigma Tau Delta's 2023 Common Reader, The Rock Eaters by Brenda Peynado.
---
More from NEHSXpress: April 4, 2023
Chapter Spotlight
Chapter Project Grants
Outstanding Chapter and Advisor Awards
Advisor Grants