Untitled
Jessica Kilgore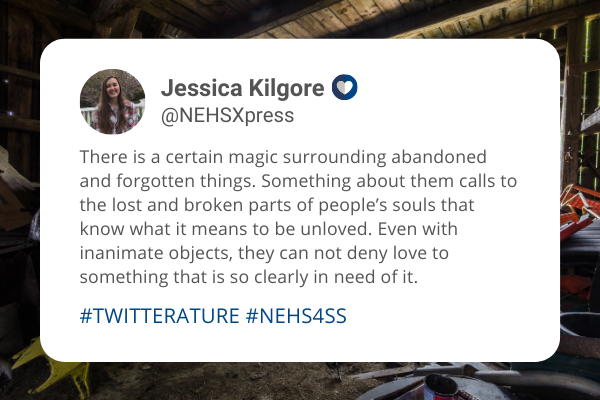 There is a certain magic surrounding abandoned and forgotten things. Something about them calls to the lost and broken parts of people's souls that know what it means to be unloved. Even with inanimate objects, they can not deny love to something that is so clearly in need of it.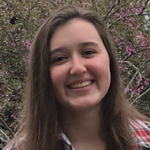 Jessica Kilgore is a student at Urbana High School and member of her school's National English Honor Society chapter. She is a twelfth grade student who loves reading and writing. She is inspired to write by the authors she loved as a child. Some of her favorite childhood authors are Wendy Mass, Rick Riordan, and J.K. Rowling. Some of her favorite novels now are The Kiterunner by Khaled Hosseini and Speak by Laurie Halse Anderson. These novels show great use of figurative language, such as metaphors, which have inspired the author to use such devices in her own writing and helped her craft this fiction piece.
---
Untitled
Aarchi Desai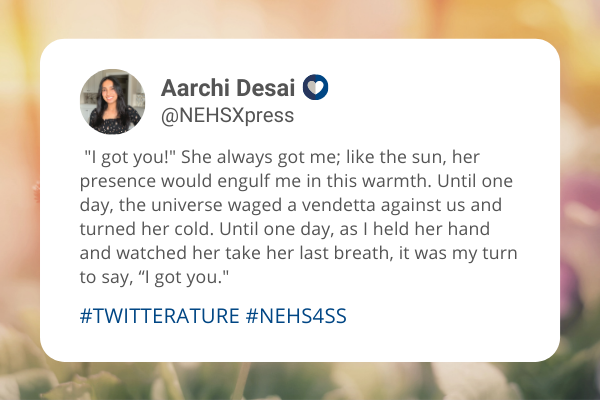 "I got you!" She always got me; like the sun, her presence would engulf me in this warmth. Until one day, the universe waged a vendetta against us and turned her cold. Until one day, as I held her hand and watched her take her last breath, it was my turn to say, "I got you."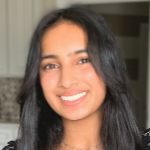 Aarchi Desai is a junior at Allentown High School, and it is her first year as a member of the National English Honor Society, the Wilde Chapter. Aarchi has always been fascinated by literature, especially the power of words, and the influence they can have on an audience. Along with appreciating pieces by George Orwell and spoken poetry by Amanda Gorman, she also enjoys watching ballet, studying international dances, and failing at pottery. Though undecided with what she wishes to pursue, Aarchi aspires to make communities a more nurturing and inclusive place and to help those in need, no matter what field she goes into.
---
Untitled
Sahar Choudhury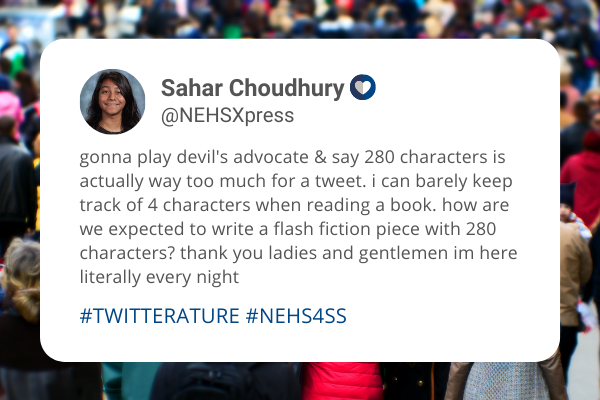 gonna play devil's advocate & say 280 characters is actually way too much for a tweet. i can barely keep track of 4 characters when reading a book. how are we expected to write a flash fiction piece with 280 characters? thank you ladies and gentlemen im here literally every night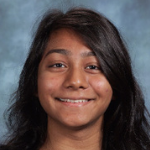 Sahar Choudhury is in twelfth grade at Heritage High School and the Academy of Science at the Academies of Loudoun. This is her second year as a member of the National English Honor Society at Heritage High School. Sahar began writing stories from a young age, and her previous work has been published by the Award-Winning Young Writers of America and by Dandelion Press. Among other awards, she has been the recipient of numerous PTA Reflections contests at various levels. She enjoys writing short fiction stories and poetry in her spare time, as well as entering writing competitions. Sahar lives in Leesburg, VA, with her parents and two younger brothers.
---
Modern Day Love
Bailey Bennett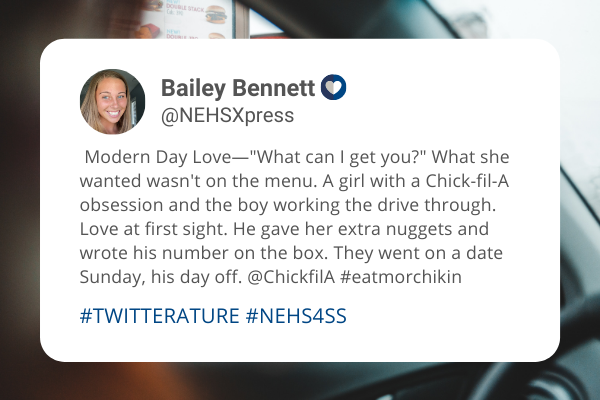 "What can I get you?" What she wanted wasn't on the menu. A girl with a Chick-fil-A obsession and the boy working the drive through. Love at first sight. He gave her extra nuggets and wrote his number on the box. They went on a date Sunday, his day off. @ChickfilA #eatmorchikin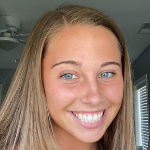 Bailey Bennett is a senior at Linganore High School. Bailey has a passion for writing and enjoys creatively writing on her own through journaling. Bailey has also been a member of Linganore High School's journalism program where she enjoyed writing for the school news paper. Bailey is inspired to write about her everyday life and the experiences she has. This twitterature was inspired by Bailey's fond love of Chick-fil-A. She used this to craft her writing. By taking her experiences at Chick-fil-A and adding fictional components to make the story more interesting, Bailey created this piece. Bailey is inspired by her peers and teachers who introduce her to new forms of writing such as twitterature.
---
Beauty
Cassidy Muldowney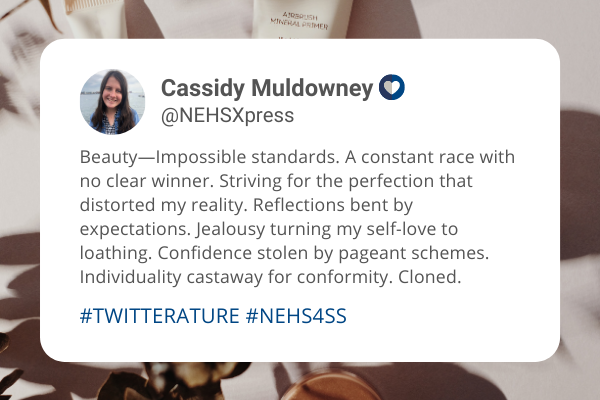 Impossible standards. A constant race with no clear winner. Striving for the perfection that distorted my reality. Reflections bent by expectations. Jealousy turning my self-love to loathing. Confidence stolen by pageant schemes. Individuality castaway for conformity. Cloned.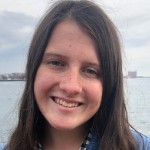 Cassidy Muldowney is a junior at King Philip Regional High School in Wrentham, MA. She is a member of the King Philip Chapter of the National English Honor Society. Cassidy has always been an avid reader and writer. She finds motivation to write in the world around her and looks up to people who have used their words to make a difference. Cassidy thinks people such as Greta Thunberg and Elie Wiesel are inspiring and hopes to create positive change with her writing as well. She is a firm believer that powerful speakers and writers are at the root of every movement and aspires to be like them.
---
Treat Myself
Mia Tan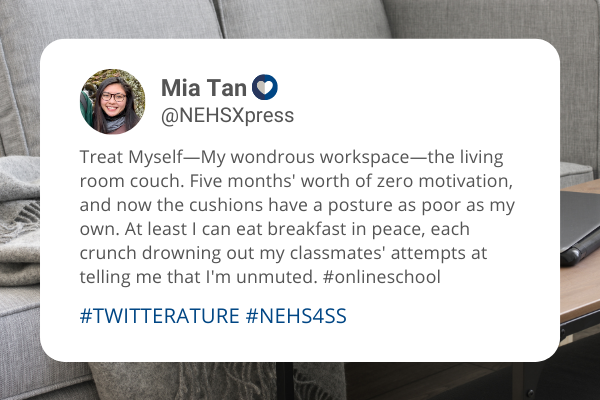 My wondrous workspace—the living room couch. Five months' worth of zero motivation, and now the cushions have a posture as poor as my own. At least I can eat breakfast in peace, each crunch drowning out my classmates' attempts at telling me that I'm unmuted. #onlineschool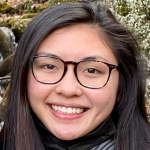 Mia Tan is a junior at Mills E. Godwin High School in Henrico, VA, and a first-year member of the Roscoe Brunner Mordica Godwin Chapter of the National English Honor Society. One of her earliest memories of writing is the dictionary she tried to remake when she was seven. After struggling to get past the first A page, she scrapped the project and moved on to short stories and poetry instead. She enjoys discussing and writing poems for Godwin's Literary Magazine, and her favorite poet is Billy Collins because of the informality of his poems and his sense of humor. Some of her favorite authors include Jeannette Walls and John Green.
---
Pandemic
Katie Gordon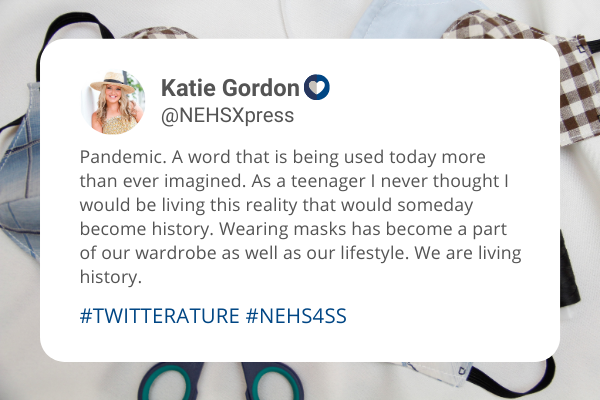 Pandemic. A word that is being used today more than ever imagined. As a teenager I never thought I would be living this reality that would someday become history. Wearing masks has become a part of our wardrobe as well as our lifestyle. We are living history.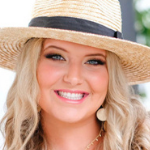 Katie Gordon is a current senior at Northwest Rankin High school in Flowood, MS. She takes part in many different clubs at Northwest Rankin, but National English Honor Society is one of her favorites. She loves the opportunities and the different things the club has to offer. Katie loves to write and to express her feelings through writing. She believes that emotion is heard and felt more personally when written down. Her love for writing has been inspired through past teachers as well as her grandmother, who also shared a love for writing.
---
Untitled
Eshita Jain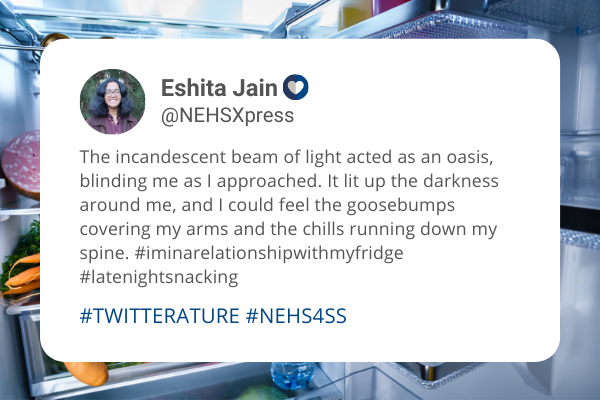 The incandescent beam of light acted as an oasis, blinding me as I approached. It lit up the darkness around me, and I could feel the goosebumps covering my arms and the chills running down my spine. #iminarelationshipwithmyfridge #latenightsnacking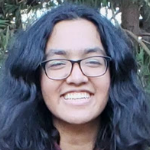 Eshita Jain is a senior and member of Northview High School's chapter of National English Honor Society. Her love for literature started when she was young, and now she loves to read and journal in her free time. Her favorite book is The Goldfinch by Donna Tartt. Recently she finished One Hundred Years of Solitude by Gabriel García Márquez and The Color Purple by Alice Walker, both of which she enjoyed. She is inspired by her personal experiences and observations, which she drew on to write this flash fiction. In the future, Eshita hopes to live in a house with a huge library.
---
Love Story
Andrea Rinard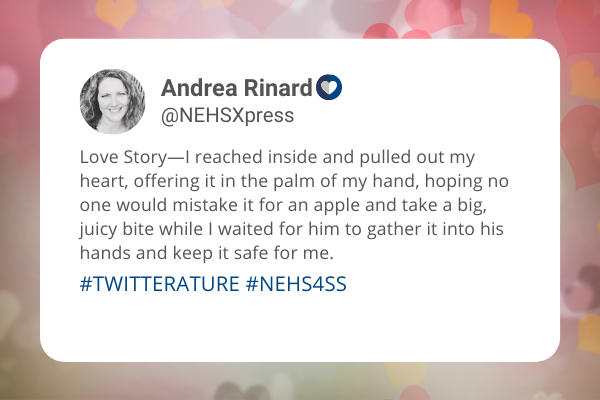 I reached inside and pulled out my heart, offering it in the palm of my hand, hoping no one would mistake it for an apple and take a big, juicy bite while I waited for him to gather it into his hands and keep it safe for me.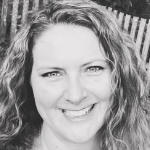 Andrea Rinard is a veteran high school English teacher and writer. She has work in Cease, Cows; The Jellyfish Review; Lost Balloon, and Spelk among others, and she was nominated for Best of the Net and Best Small Fictions in 2020 for her flash fiction. Her first novel is currently on submission after winning the Key West Literary Seminar's 2020 Marianne Russo Award for a novel-in-progress. A native Floridian who wears shoes against her will and has mastered hurricane preparation, Andrea lives in Tampa with her three adult kids and her 1988 Prom date. You can find her tweeting from time to time @aprinard.
---
Ghosting
David Dill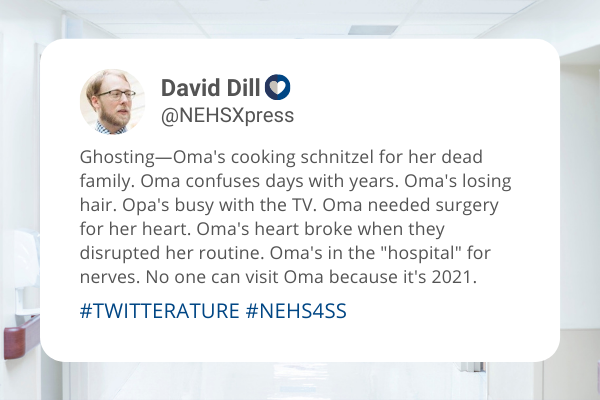 Oma's cooking schnitzel for her dead family. Oma confuses days with years. Oma's losing hair. Opa's busy with the TV. Oma needed surgery for her heart. Oma's heart broke when they disrupted her routine. Oma's in the "hospital" for nerves. No one can visit Oma because it's 2021.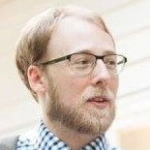 David Dill, when not managing NEHS or his high school classes, has a deep love of poetry and the nerd world at large. He is a published poet and avid reader of the genre, and he fabricates grand worlds and characters in Dungeons and Dragons with his remaining time. Having taught at the high school level for eight years, most recently at Lehigh Valley Academy, he often finds inspiration from the authors he is teaching when he is not reading other authors' work. His favorite of all time is Charles Bukowski, who has most influenced his personal writing style in his own works.
---
Goodbye, Twitter
Maria Fischer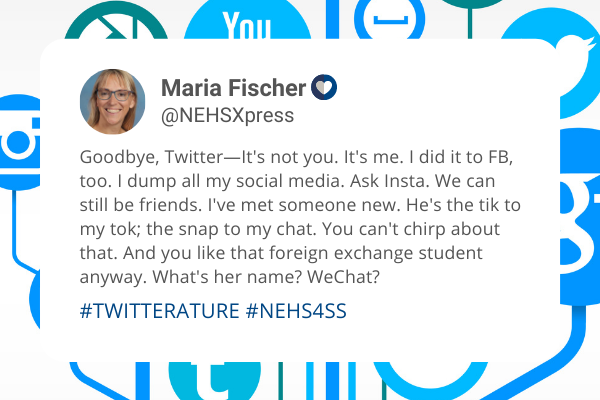 It's not you. It's me. I did it to FB, too. I dump all my social media. Ask Insta. We can still be friends. I've met someone new. He's the tik to my tok; the snap to my chat. You can't chirp about that. And you like that foreign exchange student anyway. What's her name? WeChat?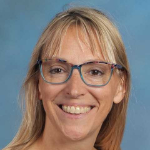 Maria Fischer is in her third year as the Advisor for the Joliet Catholic Academy chapter of NEHS. She teaches juniors and seniors American Literature, AP Language and Composition, Creative Writing, and dual credit Education 101 in conjunction with the University of St. Francis. Her new NEHS members received socially distant gift bags with face masks, t-shirts designed by the returning members, and treats this year, rather than the typical induction ceremony. She recently won first place for both poetry and fiction in the Lewis University Windows magazine. She is currently reading Here for It by R. Eric Thomas.