Case Closed
Tia Abraham
Drained of hope, I heard "guilty."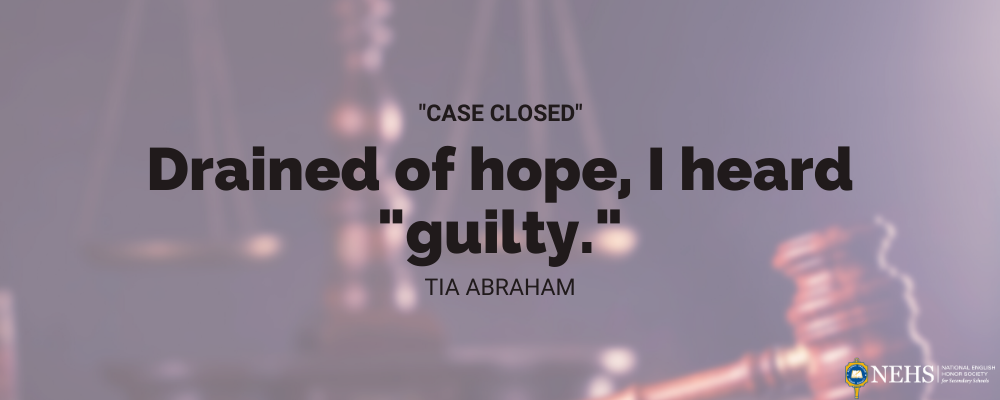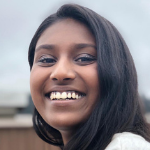 Tia Abraham is currently a junior at Rock Canyon High School. She enjoys employing her writing skills through writing research analyses based on reading numerous scholarly articles on social, economic, scientific, and political topics. Alongside NEHS, she participates in a wide range of extracurricular activities such as FBLA and SNHS. In her free time, she enjoys reading historical fiction novels and playing the piano; additionally, this quarantine season has inspired her to take up the art of poetry. As she looks forward to post-secondary education, she is interested in taking a path that combines the art of writing and analyzing scholarly work with discovering new technologies that could benefit the medical industry.
---
For You . . .
Alesha Fisher
"I'd die for you!"
"I wouldn't"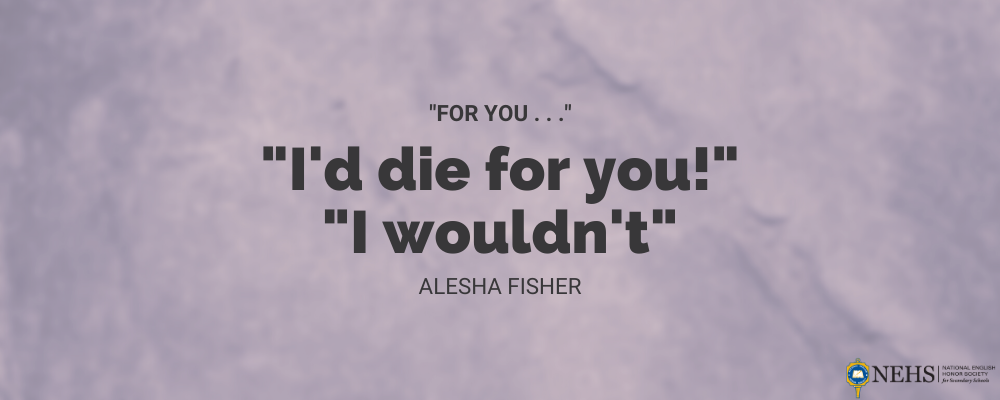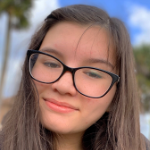 Alesha Fisher is a sophomore at Pembroke Pines Charter High School. She is a part of the Pines Charter Chapter of NEHS. Alesha is an avid reader. Her favorite genres range from adventure fiction to historical fiction, as well as mystery and romance. She loves to read series like Divergent, The Neptune Project Trilogy, and the Crash, Bang, and Gasp Trilogy by Lisa Mcmann. She is mostly inspired by the entertainment that she watches and reads, as well as different music she listens to. Due to COVID-19, she's had the opportunity to find different sources of inspiration, as she is less busy.
---
Untitled
Samia Ahmed
Incessantly worried, she forgot to live.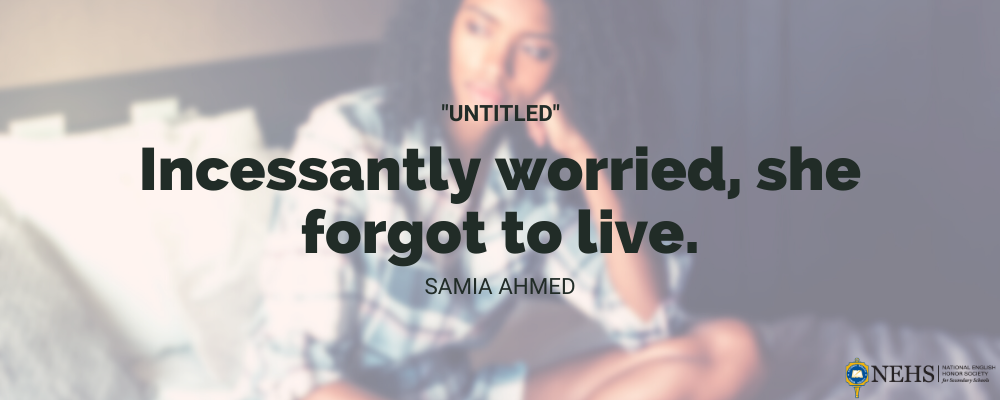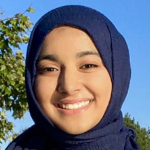 Samia Ahmed is a junior and a member of Northview High School's chapter of National English Honor Society. Her love for writing began at a young age, in which she would fill her journals with poems and fictional stories. She continues to read and write in her free time, and some of her favorite novels include The Great Gatsby and Lord of the Flies. She is inspired to write from the events and occurrences in her own life, which is how this piece came to be. She hopes to further develop and improve her writing as well as inspire others to express themselves in the process.
---
Reward System
Julianna Lee
Scars are participation awards for life.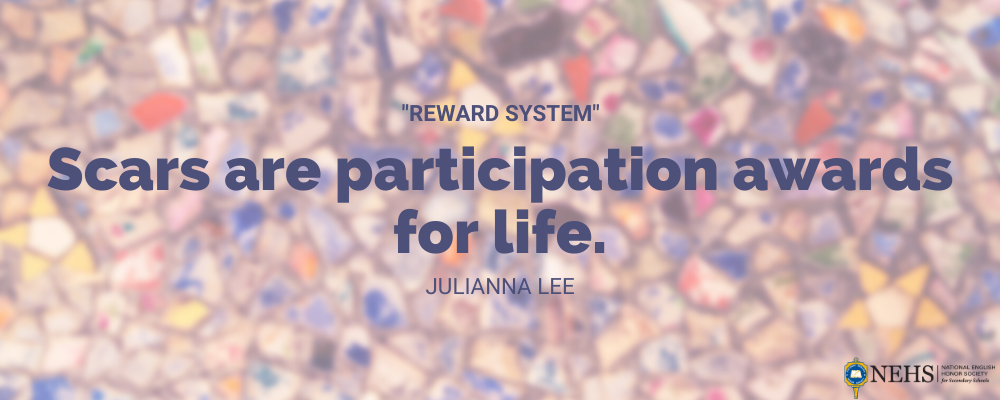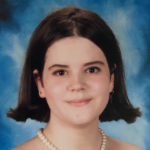 Julianna Lee, a senior at Oakleaf High School in Orange Park, FL, is the chapter's Secretary. She is a student member of the Sir Legion's Chapter at Oakleaf High School. At Oakleaf High School she is involved in multiple extracurricular activities such as Academic Team, AICE, National English Honor Society, Science National Honor Society, and Rho Kappa. She gets inspiration to write from emotions, events, and challenges faced on the daily. Music and reflecting on past events have given her a lot of inspiration in particular to write . A few of her favorite writers include E.D. Baker, S.E. Hinton, and Ben Baglio.
---
The Perfect Child
Jessica Luu
He was drowning silently. Nobody noticed.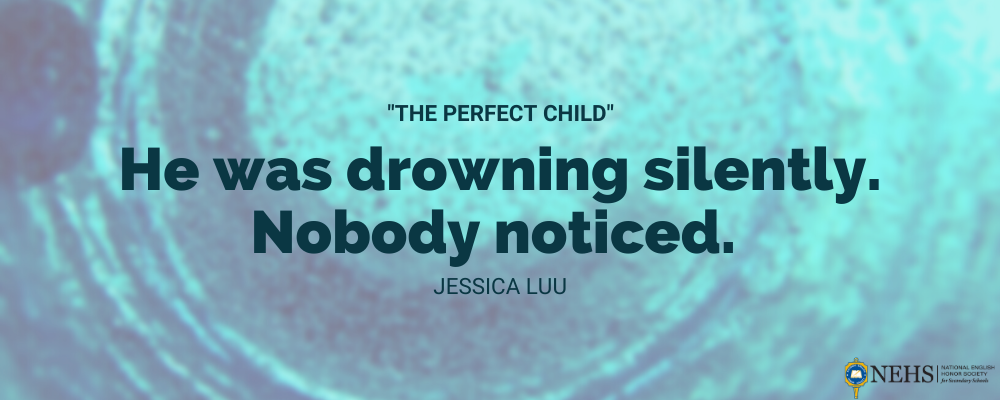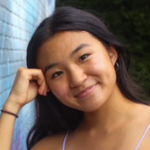 Jessica Luu is a junior from Northview High School's National English Honor Society chapter. She tends to write about personal experiences, inner feelings, and the world she observes around her, including simple daily life, wildlife, and her loved ones. Jessica gravitates toward writing short stories with everyday language, in attempts to make her pieces more relatable and easy to follow. She tries her best to write directly from the heart, using writing as an outlet to learn about herself, while crafting stories that are raw and candid in nature. She also enjoys utilizing ordinary objects and common weather conditions, such as chocolates, umbrellas, and hurricanes, to make analogies in order to convey her unspoken messages.
---
Untitled
The façade fell and secrets shattered.
Katie Nedder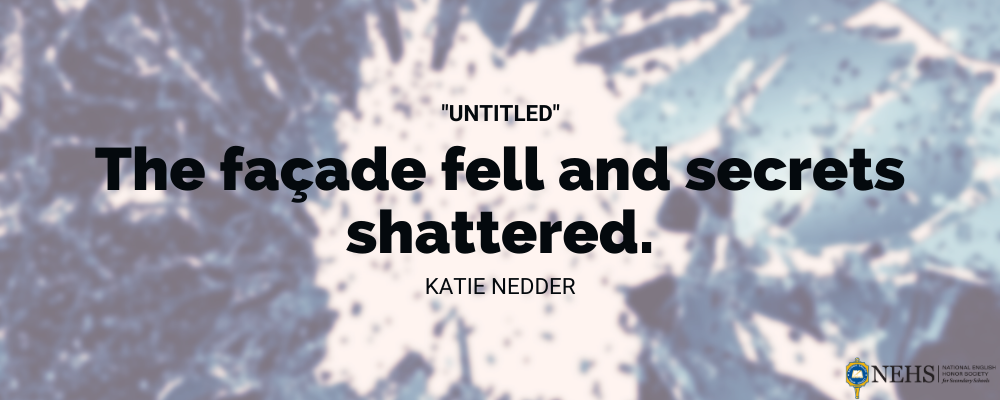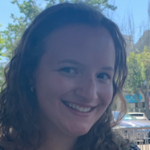 Katie Nedder is a member of the National English Honor Society and a senior at Greenwich High School. She loves to read and has enjoyed writing ever since she was little. Katie has grown up writing stories and hopes to continue to do so for the rest of her life. Katie loves to write because of the unique way one is able to express their emotions and beliefs through word choice. Due to her passion for writing, she plans to major in communications in college. Some of her favorite books include Turtles all the Way Down by John Green and Catcher in the Rye by J.D. Salinger.
---
Graduation
Arden Scherer
Sorry, you can't live here anymore.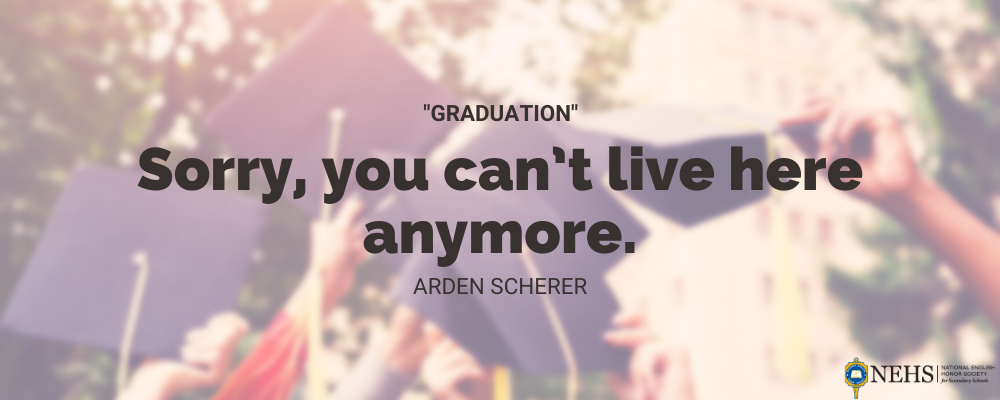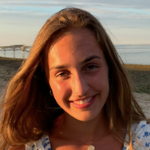 Arden Scherer is a senior and a member of the National English Honor Society at Staples High School. She has loved to read and creatively write since she was little. Her love of reading was further influenced by a special relationship with her Grandma who would send her boxes of new books for every birthday. She loves reading because it provides an escape from daily life, allowing her to involve herself in a new world of lively characters and the experiences they go through. Some of her favorite books include The Nightingale by Kristin Hannah and Where The Crawdads Sing by Delia Owens.
---
Untitled
Ivan Rho
He would have been a baby boy.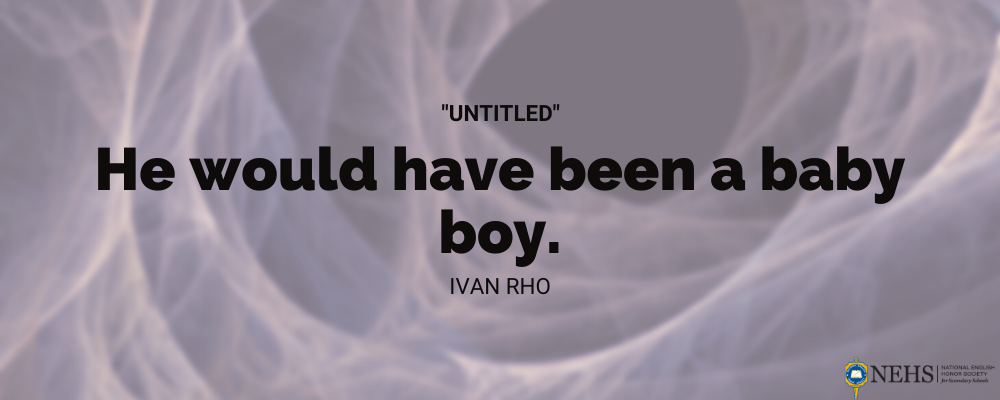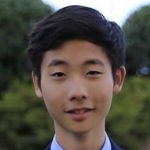 Ivan Rho is an 11th grade student attending Northview High School and is a participating member within the Northview chapter of the National English Honor Society. Since a young age, Ivan has enjoyed creating stories and analyzing literature; as he has progressed in his career as a student, he has only furthered his interest in literature and English. He is often inspired to write through his daily experiences and occurrences in his life, with much of his writing coming from the influence of his favorite authors: Ernest Hemingway and Henry David Thoreau. His writing process typically consists of a sparks of inspiration from personal happenings whether from earlier in his life or freshly experienced.
---
Untitled
Tara Ramesh
I see heart; you see color.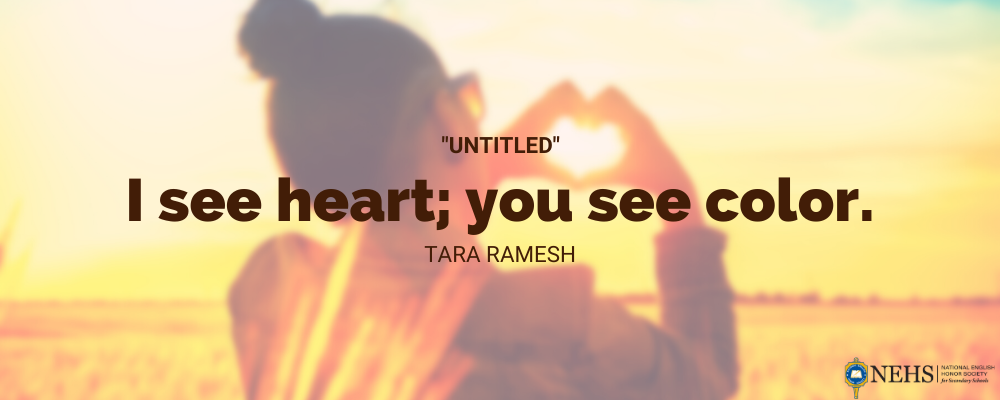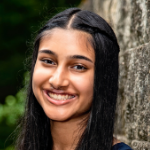 Tara Ramesh is a junior who is a part of the Northview High School National English Honor Society chapter. Throughout her writing, she reflects on modern day injustices and disparities in order to spread more awareness of such topics and express her inner thoughts. Tara utilizes personal experiences and current events to relate to her audience and share a need for change. By writing short stories, she hopes to create a condensed, but effective message that may unify her audience. Within her writing, she tends to rely on anecdotes and analogies to develop her argument further as well as using conversational language to speak from her heart. Tara writes with the desire to make an impact on the world.
---
Resignation
David Dill
One click ends ten years suffering.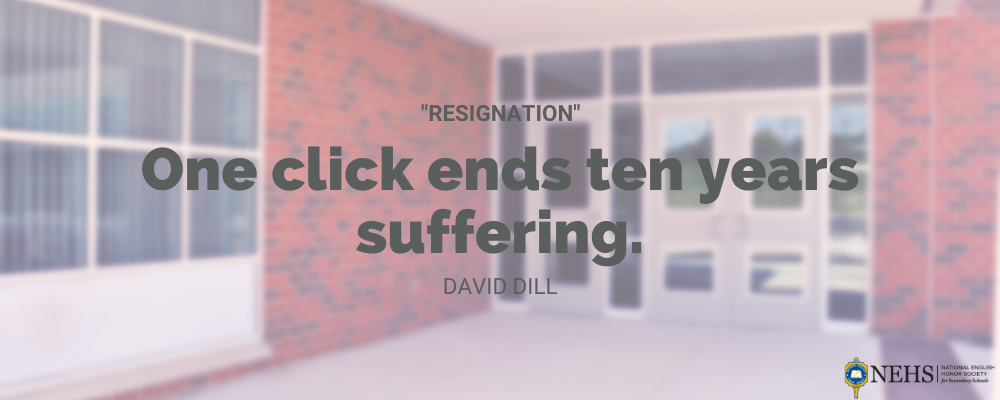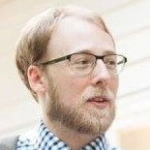 David Dill, when not managing NEHS or his high school classes, has a deep love of poetry and the nerd world at large. He is a published poet and avid reader of the genre, and he fabricates grand worlds and characters in Dungeons and Dragons with his remaining time. Having taught at the high school level for eight years, most recently at Lehigh Valley Academy, he often finds inspiration from the authors he is teaching when he is not reading other authors' work. His favorite of all time is Charles Bukowski, who has most influenced his personal writing style in his own works.
---
Untitled
Lori Hinkley
One happy family: some assembly required.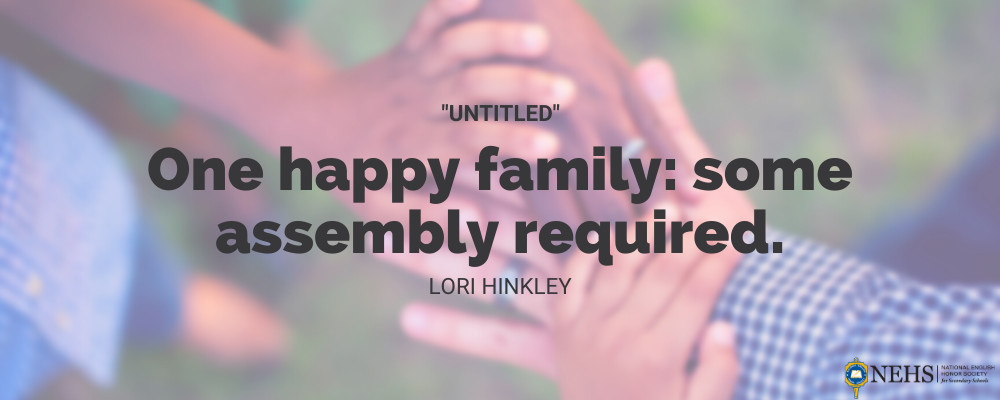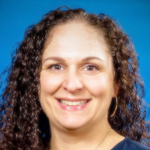 Lori Hinkley is an English teacher at Tabb High School in Yorktown, VA. This is her thirteenth year of teaching, and because of all the maneuvering around Covid-19 obstacles, it has proven to be the most challenging so far. Nothing, however, can douse her love for writing and teaching her students about the many joys writing can bring. Lori began writing as a young child and often kept her notes, pontifications, ideas for stories, and lines of poetry in random notebooks, on loose slips of paper, and on her shoes when she was a teenager. Nothing much has changed except that she has traded writing on sneakers for her notes app.
---
Unassuming Gazers
Joan Jackson
Twinkling orbs glistening above hibernating dreamers.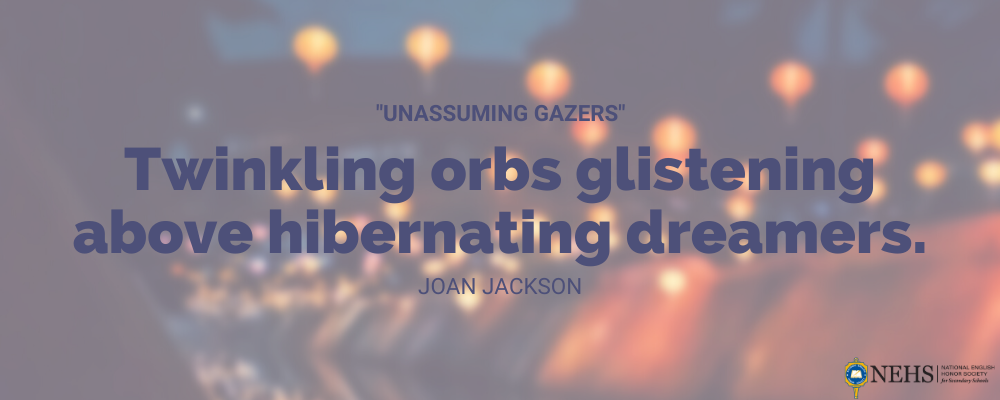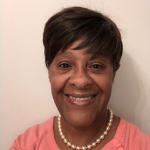 Joan Jackson is the Co-Chapter Advisor for the Wise High School Chapter in PG County Public Schools, MD. She has over 25 years of teaching experience at the public, independent, and collegiate levels. She is currently teaching English 12 and Dual Enrollment English Composition 1010 at Prince George's Community College. As the advisor of a young chapter, she is hopeful the members of the chapter will continue to serve the Wise community and to grow in their love of English. Jackson has a passion for British literature, especially John Donne sonnets. All writing flows from one's heart and the passion of the subject. Understanding the grammar and mechanics of writing allows more poetic freedom to break the rules.
---
More from NEHSXpress: April 27, 2021
Chapter Annual Report
Graduation Merchandise
National Teacher Appreciation Week
Spring Induction Ceremonies