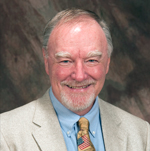 Dave Wendelin
NEHS Director
The National English Honor Society (NEHS) is pleased to announce that the first recipient of the John L. Manear Outstanding Advisor Award is Lindsey L. Ward from The Woodlands College Park High School in Texas. This is the inaugural year for this award, named for John Manear who has been teaching high school English for fifty years (as of 2016) in Pittsburgh. Manear also has served on the NEHS Advisory Council since its inception and helped launch the Society in its earliest stages of development.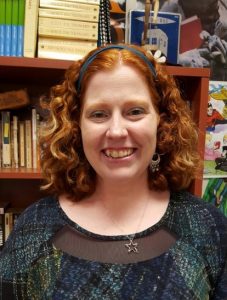 Ward represents the very best of the NEHS Advisors who guide student members each day across the spectrum of our 850+ chapters. Educated at the University of Houston and Sam Houston State University, Lindsey has led her NEHS chapter since 2009. Her department chair notes, "[When she assumed the role of Advisor], Lindsey breathed new life into the program. Over the last six years, she has built the program and increased student membership by more than 20%." The Cavalier Chapter at The Woodlands averages 150 members each year, all of whom are engaged in significant literacy efforts for the community. One of Lindsey's colleagues shared, "She has a way of motivating the student members and faculty volunteers alike to work hard to achieve the [Society's] goals." From bake sales to picnics on National Reading Day, from collecting over 3,000 books for the Conroe Family Clinic to starting a free tutoring program at the high school, Ward has led her chapter to the "duty" aspect that comes with the "honor" of being a member of NEHS. Perhaps most significant, however, is the praise she received from a student who wrote in a nomination letter, "Ms. Ward understands what it is to be a student. She is kind, patient, always has a smile on her face, and never fails to make all members [of NEHS] leave meetings with smiles on their faces."
Lindsey will receive a monetary award of $500 and a plaque to commemorate this recognition. Nominations for 2016-2017 will be accepted through April 1, 2017. Visit our website for more information about the award and the process of nomination.