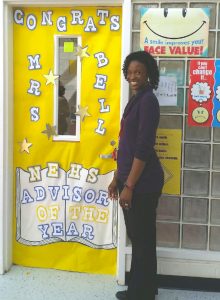 With pride, National English Honor Society (NEHS) recognizes the leadership and contributions of Cassaundra Bell, Chapter Advisor at Woodland High School in Stockbridge, GA, by awarding her the 2016-2017 John L. Manear Outstanding Advisor Award. Bell was nominated by her principal, colleagues, and a former student, all of whom shared wonderful descriptions of the passion she brings to the English classroom as well as to her NEHS chapter.
This award is named for John Manear, whose career has now spanned fifty-two years in education, almost all of them as a classroom teacher at Seton-La Salle High School in Pittsburgh, PA. Manear, a founding member of NEHS, has served on the Advisory Council since the inception of the honor society in 2005. Manear's inspirational story of service to the profession sets a standard of excellence that Bell certainly emulates.
Among the NEHS activities Bell has initiated are:
organizing after-school tutoring where NEHS members tutor students in need of help in their English classes;
organizing a yearly book drive in which over 800 books have been donated to community organizations and schools;
spear-heading a field trip for NEHS members to visit "Books for Africa," where the students sorted donated books to be sent to schools in Africa;
encouraging her members to volunteer in local libraries and read to individuals unable to read themselves; and
involving her chapter in "Read Across America" at local elementary schools and leading the faculty at Woodland High School with its own Read Across America Day, promoting activities in every discipline in the school; all classes were involved in reading and writing activities, partnering with the Literacy Team (also led by Bell) to create lessons for the day.
These activities are just a few of the many in which Bell has modeled her love of literacy.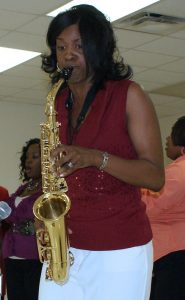 Woodland High School Principal Dr. Shannon Ellis shares the following statement from Bell's colleagues: "Ms. Bell is not just an English teacher, she is a miracle worker. She often wears three to five hats at one time while maintaining a smile and positive attitude. Her classroom is always filled with students who need her help or who just want to sit and read in the wonderful learning environment she has created." Finally, former student, Maddie Pascavage, says, "[Ms. Bell] uses every moment as an opportunity to teach, inspiring growth in her students as scholars and people. She is one of the most impactful teachers I have met in my entire career as a student." On top of all of this, we understand Bell plays a mean saxophone!
NEHS celebrates the accomplishments of Cassaundra Bell as an outstanding representative of NEHS Advisors who dedicate themselves to excellence in English studies. Bell receives a $500 award and a plaque commemorating her service to NEHS.
---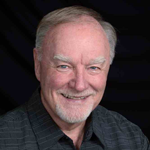 Dave Wendelin
NEHS Director