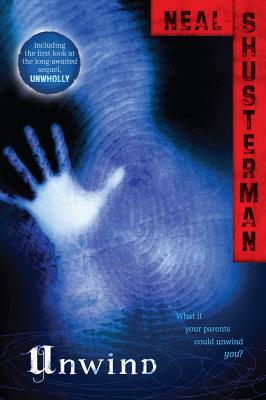 NEHS is pleased to recognize the winners of the Advisory Council and Sigma Tau Delta Scholarships for 2014-2015. The applicants submitted essays based on the Common Reader for the year, which was Unwind by Neal Shusterman.
Advisory Council Scholarship ($2,500 each)
These scholarships are awarded by the NEHS Advisory Council to the students presenting the best essays that are judged to be in third and fourth place.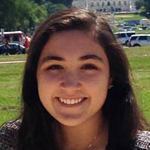 Marissa Poole
Damascus High School
Damascus, MD
Marissa Poole attended Damascus High School and was a part of her school's Varsity Coed and Girl's Volleyball teams, the Foreign Language Honors Society, and the National Honor Society. She was a Section Leader in her school's symphonic orchestra and a co-founder of her school's National English Honor Society chapter. She is attending Susquehanna University's creative writing program and strives to work in the writing and publishing industry, and become an established novelist.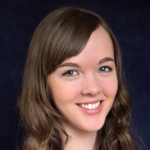 Kristen Ed
Porta High School
Petersburg, IL
Kristen was on the high honor roll and challenged herself with many advanced and AP classes throughout high school. She served as the President of the PORTA High School chapter of NEHS. Other extracurricular activities included National Honor Society, Future Problem Solvers, Community Problem Solvers, Student Council, thespians, and choir. Some of Kristen's greatest achievements include being named an Illinois State Scholar, successfully completing National Novel Writing month for five out of the past six years, and being selected to participate in the 2014 ILMEA All State Honors Chorus. In her free time, Kristen enjoys taking pictures, singing, and engaging in community theatre. She am also an active member of my church, singing in the choir. Kristen is attending Eastern Illinois University this fall, majoring in marketing.
Sigma Tau Delta Scholarship ($1,500 each)
The Sigma Tau Delta Scholarships are generously provided by our parent organization to recognized achievement in writing. The Sigma Tau Delta Board of Directors approves these four scholarship awards annually.
Julia Koltas
Seton La Salle High School
Pittsburgh, PA
Biographical information not provided.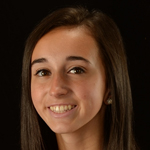 Samantha Martin
Wethersfield High School
Wethersfield, CT
Samantha Martin was a recipient of a NEHS Sigma Tau Delta Scholarship. She was a senior at Wethersfield High School and is attending The University of Connecticut. Throughout high school, Samantha participated in soccer, cheerleading, and track and field, and was the captain of both the cheerleading and track and field teams this year. She enjoyed being involved throughout the school and community, participating in many community service projects as a part of NHS and NEHS. Samantha is excited to move onto college and experience everything the university has to offer! She plans on playing intermural sports and joining many clubs, taking opportunities for undergraduate research and studying abroad. Samantha is in the business school and, although entering as an undecided business major, she plans on incorporating international studies and relations into her major. Samantha enjoys math and English subjects as well, so plans to explore a variety of classes and further explore my unique academic interests!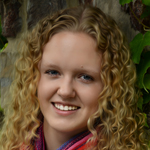 Karlie Hornberger
Notre Dame de la Baie Academy
Green Bay, WI
Karlie Hornberger graduated from Notre Dame Academy in Green Bay, Wisconsin, in May. She attends Marquette University, studying Mechanical Engineering. Although many of her classes will be math and science focused as a result of her chosen major, she has always had a passion for English and plans to continue writing. Through her participation in the Honors Program at Marquette, she will have the opportunity to take many additional classes in writing and philosophy. She hopes to tie these various fields together in a humanitarian-based engineering career.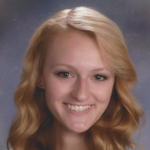 Genevieve Clayton
Allentown High School
Allentown, NJ
Genevieve is attending the Villanova School of Business this fall. While she will major in finance, she has expressed a love of English and literature from a young age. She is always reading or writing in her spare time. Working to promote the importance of English and literature in her school, Genevieve was the Vice President of Allentown High School's English Honor Society.
---
Prompts for the 2015-2016 NEHS Scholarships will be posted November 2.
NEHS Scholarship applications will be accepted between December 1, 2015, and January 11, 2016.