Poetry scares high school students. It often defies attempts at immediate understanding and causes the nightmare of possible misinterpretation and, therefore, exam disaster. Because of this, when making changes to meet curricular requirements that focus on the analysis of expository texts, poetry is often the first thing to be cut.
In response to our Common Reader survey earlier in the year, an NEHS Chapter Advisor wrote that "Poetry is [a challenge] for any reader, broadens horizons, provides new perspectives, [and] is fun to read and interpret." They went on to say that "it is a universal manifesto of what interconnectedness means, [and] appeals readers of different ages and backgrounds." If poetry can provide such wonderful experiences for students and teachers, then we should definitely include it in our classrooms.
However, as educators we have to be very careful not only about how we teach poetry, but also about what poetry we teach. If students come to a high school class with a distaste for poetry formed at elementary and middle school, then there is little point thrusting something on them that will just ingrain their hatred of the genre even more.
One of the issues that I have found demotivates high school students when studying poetry is that poems are often studied in isolation. I have seen many textbooks that only include a single poem from Byron, Browning, and Blake. Occasionally, there might be some Shelley or Keats thrown in, too. This means that if a student happens to engage with one of these white men, they often don't receive any further opportunity to study their work or have a teacher guide them through the process of unpicking the historical and social context that envelopes them. This was echoed by another NEHS Chapter Advisor who commented that "It is probably rare that students are exposed to an entire collection of poetry by the same author. [A collection is] a new way for them to encounter poems—as a part of a whole rather than a disembodied piece by itself."
Thus, if we want to engage and inspire students, we need to select whole collections of poetry that they are (or may be) interested in. I have found that teachers often err toward the classics when it comes to poetry, but historical poets never reflect the diversity of the students we teach or the communities they come from. However, contemporary poetry offers fertile ground for inclusive new experiences for both teachers and their students.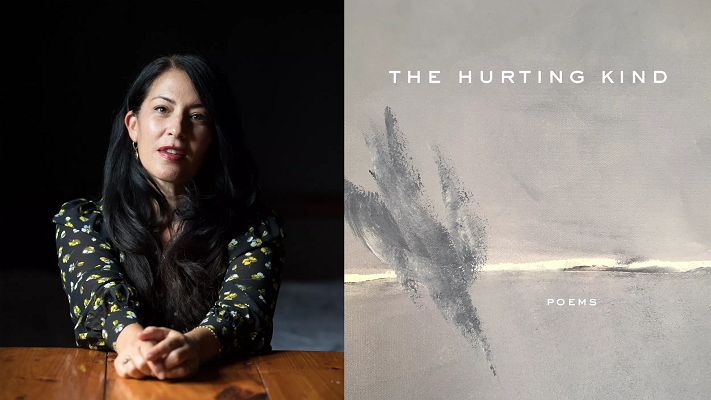 Why not consider collections such as The Hurting Kind, by US Poet Laureate Ada Limón, or Then the War, the latest collection by Pulitzer Prize-winning poet Carl Phillips? You could even ask students to read poetry by the people who make the music they may be listening to: Alicia Keys wrote Tears for Water, Lana Del Ray composed Violet Bent Backwards Over the Grass, and Kate Bush (of reclaimed fame through Stranger Things) published How to Be Invisible.
Thinking outside the box, giving students opportunities to connect with whole collections, and finding inclusive and relevant texts, might turn students' nightmare into a wonderful experience for both students and teacher.
---
Ada Limón, author of The Hurting Kind, is the current US Poet Laureate and will be giving an exclusive webinar to NEHS student members and Chapter Advisors. Registration will open on August 22.
Carl Phillips recently won a Pulitzer Prize for his collection Then The War. He will be speaking at the Sigma Tau Delta convention in St. Louis, MO, in April 2024. Learn more about NEHS activities at the Convention.
---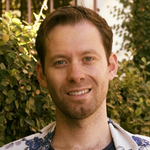 Chris Lockwood
NEHS Director
---
National English Honor Society
The National English Honor Society (NEHS), founded and sponsored by Sigma Tau Delta, is the only international organization exclusively for secondary students and faculty who, in the field of English, merit special note for past and current accomplishments. Individual secondary schools are invited to petition for a local chapter, through which individuals may be inducted into Society membership. Immediate benefits of affiliation include academic recognition, scholarship and award eligibility, and opportunities for networking with others who share enthusiasm for, and accomplishment in, the language arts.
America's first honor society was founded in 1776, but high school students didn't have access to such organizations for another 150 years. Since then, high school honor societies have been developed in leadership, drama, journalism, French, Spanish, mathematics, the sciences, and in various other fields, but not in English. In 2005, National English Honor Society launched and has been growing steadily since, becoming one of the largest academic societies for secondary schools.
As Joyce Carol Oates writes, "This is the time for which we have been waiting." Or perhaps it was Shakespeare: "Now is the winter of our discontent made glorious summer . . ." we celebrate English studies through NEHS.
National English Honor Society accepts submissions to our blog, NEHS Museletter, from all membership categories (students, Advisors, and alumni). If you are interested in submitting a blog, please read the Suggested Guidelines on our website. Email any questions and all submissions to: submit@nehsmuseletter.us.