The Cardinal Chapter at Chippewa Falls Senior High School recently held a Halloween-themed engaging and educational literary activity. Using an article from Smithsonian Magazine on the various theories of Edgar Allen Poe's mysterious death, small groups of students each chose one of the possible causes of Poe's death. After a short amount of group prep time to read and discuss the article and with the ability to research a bit more online, each group had two minutes to "speed debate" and argue why their given theory was the best one. Other groups had 30 seconds to ask questions and toss out a few counterclaims before a new group presented the next two-minute argument.
After all eight theories were "debated," the Chapter Co-Advisors chose the winning debate group.  Along with eating "spooky" snacks of Oreo spiders and pumpkin patch brownies, the entire prep time and debates only took about 40 minutes, which is as much meeting time as we have each month. This was a quick yet fun monthly meeting activity.
What literary events are your chapter planning for this Halloween?
Resources
Chapter Life
Noteworthy Activities
"Holiday Literacy Celebration"
ReadWriteThink
---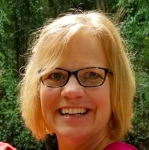 Pam Bowe
Cardinal Chapter, Co-Advisor
Chippewa Falls Senior High School, Chippewa Falls, WI