Last October, the Stephen Decatur High School chapter of the National English Honor Society hosted our annual Haunted Hallway, a stressful but enjoyable event. Every year, our English department lends our chapter their hallway, which we decorate according to the theme. However, last year we used an outdoor courtyard, and, adding to the challenges, the theme was twisted Dr. Seuss. An ambitious year indeed, it was made even more so through our social media takeovers on Snapchat and Instagram. Through this takeover, our chapter, Seahawk Lyceum, showcased the fundraiser to an audience unfamiliar with the event. Specifically, the immense amount of effort and endurance the event requires. For instance, last year alone, over 60 underclassmen and the 34 NEHS members volunteered, a group that was necessary to achieve the difficult feat. Yet, this displayed how willing our chapter is to work for something that generates as much success as this event, and further showcases how important the NEHS motto of "Gelast Sceal Mid Are" is to our group.

Once Haunted Hallway started, our President Marissa Wheaton walked through the courtyard capturing the reactions of guests, including our principal, through her takeover on Instagram. Additionally, our chapter Vice President Corinne Krasner was in charge of the Snapchat account. As a tour guide, it was difficult for her to update, but when she did, she displayed the ominous haunted courtyard that our hardworking members and volunteers were able to create. Once the event was over and the courtyard cleaned of any twisted Cat in the Hat or How the Grinch Stole Christmas references, we were satisfied in the knowledge that last year proved to be a successful one.

Through the social media takeover, we demonstrated how rewarding Haunted Hallway is despite the difficulties we face. As such, the social media takeover was responsible for numerous guests coming to support the fundraiser, which allowed us to garner more revenue than projected. Additionally, by taking over the Instagram and Snapchat accounts, our Seahawk Lyceum Chapter had the opportunity to demonstrate an event unique to our group and further display the importance of literacy.

Is your chapter planning an event that would lend itself nicely to a social media takeover? Request a takeover today, and make sure to check out these helpful tips from sister Society Sigma Tau Delta for hosting a successful social media takeover!
---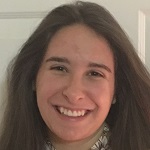 Tara Fischer
Seahawk Lyceum Chapter, Secretary
Stephen Decatur High School, Berlin, MD
---
Resources
How to Get the Most Out of Your Social Media Takeover
NEHS Takeover
NEHS on Social Media