The National English Honor Society is dedicated to supporting, and providing opportunities for, its student members. However, as an organization, we are acutely aware that NEHS exists and runs successfully because of the dedication and enthusiasm of our volunteer Chapter Advisors.
We know that being a Chapter Advisor goes beyond chairing a monthly meeting and includes (but is not limited to) being a dream instiller, counselor, role model, negotiator, motivator, discovery guide, and cheerleader.
We are hugely grateful to the almost 1,600 NEHS Chapter Advisors around the world for going above and beyond every single day to support not only the development and growth of their students, but also of NEHS.
Thank you.
---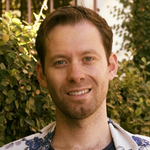 Chris Lockwood
NEHS Director
---
National English Honor Society
The National English Honor Society (NEHS), founded and sponsored by Sigma Tau Delta, is the only international organization exclusively for secondary students and faculty who, in the field of English, merit special note for past and current accomplishments. Individual secondary schools are invited to petition for a local chapter, through which individuals may be inducted into Society membership. Immediate benefits of affiliation include academic recognition, scholarship and award eligibility, and opportunities for networking with others who share enthusiasm for, and accomplishment in, the language arts.
America's first honor society was founded in 1776, but high school students didn't have access to such organizations for another 150 years. Since then, high school honor societies have been developed in leadership, drama, journalism, French, Spanish, mathematics, the sciences, and in various other fields, but not in English. In 2005, National English Honor Society launched and has been growing steadily since, becoming one of the largest academic societies for secondary schools.
As Joyce Carol Oates writes, "This is the time for which we have been waiting." Or perhaps it was Shakespeare: "Now is the winter of our discontent made glorious summer . . ." we celebrate English studies through NEHS.
National English Honor Society accepts submissions to our blog, NEHS Museletter, from all membership categories (students, Advisors, and alumni). If you are interested in submitting a blog, please read the Suggested Guidelines on our website. Email any questions and all submissions to: submit@nehsmuseletter.us.