Masaki Noguchi was a student member of NEHS at West Covina High School in West Covina, CA. He graduated from high school in 2013 and from the University of California, Berkeley in 2017. He is currently Associate Vice President for Investments at Turn/River Capital in San Francisco, CA.

If you want to submit an NEHS alumni profile, please take a look at our submission guidelines and send your text and photos to submit@nehsmuseletter.us.
English and Investments
While the National English Honor Society and software private equity investments might seem worlds apart, Noguchi does not believe this. He says his work, searching for and acquiring software companies from around the world with the aim of scaling them and improving profitability before selling them, is inextricably linked to the skills he developed in the NEHS Okura Chapter at West Covina High School.
Noguchi says clear and concise written and verbal communication is key because he works in a fast-paced environment where there is often little time for lengthy in-person meetings. He says, "I love collaborating with founders and management teams to figure out where to focus our energy,"' but when those people are located around the world and represent differing cultures and contexts, considering how they (the audience) will receive the content of any communication has to be a priority. He reflects that "If [he] learned anything during [his] time at NEHS, it is that it takes time, intention and revisioning" to construct strong, clear arguments that everyone will easily understand.
Another facet of Noguchi's work is reading, understanding, and digesting large amounts of legal documentation related to businesses and their acquisition. Quick and effective reading are key for him to be successful in his role, as is the ability to make concise and precise notes which he can refer back to at a later date and share with his colleagues.
He credits NEHS and his English teacher and NEHS Chapter Advisor, Tonaztin Rodriguez as being the catalyst for developing the written and verbal skills which have served him in his roles at William Blair (investment banking) and at Turn/River Capital.
Are you an NEHS alumni member? Consider submitting a blog to NEHS Museletter to share how you have been using the skills you developed as an NEHS member with current NEHS members.
---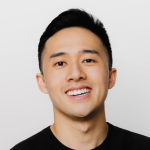 Masaki Noguchi
Okura Chapter, Alumnus
West Covina High School, West Covina, CA