October dawns with the change of seasons for most parts of the country, a cooling of temperatures and changing of colors as we move into the last quarter of the year. This year, October also marks the 10th anniversary of the National Day on Writing, launched by National Council of Teachers of English (NCTE) by visionary leaders intent on bringing the importance of writing and the teaching of writing to the forefront. NEHS chapters annually have celebrated writing through a variety of means— NEHS student members might invite peers  to post poetry, essays, and stories online or on displays around schools, staging "write-ins" to generate spontaneous compositions, posting favorite quotations from authors/texts to show the power of words, or by reading favorite passages from texts and working to emulate the writing of renowned authors.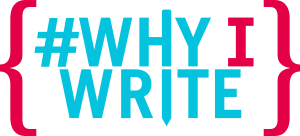 NCTE will host a month-long Twitter feed, #WhyIWrite Social Campaign, sharing the reasons people write. For Advisors, on October 14 there will be a Twitter chat on Writing for Empathy, supporting the important role writing may play in nurturing civic engagement in school. Additionally, on October 19, Jacqueline Woodson will conduct a virtual write-in for aspiring writers entitled Writing = Hope x Change.
Toward the end of October, the NEHS-sponsored Intellectual Freedom Challenge competition will draw to a close as participating NEHS members submit their essays for evaluation. We look forward to sharing the winning essays that always impress evaluators as they read the heartfelt words of passionate writers who believe in the power of the students' write to read.
---
More from NEHSXpress: October 3, 2018
NEHS Intellectual Freedom Challenge
Apply for a Chapter Project Grant
Advisory Council Representatives Sought