Milton High School in Milton, GA, is on a roll when it comes to producing Georgia Poet Laureate Prize winners. For the second consecutive year the Milton High School NEHS Chapter is proud to announce that one of their members has been named a recipient of this prestigious award.
Each year high school students from across the state of Georgia submit original poetry to be judged by Georgia's poet laureate, Judson Mitcham, and the Georgia Council for the Arts. "The award is designed to bring recognition to the careful art of the written word, which is particularly important in a time that increasingly subordinates word to image," explains Mitcham.
The Georgia Governor, First Lady, and Poet Laureate recognize recipients of the Georgia Poet Laureate's prize at the Office of the Governor at the State Capitol in Atlanta. Following the ceremony, the prize recipients are treated to a private tour of the Margaret Mitchell House Museum. Additionally, Atlanta Magazine publishes the winning poems on their website.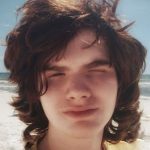 In 2017 Max Morella's "Existential Haiku: A Choose Your Own Adventure Poem." Max is a teenager from the suburbs of Atlanta. As a fan of all things kitschy, dadaist, and nostalgic, the idea of a Choose Your Own Adventure poem seemed like a clever twist, if nothing else. The contents of each haiku are a loose satire of existential philosophy, pretentious literary clichés, religion, and other issues currently affecting today's youth. He is flattered and surprised to receive this honor and hopes to keep writing in the future.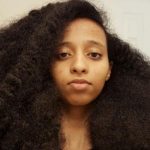 The following year a second Milton student followed in Max's footsteps when Dagmawit "Bessi" Adamu's "Seamstress" was named the 2018 Georgia Poet Laureate Prize Winner. "I'm extremely humbled to be winner of the Poet Laureate Prize," said Bessi. "It's a great honor and I still can't believe I was chosen out of so many talented submissions. I'm still fairly new to writing poetry but winning this prize has encouraged me to keep on writing. I hope to write many more poems that can have a positive impact on others." She is a writer who spends more time thinking about writing than actually writing. She is honored to receive this award and would like to thank God and her family.
She was inspired to write "Seamstress" by the following commentary:
"Just like we did in Rwanda, just like we did in the Balkans, we are once again seeing a genocide happen before our very eyes. And we will do nothing about it. We will bury our heads in the sand, and when our children will ask us why we let this happen, we will plead ignorance. Once the final act of killing starts, it is usually too late. For the Rohingya, the final act is in full swing. And still we are in denial about what is happening."—Dr. Azeem Ibrahim on the Rohingya Genocide, for CNN
---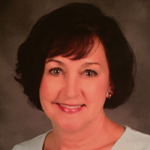 Cathy K. Power
Milton High School Chapter, Chapter Advisor
Milton High School, Milton, GA