National English Honor Society offers early career teachers Classroom Library Grants designed to enhance the Society's goals of
promoting interest in literature and language in the surrounding communities;
fostering all aspects of the discipline of English, including literature, language, writing, and media; and
serving society by fostering literacy.
The Classroom Library Grants are also intended to support English teachers who have recently entered the field of teaching and need texts to provide their students with a library in their own classrooms, especially where access to school or public libraries or to books in the home may be limited.
NEHS will award up to five grants of up to $400 each per year to teachers who have been teaching English for five years or fewer. Applicants may or may not be recent college graduates; the Classroom Library Grant is intended to help new teachers, whether in their first years out of college or in the first years of a second career.
Take a look at the 2019-2020 NEHS Classroom Library Grant recipients' accounts of their experiences to see what opportunities may be available for you.
---
If You Build a Classroom Library, They Will Read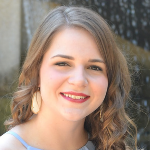 Rebecca Riggs
Classroom Library Grant Recipient, 2019-2020
Dr. T.J. Eckleburg Chapter, Advisor
Klein Cain High School, Klein, TX
---
Books are Our Passports to the World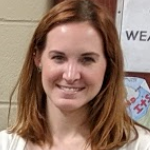 Liza Leonhardt
Classroom Library Grant Recipient, 2019-2020
Cy-Lakes 451: The Fire Fighters Chapter, Advisor
Cy-Lakes High School, Katy, TX
---
NEHS Classroom Library Grants
Eligibility Categories
The Classroom Library Grants are broken down into two different eligibility categories.
Tier I: Early career English language arts teachers who are also serving as NEHS Advisors of active chapters. Priority for grants is given to this category.
Tier II: Early career English language arts teachers who teach in a school with an active NEHS chapter. The required letter of support must come from the NEHS Advisor
Criteria For Selection
In choosing recipients, the Classroom Library Grant Committee will consider criteria such as the following:
Lack of economic and geographic access to books at your school, or another demonstrated need;
The explanation of how the classroom library envisioned will support your goals in alignment with the Society's goals; and
Supervisory endorsement of your classroom library project; and
Tier I or Tier II status.
Deadline and Dates
The deadline for applications is October 3, 2022, 11:59 p.m. CDT. Awards will be made on November 7 with funds available in January 2023.