Reading one book can transport a child on a trip around the entire world. Reading one book can allow a child to explore a new and fresh perspective on life. Reading one book can allow a child to feel better connected to others and receive validation by finally learning about characters who look and sound just like them.
This summer, our chapter applied for and received the wonderful news that we were designated $400 through the NEHS Classroom Library Grant. We were extremely surprised and thankful to stand out from the pack and be selected from countless other entries across the country. As an educator in my fourth year of teaching and an NEHS Chapter Advisor, I feel one of my main goals for my students is to help them flourish into curious, kind, and world-changing young adults. One of the best ways to foster a love of learning in my students, many of whom work at least one job in high school to help support their families, is to find high-interest texts with complex, intriguing characters who are multifaceted with stories of overcoming struggle that are relatable to them.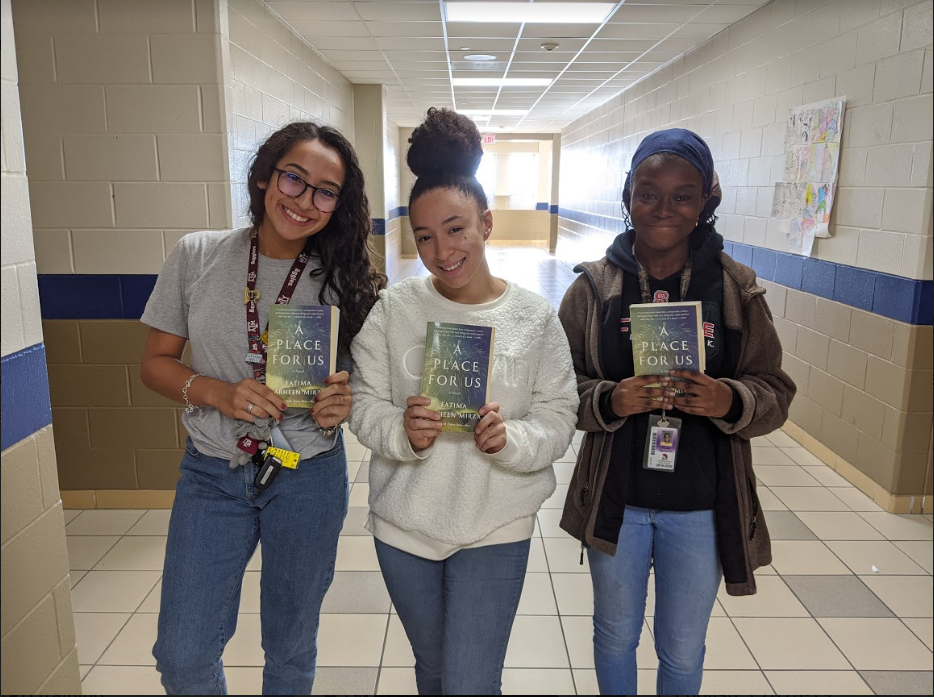 Our local NEHS chapter, which serves Title 1 students in Katy, TX, and has been around for a little over five years, is able to participate in the Common Reader experience and apply for NEHS Scholarships for the first time ever. With the help of the grant money, I was able to purchase five titles of the 2019 Common Reader, A Place for Us by Fatima Farheen Mirza, this semester and plan to purchase five of the new Common Reader titles each year. Our district, Cy-Fair ISD, has also made a huge push this year to allow students to select choice texts to read in class. This semester, I was also able to purchase nine different high-interest, diverse titles for students to read this year, including Just Mercy by Bryan Stevenson, Outliers: The Story of Success by Malcolm Gladwell, and The Other Wes Moore: One Name, Two Fates by Wes Moore. We still have plenty of grant funds left over for me to use in the coming years, so I can continue to expand my classroom library and allow more students to participate in the Common Reader experience.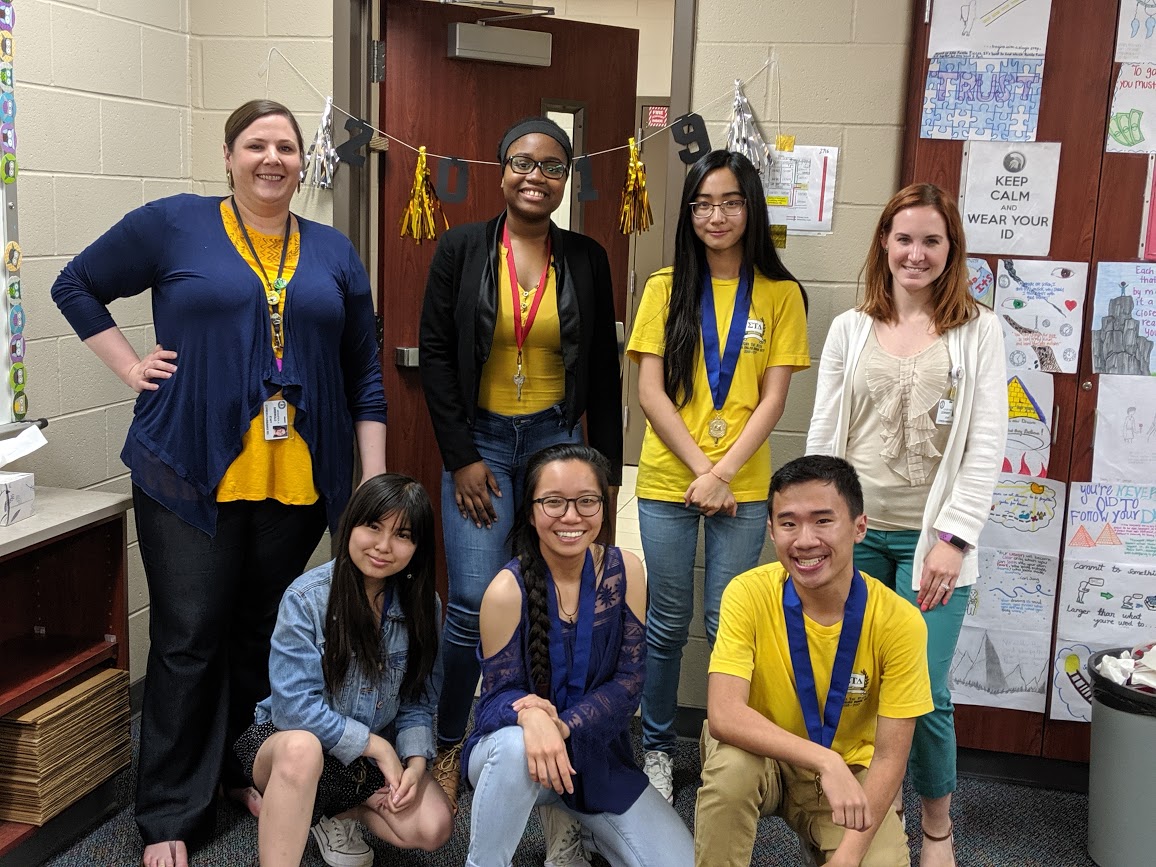 Our students truly are the heart of our organization, so here are some quotes from a few of our officers to demonstrate in their own words how much being a member of NEHS means to them.
"I love how welcoming the club is and how much we give back to the community," said Habiba Raji, senior and Treasurer of our local NEHS chapter. "We learn new words every meeting, and I feel warm coming into this club each time. I always feel excited to contribute to everything we do."
As a three-year member of NEHS, Faith Ukazim, senior and President of our local NEHS chapter, said, "I feel like I've become a better communicator and public speaker. I have learned a lot of new words that I never would've learned. I have become more social, and it feels good to be part of the community and knowing I was part of something big in high school."
"A really important aspect of leadership is leading by example, and I think NEHS provides an opportunity to do that," said Neel Pandey, senior and Vice President of our local NEHS chapter. "It allows me to set an example by helping the community and do more to ensure the club runs effectively as well as give each person a chance to benefit the community."
---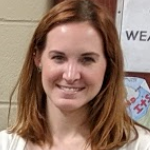 Liza Leonhardt
Classroom Library Grant Recipient, 2019-2020
Cy-Lakes 451: The Fire Fighters Chapter, Advisor
Cy-Lakes High School, Katy, TX
Twitter handle: @CLHS_NEHS
Instagram handle: @CL_NEHS
---
NEHS Classroom Library Grants
National English Honor Society offers Classroom Library Grants designed to enhance the Society's goals of
promoting interest in literature and language in the surrounding communities;
fostering all aspects of the discipline of English, including literature, language, writing, and media; and
serving society by fostering literacy.
The Classroom Library Grants are also intended to support English teachers who have recently entered the field of teaching and need texts to provide their students with a library in their own classrooms, especially where access to school or public libraries or to books in the home may be limited.
NEHS will award up to five grants of up to $400 each per year to teachers who have been teaching English for five years or fewer. Applicants may or may not be recent college graduates; the Classroom Library Grant is intended to help new teachers, whether in their first years out of college or in the first years of a second career.
Eligibility Categories
The Classroom Library Grants are broken down into two different eligibility categories.
Tier I: Early career English language arts teachers who are also serving as NEHS Advisors of active chapters. Priority for grants is given to this category.
Tier II: Early career English language arts teachers who teach in a school with an active NEHS chapter. The required letter of support must come from the NEHS Advisor
Criteria For Selection
In choosing recipients, the Classroom Library Grant Committee will consider criteria such as the following:
Lack of economic and geographic access to books at your school, or another demonstrated need;
The explanation of how the classroom library envisioned will support your goals in alignment with the Society's goals; and
Supervisory endorsement of your classroom library project; and
Tier I or Tier II status.
Deadline and Dates
The deadline for applications is October 3, 2022, 11:59 p.m. CDT. Awards will be made on November 7, 2022 with funds available in January 2023.