Burns Night, which takes place annually on January 25, marks the birth (1759) of Robert Burns, one of Scotland's most famous sons and its national poet. The annual event began five years after Burns' death in 1796 as a way for his friends to celebrate his legacy.
Robert Burns penned over 550 poems and songs, the most famous being "Auld Lang Syne," which is frequently sung at New Year celebrations around the world. However, more spectacular is the Burns Supper which takes place at the January 25 festivities and includes "interesting" Scottish cuisine, including Haggis, served with turnip and potatoes, and a traditional Smoked Haddock soup. Drinks come in the form of dram of traditional Scotch whisky.
The host of the Burns Night celebration opens the event with the famous "Address to a Haggis," a poem written by Burns to share his love for the sheep's heart, liver, and lung-filled pudding. The haggis is often brought into the dinner on a silver plate, accompanied by a bag piper. When it has made its way to the high table, the poem is recited, and the haggis is symbolically cut with a ceremonial knife for everyone to enjoy.
The text of the "Address to a Haggis" is notoriously difficult to recite because of its eighteenth-century Scots pronunciation, and the quality of a Burns Supper is often gauged by the eloquence of the hosts' recitation. Why not attempt a rendition and share your attempt with us @englishmatters on Instagram?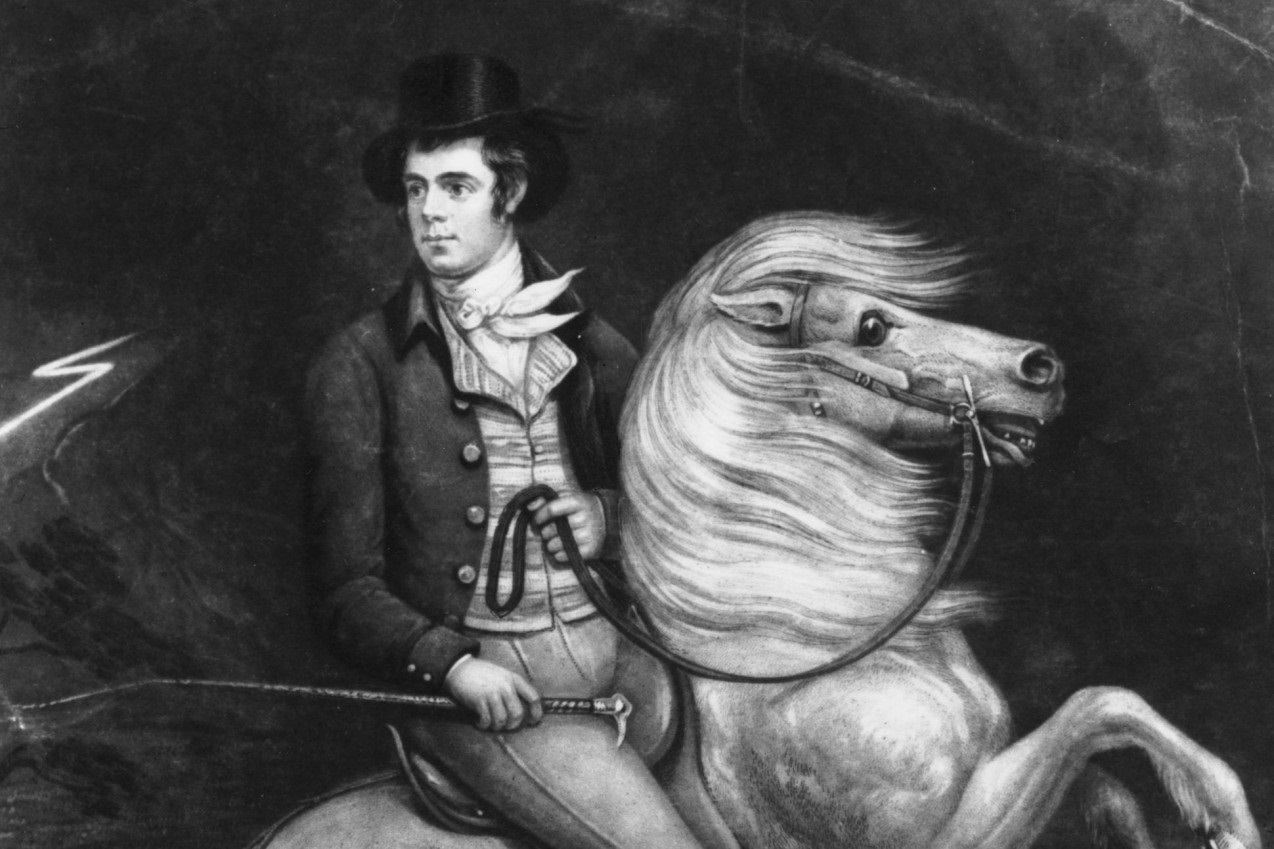 Address to a Haggis, by Robert Burns
Fair fa' your honest, sonsie face,
Great Chieftain o' the Puddin-race!
Aboon them a' ye tak your place,
Painch, tripe, or thairm:
Weel are ye wordy of a grace
As lang 's my arm.
The groaning trencher there ye fill,
Your hurdies like a distant hill,
Your pin wad help to mend a mill
In time o' need,
While thro' your pores the dews distil
Like amber bead.
His knife see Rustic-labour dight,
An' cut ye up wi' ready slight,
Trenching your gushing entrails bright,
Like onie ditch;
And then, O what a glorious sight,
Warm-reekin, rich!
Then, horn for horn, they stretch an' strive:
Deil tak the hindmost, on they drive,
Till a' their weel-swall'd kytes belyve
Are bent like drums;
Then auld Guidman, maist like to rive,
Bethankit hums.
Is there that owre his French ragout,
Or olio that wad staw a sow,
Or fricassee wad mak her spew
Wi' perfect sconner,
Looks down wi' sneering, scornfu' view
On sic a dinner?
Poor devil! see him owre his trash,
As feckless as a wither'd rash,
His spindle shank a guid whip-lash,
His nieve a nit;
Thro' bluidy flood or field to dash,
O how unfit!
But mark the Rustic, haggis-fed,
The trembling earth resounds his tread,
Clap in his walie nieve a blade,
He'll make it whissle;
An' legs, an' arms, an' heads will sned,
Like taps o' thrissle.
Ye Pow'rs wha mak mankind your care,
And dish them out their bill o' fare,
Auld Scotland wants nae skinking ware
That jaups in luggies;
But, if ye wish her gratefu' prayer,
Gie her a Haggis!
---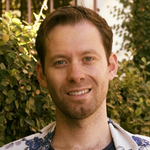 Chris Lockwood
NEHS Director
---
National English Honor Society
The National English Honor Society (NEHS), founded and sponsored by Sigma Tau Delta, is the only international organization exclusively for secondary students and faculty who, in the field of English, merit special note for past and current accomplishments. Individual secondary schools are invited to petition for a local chapter, through which individuals may be inducted into Society membership. Immediate benefits of affiliation include academic recognition, scholarship and award eligibility, and opportunities for networking with others who share enthusiasm for, and accomplishment in, the language arts.
America's first honor society was founded in 1776, but high school students didn't have access to such organizations for another 150 years. Since then, high school honor societies have been developed in leadership, drama, journalism, French, Spanish, mathematics, the sciences, and in various other fields, but not in English. In 2005, National English Honor Society launched and has been growing steadily since, becoming one of the largest academic societies for secondary schools.
As Joyce Carol Oates writes, "This is the time for which we have been waiting." Or perhaps it was Shakespeare: "Now is the winter of our discontent made glorious summer . . ." we celebrate English studies through NEHS.
National English Honor Society accepts submissions to our blog, NEHS Museletter, from all membership categories (students, Advisors, and alumni). If you are interested in submitting a blog, please read the Suggested Guidelines on our website. Email any questions and all submissions to: submit@nehsmuseletter.us.
---
More from NEHSXpress: January 31, 2023
Black History Month: Using Your Voice is a Political Choice
NEHS Philanthropy
Enrolling Students on NEHS Connect
Share Your Stories on Social Media