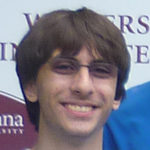 by Christopher Lombardo
Upper Darby High School, Drexel Hill, PA
Christopher Lombardo received one of the Junior Summer Stipend Awards for study at Susquehanna University in Pennsylvania this past summer. This edited blog was submitted as part of his obligation for being awarded the grant.
When I arrived at Susquehanna (PA) University's Writers' Workshop this past July, I expected to further develop my writing skills, gain some useful knowledge about the writing industry, and talk about writing with other teenagers. A week later, I walked out with an incredibly expanded perspective on every aspect of writing, had developed a group of fantastic new friends, and had gained the knowledge that there is nothing I'd love more than to spend college studying creative writing. Every day at the Workshop was its own adventure; twenty-four hours jammed-packed with everything from analyzing short stories to dissecting dead fish.
In fact, one of the favorite methods of my group's professor, Dr. Silas Dent-Zobal, for sparking story ideas involved approaching writing like a method actor would approach a role. Over the course of the week, we played piano while wearing bathing suits to better understand characters that felt out of place, we ran laps on a track and wrote out multiplication tables to energize our minds, and we used random tools (including a rock and a door wedge) to dissect dead fish and learn about portraying sensory details. Each activity developed into a specific prompt, all of which we had to transform into stories. Both the analyses and the activities, all of which occurred during the first two days of the Workshop, played into the overarching goal of the week: we had to write a short story for reading in front of our peers and parents.
In the end, my week at the Writers' Workshop powerfully affirmed my desire to study creative writing in college and gave me a front row seat to a myriad collection of different writers, styles, methods, and characters. It was truly a once-in-a-lifetime opportunity; from dissecting fish to writing countless pages and listening to many stories, the week was filled with people, experiences, and tales I'll never forget. Thank you for giving me the opportunity to attend the Workshop.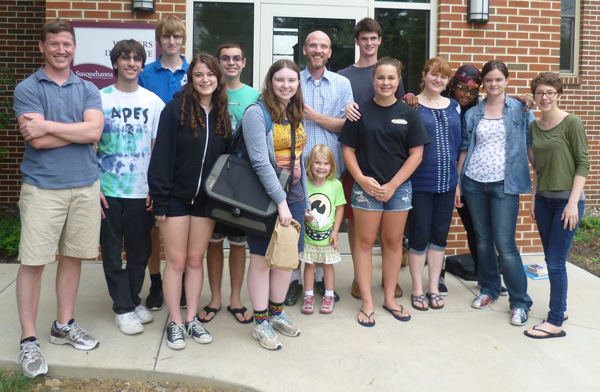 The Junior Summer Study Stipend is presented to members of National English Honor Society (NEHS) who are high school juniors, rising to the senior class in the fall of 2014. This award is intended to support students who have been selected or who will be attending a summer learning program that is related to English studies in a direct way. Up to two awards for $750 will be offered each year. Applications will be accepted between April 1 and May 5, 2014.