Casey Shubin was a student member of NEHS at West Covina High School in West Covina, CA. She graduated from high school in 2014 and holds a BA in Communication Studies and Sociology from Loyola Marymount University and an MS in College Counseling and Student Development from Azusa Pacific University. She is currently Assistant Director of Freshman Recruitment at the University of California, Los Angeles.
If you want to submit an NEHS alumni profile, please take a look at our submission guidelines and send your text and photos to submit@nehsmuseletter.us.
For Casey Shubin, the National English Honor Society wasn't just about literary analysis (although she did enjoy that), it was also about working with others and helping them develop their skills. That, she says, continued throughout her undergraduate degree in Communications and Sociology. The skills she developed as an NEHS member helped her understand the world around her and critique the impact she and others were having on it.
Ultimately, this led to her interest in higher education and supporting those most in need to be able to reach it. Her analytical and communications skills, honed both as an NEHS student at high school and during her undergraduate and graduate degrees, have given her the tools to be able to advocate for marginalized students and support them through the often difficult process of reaching university admission.
Shubin says she still uses the critical thinking and effective communication skills that she enhanced through NEHS activities in her current role as Assistant Director of Freshman Recruitment at UCLA. There she has had to put these skills into play when creating resources to support young people in gaining access to higher education.
Without NEHS and the foundation skills it promotes, she would never have taken on the challenges of an undergraduate degree in Communication Studies and Sociology and, in turn, would not have considered studying College Counseling.
Are you an NEHS alumni member? Consider submitting a blog to NEHS Museletter to share how you have been using the skills you developed as an NEHS member with current NEHS members.
---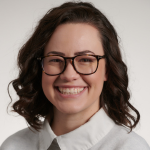 Casey Shubin
Okura Chapter, Alum
West Covina High School, West Covina, CA
---
National English Honor Society
The National English Honor Society (NEHS), founded and sponsored by Sigma Tau Delta, is the only international organization exclusively for secondary students and faculty who, in the field of English, merit special note for past and current accomplishments. Individual secondary schools are invited to petition for a local chapter, through which individuals may be inducted into Society membership. Immediate benefits of affiliation include academic recognition, scholarship and award eligibility, and opportunities for networking with others who share enthusiasm for, and accomplishment in, the language arts.
America's first honor society was founded in 1776, but high school students didn't have access to such organizations for another 150 years. Since then, high school honor societies have been developed in leadership, drama, journalism, French, Spanish, mathematics, the sciences, and in various other fields, but not in English. In 2005, National English Honor Society launched and has been growing steadily since, becoming one of the largest academic societies for secondary schools.
As Joyce Carol Oates writes, "This is the time for which we have been waiting." Or perhaps it was Shakespeare: "Now is the winter of our discontent made glorious summer . . ." we celebrate English studies through NEHS.
National English Honor Society accepts submissions to our blog, NEHS Museletter, from all membership categories (students, Advisors, and alumni). If you are interested in submitting a blog, please read the Suggested Guidelines on our website. Email any questions and all submissions to: submit@nehsmuseletter.us.