In 1959, British scientist and author C. P. Snow gave a Rede Lecture at the University of Cambridge. In it, he expressed his sadness that the cultural life of the country had become divided into "two cultures," the sciences and the arts and humanities. Snow's text goes on to say that too much emphasis had been placed on the humanities in the British education system and that this limited the opportunities of British political leaders to face the new, technological, and scientific world.
Obviously, literary critics and the British elite were up in arms at the accusations levied by Snow. In particular, the famous critic of early twentieth century poetry, F. R. Leavis, did not respond well to being called a "natural luddite" in terms of his ability to understand industrialized society. He responded by asking whether Snow's work (literary or scientific) had any significance at all.
While times have certainly changed, and the huge divide that Snow perceived, may have narrowed, the opinion that students are either good at the sciences or good at the humanities still exists in many schools. Certainly, when I was at school my cohort was clearly divided in that way.
Stephen Jay Gould's The Hedgehog, the Fox, and the Magister's Pox looks to reunite the sciences and humanities after centuries of isolation and antagonism. It argues that the idea of diametrically opposed fields is not only completely wrong but has also permanently damaged relations between two disciplines. He goes on to say that while a genuine lack of understanding about what goes on in other fields may hamper interdisciplinary studies, relationships can definitely improve by people stepping out of their comfort zone, taking a risk, and being willing to try something new.
Contemporary novelists and dramatists such as Ian McEwan (Saturday), Tom Stoppard (Arcadia), and Michael Frayn (Copenhagen) have begun re-incorporating scientific concepts into fiction, as does the 2024 NEHS Common Reader. The Botanist's Daughter by Kayte Nunn stood out among the short-listed Common Reader texts precisely for its interweaving of science and literature. NEHS is actively looking to promote the connections between the sciences and the humanities and The Botanist's Daughter's focus on two female botanists working on a similar project a century apart brings together science, literature, romance, and adventure.
How does your high school promote interdisciplinary learning between the sciences and the humanities? Share your thoughts with us @englishmatters.
---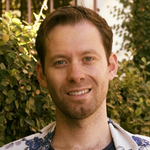 Chris Lockwood
NEHS Director
---
National English Honor Society
The National English Honor Society (NEHS), founded and sponsored by Sigma Tau Delta, is the only international organization exclusively for secondary students and faculty who, in the field of English, merit special note for past and current accomplishments. Individual secondary schools are invited to petition for a local chapter, through which individuals may be inducted into Society membership. Immediate benefits of affiliation include academic recognition, scholarship and award eligibility, and opportunities for networking with others who share enthusiasm for, and accomplishment in, the language arts.
America's first honor society was founded in 1776, but high school students didn't have access to such organizations for another 150 years. Since then, high school honor societies have been developed in leadership, drama, journalism, French, Spanish, mathematics, the sciences, and in various other fields, but not in English. In 2005, National English Honor Society launched and has been growing steadily since, becoming one of the largest academic societies for secondary schools.
As Joyce Carol Oates writes, "This is the time for which we have been waiting." Or perhaps it was Shakespeare: "Now is the winter of our discontent made glorious summer . . ." we celebrate English studies through NEHS.
National English Honor Society accepts submissions to our blog, NEHS Museletter, from all membership categories (students, Advisors, and alumni). If you are interested in submitting a blog, please read the Suggested Guidelines on our website. Email any questions and all submissions to: submit@nehsmuseletter.us.