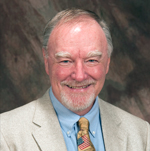 by Dave Wendelin
Director of NEHS
With all due respect to William Shakespeare, the question at hand that has been on my mind for many weeks is whether an NEHS blog should be launched. Today, the answer is an enthusiastic yes! Being from a "non-techie" generation (even our six-year-old granddaughter is much more adept at negotiating all the technological platforms available than I), I've needed some convincing that blogging should be added to the NEHS communication network. Colleagues in the Central Office and student leaders from Sigma Tau Delta, who regularly contribute to their blog, WORDY by Nature, have provided enough encouragement and direction to push me into this new realm.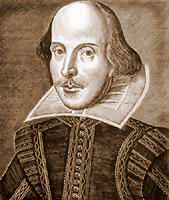 In the past, we have published, either in print form or online, a periodic or yearly publication, The NEHS Museletter. While that tool has served a fine purpose, as the organization has grown the need for more timely and relevant communication and discussion has become apparent. The "yearbook" formats of the most recent Museletters have been just that, static, end-of-the-year publications that few have accessed (other than those featured, perhaps). In other words, "old news" was the focus.
With this blog, we hope to engage our community of NEHS members in a dynamic dialogue, capturing the "sights and sounds," if you will, of the exciting work of NEHS, the amazing stories of achievement, outreach, and learning that take place each day in our chapter "family." To that end, we will feature chapter projects, events, and celebrations. We'll ask for Chapter Advisors to share their successes and challenges; we will invite student leaders to voice their excitement about books, writing, and English studies as well as their anxieties and anticipations about university study. Along the way, we'll bring the stories of, the vigor of, and the importance of NEHS to life in a way we have not embraced before now.
We invite your reading, your thinking, your responding, your contributing. Please join the conversation!