The Advisory Council Scholarships are the second-highest awards presented by NEHS. Members of the Advisory Council serve as judges for the essay competition based on the Common Reader; the essays from these students were considered to be the best in this category.
Advisory Council Scholarship ($2,500 each)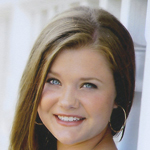 Stephanie Schulz
Geneva High School
Chapter: Round Table
Geneva, IL
Stephanie Schulz is a 2013 graduate from Geneva High School in Geneva, Illinois. She will be attending the University of Iowa in Fall, 2013, as a member of the Direct Admissions Nursing Program. Stephanie's career goal is earn a doctoral degree to become a family nurse practitioner.
During her high school years, Stephanie served as the secretary of National English Honors Society during her junior year and as the president during her senior year. Other honors include: University of Iowa Old Gold Scholar, National Honor Society, Illinois State Scholar, AP Scholar, eight semesters on the high honor roll, and November Kane Country Chronicle Student of the Month for Geneva High School. Her activities included over 200 service hours through the Geneva Is Volunteering Everywhere program, including service with Fox Valley Special Recreation, the Paul Ruby Foundation, Tri City Health Services, Delnor Community Hospital, and the Geneva Chamber of Commerce. In addition to volunteering, Stephanie served on the leadership board for Expanding Your Horizons Gifted Program and sang with Varsity Choir. Stephanie is employed as a camp counselor with the Geneva Park District.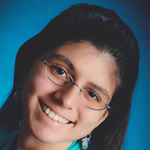 Angela Acosta
Eastside High School
Chapter: Spiritus Mundi
Gainesville, FL
Angela is very excited to be attending Smith College in Northampton, Massachusetts this coming fall. She plans on enrolling in a variety of courses, but would like to double major in English literature and Spanish. Her NEHS sponsor, Ms. Reynierson, has been an integral part of Angela's high school experience and it is because of her support that Angela aspires to not merely conduct literary analysis, but to become a secondary English and Spanish teacher. This school year, she is the president of Eastside High School's Spiritus Mundi chapter of NEHS and has organized a school book sale, a new cinematography group for school public service announcements, and has been the Writer's Club president. Angela's interests include reading science fiction novels, composing poetry and listening to popular Latin music.