The festive season will soon be upon us and what better way to spend the holidays than curled up with a good book? However, the big question is "which book?" NEHS Advisory Council members (some of the most learned people I know) have each written a short review of the best book they read in 2023 to help narrow down your choices. Enjoy!
Lark Ascending by Silas House
Lark Ascending by Silas House charts the story of Lark's journeys to Ireland in order to escape from religious fanaticism in the United States. Lark finds out that his promised safe haven no longer exists, meaning he has to escape into the Irish countryside, and use his wits to survive. He forms a friendship with Seamus, one of the last remaining dogs (a Beagle) and Helen, a famed outlaw dealing with the loss of her son. Together, they journey toward Glendalough, a magical place at the meeting of two ley lines. If you liked Cormac McCarthy's The Road, you will love this story about friendship, shared humanity, and the fight for personal freedoms.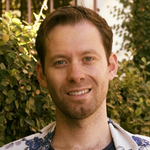 Christopher Lockwood
NEHS Director
International Region Representative
---
Three Martini Afternoons at the Ritz: The Rebellion of Sylvia Plath and Anne Sexton by Gail Crowther
In Three Martini Afternoons at the Ritz: The Rebellion of Sylvia Plath and Anne Sexton by Gail Crowther, Crowther unravels the complicated relationship between two of the greatest twentieth century poets. Beginning with their introduction at Robert Lowell's poetry workshop at Boston University, the novel explores the friendship, jealousy, rivalry, and respect Plath and Sexton shared and expressed in their writings.  Synthesizing her biographical research on Plath and Sexton with their poetry, letters, journals, and interviews, Crowthers celebrates their accomplishments and acknowledges their struggles, illustrating the intense bond the poets shared as they navigated the complex intersections of their identities.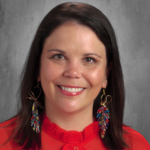 Breanne Hicks
Southwestern Region Representative
St. Mary's Hall
San Antonio, TX
---
Bunny by Mona Awad
The best book I have read in 2023 is Bunny by Mona Awad. This campus novel traces the (mis)adventures of Samantha Mackey, a student accepted into a highly competitive MFA cohort in New England. Samantha quickly becomes beguiled with a group of ultra-feminine friends, who call one another "Bunny" and have a propensity for matching sweater sets and printed dresses. As the reader is dragged down the rabbit hole of dark academia, Samantha navigates trying friendships, questionable lovers, and continual sense of imposter syndrome. Bunny will leave you grinning with delight and routing for Samantha.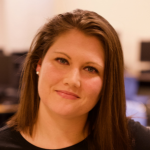 Tara Ann Carter
Far Western Region Representative
Providence High School
Burbank, CA
---
The Weight of Blood by Tiffany D. Jackson
The Weight of Blood by Tiffany D. Jackson is a popular YA book, and it does not disappoint. The book's main character, Madison Washington, is biracial—she takes us through her experiences at school where encounters bullying as well as the desire to fit in with her peers. Jackson's effortless writing makes us want to comfort Madison as we learn more about her upbringing. Critics have claimed Madison Washington to be the Black version of Carrie (by Stephen King) as there is a tragedy at the school's first-ever integrated prom. Throughout the book, we are left wondering who Madison Washington really is and whether or not she is capable of something so horrific.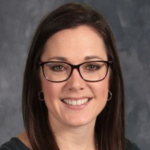 Cami Badman
Midwestern Region Representative
Sullivan High School
Sullivan, IL
---
The Night Visitor by Lucy Atkins
In The Night Visitor by Lucy Atkins, suspense is in the air from the very first pages: Olivia is hiding something, and Vivian knows the truth. The story unfolds and Vivian follows Olivia to France for a family holiday . . . but how far will Olivia go to punish Vivian, and what is she punishing her for? As the ladies become more unhinged, the plot deepens as the past begins to collide with the present. It's a twisty, spooky plot that gives off the vibe of a haunted house mystery.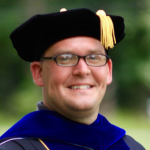 Michael Penna
Eastern Region Representative
Collier School
Wickatunk, NJ
---
Lessons in Chemistry by Bonnie Garmus
Scientist-turned-TV cooking show host Elizabeth Zott is an unlikely protagonist of Bonnie Garmus' Lessons in Chemistry: an early 1960s feminist who uses her platform to empower other women. She begins the book working in a male dominated chemistry lab, navigating sexism and harassment; through an unfortunate series of events, she becomes a single mother without a job, eventually finding an opportunity hosting a cooking show, but doing it her way: combining her chemistry background with her knowledge of cooking, while challenging the public's perception of both women and cooking. The story is one of empowerment, depth, and interesting character development, while also being lighthearted, and laugh-out-loud funny. You won't be disappointed!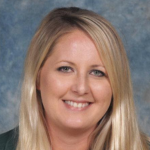 Bethany Seal
Southern Region Representative
West Harrison High School
Gulfport, MS
---
The Underground Railroad by Colson Whitehead
The Underground Railroad by Colson Whitehead is one of the best books I have read in 2023. This gripping novel takes readers on a heart-wrenching journey through some of the darkest chapters of American history. Whitehead's vivid storytelling brings to life the courage of those who sought freedom from slavery, and his exploration of a metaphorical "underground railroad" adds a unique and thought-provoking layer to the narrative. Through a blend of historical fact, magical realism, and the experiences of Cora, a resilient protagonist, Whitehead sheds light on the profound impact of slavery on individuals and communities.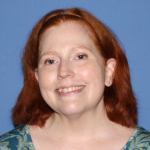 Lindsey Ward
Southwestern Region Representative
The Woodlands College Park High School
The Woodlands, TX
---
Under the Whispering Door by TJ Klune
Under the Whispering Door by TJ Klune is an enchanting novel set at Charon's Crossing, a unique tea shop, where readers meet a cast of endearing characters—from a sarcastic grim reaper to a deeply empathetic ferryman. Klune masterfully evokes a myriad of emotions from his audience as they learn about this world's life after death. I cannot remember another book that made me laugh out loud quite like this one did. Additionally, there are some aspects (especially the romantic ones) that were predictable, but there were plenty of unexpected moments in the novel that have the potential to warm your heart and have you contemplate the meaning of life—and death.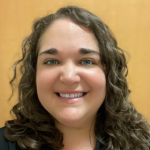 Jessica McCole
Southern Region Representative
Heritage High School
Ringgold, GA
---
White Cat, Black Dog by Kelly Link
Kelly Link's work defies categorization. Are the stories in this year's White Cat, Black Dog fantasy? Romance? Horror? Psychological fairy tale? Multiversal journalism? All of these things, sure, and a bunch more we don't yet have names for. But the feeling her work inspires, for me, at least, is clear: safe. As a reader, you feel safe knowing that you're in the hands of a writer of supreme confidence and capability. More broadly, as a being who exists, you feel safe because Link gives definition to all the formless weirdness that feels like it lurks just past the periphery and shows you how to coexist with it.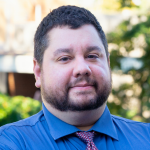 Chris Tamarri
Eastern Region Representative
Bishop Eustace Preparatory School
Pennsauken, NJ
---
The Legend of the Holy Drinker by Joseph Roth
In The Legend of the Holy Drinker by Joseph Roth, the derelict protagonist, Andreas, lives along the Seine in Paris, France. His life is dismal, lonely, and seemingly ordinary; however, one day a generous man's charity leads him through a series of fortuitous encounters. With great fortune in his hand, Andreas struggles to keep a promise made to the man and succumbs to a life of debauchery, finding himself in a vicious cycle that is predictable yet, ironically, misfortunate. Roth's irony, flexibility, and pensiveness reject any sort of mindlessness or blandness; rather, the simplicity of this "legend" is bold and unapologetic.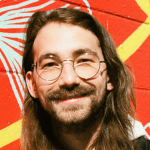 Ryan Karpovage
High Plains Region Representative
Bear Creek High School
Lakewood, CO
---
Lab Girl by Hope Jahren
Hope Jahren's memoir, Lab Girl, is a beautiful and thought-provoking narrative that explores the natural world, life, and its interconnectedness. Her love for science began as a young girl who found a haven in her father's lab, which continued to grow through her adult years despite the obstacles she encountered as a woman in STEM. Jahren's descriptions of her relationships with her father, her lab partner, and herself are both beautiful and heartbreaking. Science enthusiast or not, Hope Jahren's autobiography is inspirational and a breath of fresh air . . . pun intended.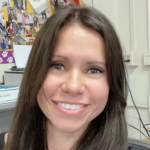 Tonatzin Rodriguez
Far Western Region Representative
West Covina High School
West Covina, CA
---
The Beginning of Everything by Robyn Schneider
The Beginning of Everything by Robyn Schneider was a lovely surprise for me. It is a young adult title that I read during the summer, and it is the first time I re-read a novel again immediately after finishing it. While Schneider may have a formula (I have now read four of her novels), it is a formula I like. Main character Ezra Faulkner suffers through a horrific accident, a break-up, and the loss of his athletic dimension. He believes it to be the end of everything, but, as the title suggests, it is, in fact, only the beginning of his new and more complete existence. Sharp writing, witty protagonists, and allusions to The Great Gatsby make this read worthwhile.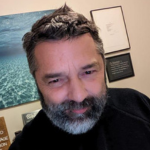 David Hebestreit
Midwestern Region Representative
Churchill High School
Livonia, MI
---
National English Honor Society
The National English Honor Society (NEHS), founded and sponsored by Sigma Tau Delta, is the only international organization exclusively for secondary students and faculty who, in the field of English, merit special note for past and current accomplishments. Individual secondary schools are invited to petition for a local chapter, through which individuals may be inducted into Society membership. Immediate benefits of affiliation include academic recognition, scholarship and award eligibility, and opportunities for networking with others who share enthusiasm for, and accomplishment in, the language arts.
America's first honor society was founded in 1776, but high school students didn't have access to such organizations for another 150 years. Since then, high school honor societies have been developed in leadership, drama, journalism, French, Spanish, mathematics, the sciences, and in various other fields, but not in English. In 2005, National English Honor Society launched and has been growing steadily since, becoming one of the largest academic societies for secondary schools.
As Joyce Carol Oates writes, "This is the time for which we have been waiting." Or perhaps it was Shakespeare: "Now is the winter of our discontent made glorious summer . . ." we celebrate English studies through NEHS.
National English Honor Society accepts submissions to our blog, NEHS Museletter, from all membership categories (students, Advisors, and alumni). If you are interested in submitting a blog, please read the Suggested Guidelines on our website. Email any questions and all submissions to: submit@nehsmuseletter.us.